Discusses different sedans in the Philippines that help Pinoy drivers save on fuel costs in 2018.
Have you ever thought about how Pinoy drivers can still maintain having cars today in spite the incresing-fuel costs? The simple Juan Obrero would wonder why cars around are increasing in numbers that even LTO has years of backlog in terms of issuance of new license plates to car owners.
Of course, car manufacturers studied their game well and it's simply a 'supply and demand' thing. Philktose.com will give you a list of sedans that will really help Pinoys save on fuel costs.
1. All-New Mitsubishi Mirage G4 2018 - [P584,000 - P867,000]
Our first entry on our list is the Japanese multinational car manufacturer Mitsubishi Motors Corporation's Mirage G4 2018. This sedan version of our well-loved hatchback is positioned to compete in the country as a subcompact. It has enough legroom for its passengers to move comfortably and right amount of headroom especially for average Pinoys to fit in and also boasts an additional trunk for cargo space.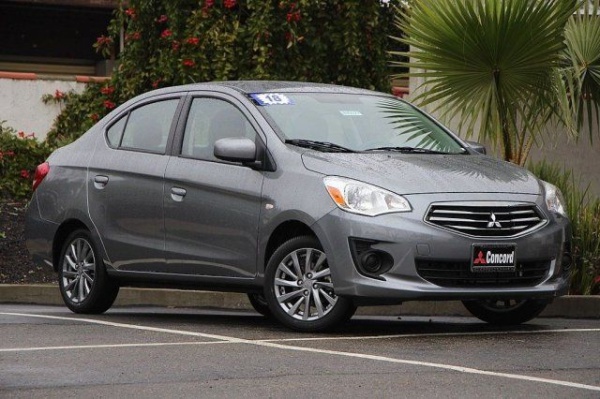 Mitsubishi Mirage G4 has the same specs with its hatchback version
Unlike other sedans around, the Mirage G4 retains the qualities of its famous hatchback version – fuel efficiency and value for money. You can drive this with ease and take it to the busy stretch of Ortigas Extension when going to Raffles Corporate Center in Ortigas without worrying much about its fuel consumption. With this car's fuel efficiency, this can really be a good buy especially for first-time owners.
 It has a 1.2L 3-cylinder MIVEC engine and boasts a manual transmission (MT) variant for GLS and GLX and continuously variable transmissin (CVT) variant for GLS and GLX.
>>> Read review for the Mirage G4 2013 by its owner after 4 years of ownership
2. All-New Hyundai Accent CRDi 2018 (Sedan) - [PhP678,000 - PhP878,000]
Another entry on our list is South Korea's largest car manufacturer Hyundai Motor Company's Accent CRDi 2018. It is one of the common choices of first-time drivers as well as taxi operators and budget-conscious people. Because of its efficiency in fuel consumption, this latest version of Accent becomes dear to the hearts of Pinoy drivers.
Apart from the fact that it sports a "cutting-edge" look, it gives the drivers some peace of mind that they won't need to worry much on their fuel budget.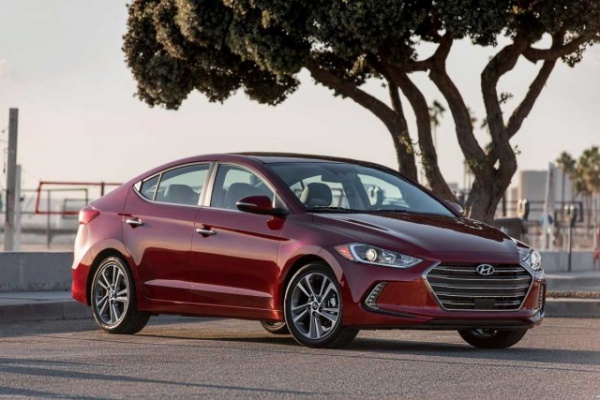 Hyundai Accent 2018 Sedan version boasts a CRDi engine
This sedan could be a great buddy on the road especially when you track the stretch of Macapagal Boulevard and get stuck in the traffic jam of Manila on a daily basis. Your lovely family can relax in its comfortable cabin and seating while enjoying its cozy interiors equipped with the latest technologies that make it superior for a subcompact sedan.
Remaining as one of the most sought-after sedans in the Philippines that provide calibre engines, Hyundi Accent CRDi has a 27.8 km/L fuel efficiency rating that grabbed a slot in the fuel-efficient cars in the Philippines of 2018. It has a 1.6L diesel engine with VGT that is paired to either a CVT type or a 6-speed manual transmissin (MT) and a 136 horsepower that could turn the heads of Pinoy drivers who are looking for power and speed.
3. All-New Suzuki Dzire 2018 - [PhP638,000 - PhP698,000]
Our third entry on the list is a Japanese multinational corporation that manufactures cars, four-wheel drive vehicles, motorcycles, wheelchairs, small internal combustion engines, outboard marine engines, and many other engines and vehicles - Suzuki Motor Company's Dzire 2018.
It proves to be an exemption to the rule "You get what you paid for" with the way the features are presented. This could be interesting to Pinoy car enthusiats who love Suzuki Swift Sport 2018 since this is a much simpler version of it plus a tail for its cargo room.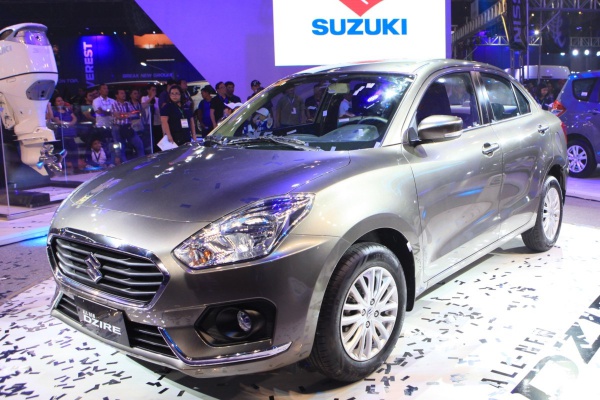 Suzuki Dzire is a much simpler version of Suzuki Swift Sport hatchback 2018
Although Suzuki Dzire still has chrome accents on the grille and front bumper like its previous model, it generally changed its appearance as it currently brags an all-new headlamp-taillight design, bumper and grille.
Sporty yet simple ambiance on the other hand is what this model is concealing in its interior. It boasts a 7-inch infotainment with navigation system for its center console for the comfort of its passengers plus a 12V socket as an added convenience. This could be a great companion up North as you track your way to Ilocos Norte to see the ruins of the Spanish colonial era.
The Dzire 2018 sports a 1.2L Direct Action Intake VVT K12M engine with a horsepower of 82 and a torque of 113 Nm and mated with either a 5-speed transmission (MT) or a 5-speed Auto Gear Shift (AGS). What else? Find out yourself in our Suzuki Dzire 2018 review.
4. Kia Rio 2018 (Sedan) - [P635,000 - P775,000]
Taking the final spot on our list is South Korea's second largest car manufacturer - Kia Motor Corporation's Rio 2018 (Sedan version). Its subtle sporty appearance can definitely turn heads of Pinoys on the road. The four-door sedan has the right size and weight for the busy roads of the Metro.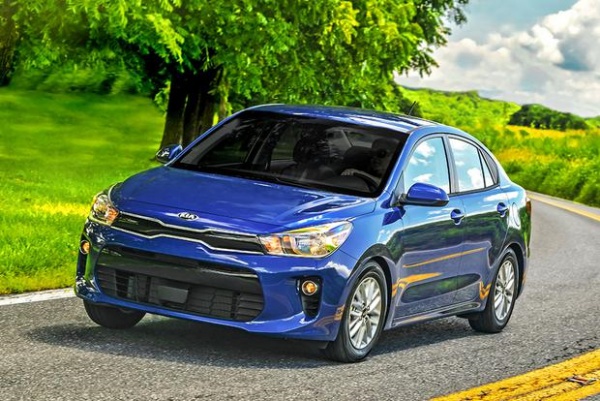 The head-turner Kia Rio Sedan 2018 is a sure hit to budget-conscious Pinoys
Boasting a roomy cabin space, sufficient trunk room for cargo and an easy driving mechanisim, the Rio Sedan 2018 can bring comfort to your family as you drive them home. The Korean carmaker applies a certain level of class with its less raked windshield and a longer hood that accentuate a more premium atmosphere.
The competent power and noticeable fuel-efficiency are both from the engine that lies under the hood. Variants of a 1.2 LX MT inline 4-cylinder Kappa MPI petrol or a 1.4 EX MT or AT inline 4-cylinder Gamma MPI petrol that both transmit power in the vehicle. It also has Anti-Braking System (ABS) and Electronic Brake-force distribution (EBD) that is ready for action anytime.
Updated: this article is from 2018, and the information may be outdated. We have compiled the latest list of top 10 most fuel efficient cars in the Philippines in 2021. 
In this age of increasing fuel prices, owning a car becomes a big question mark to Pinoy drivers. Car manufacturers expected this to happen that's why fuel-efficient cars have been on the rise for over a decade now and Philkotse.com will identify these cars for you so you can easily make your pick when buying one.


Michael Morales
Author
Recent posts