We give you the essential facts about second hand cars installment in the Philippines.
In this present age and time when almost everything, from basic commodities to public transportation fare, is at a high price, we try to find the best ways possible on how we can save up and proportionate our monthly income. When it comes to owning a car, we have the option to buy a unit through installment basis or loan. In fact, according to experts, brand-new and second hand cars installment in the Philippines is one of the most sought-after loans by the citizens.
Getting a brand-new car via a loan is not really something that most people would have second thoughts but opting to buy a used car and pay on an installment basis is a different case. If you belong to the group of individuals that wants to pay a second-hand unit via installment, Philkotse.com has collected four of the most important things to keep in mind before you decide.
Evaluate things before you get that used-car loan or installment plan
1. Considerations Before Opting for 2nd Hand Cars Installment in the Philippines
Once you've decided that a second-hand car is the best option for you, it is now time to decide whether you'll pay it in cash or opt for a loan. Here are the things that can help you decide better:
1.1. Down Payment
The great thing about second-hand cars is that not all financing institutions would require a car down payment. However, it would be best for you, as a buyer, to give an initial payment since this will help lessen your monthly amortization or payment. Ideally, you should consider paying 20% of the total selling price because, according to experts, this can help offset the natural value depreciation of the car during the first 12 months of ownership.
1.2. Interest Rate
The interest rate is believed to be the most critical part of any type of loan because this will add up to the actual cost of the car you bought. When you start scouting for private financing companies and banks that are willing to provide you with a used-car loan, you will find those that offer zero interest, which, of course, lessens your monthly bank payments. Nevertheless, be very mindful as some would offer one with an interest rate together with a rebate, which is a better deal. Also, some zero percent interest rate offers are too good to be true.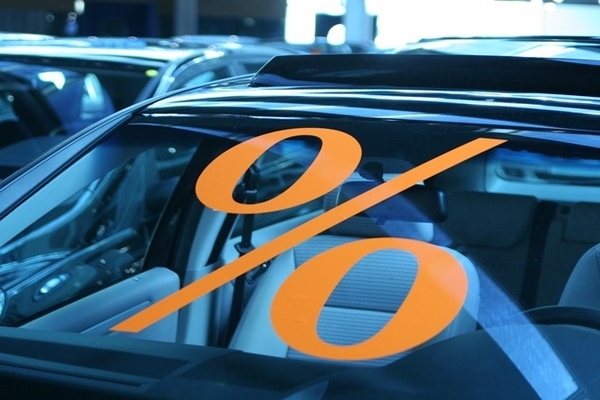 A zero percent interest rate is not always the best deal
1.3. Overhead Expenses
Overhead expenses pertain to the disposable money that you would need to allot for the legality and maintenance of your second-hand car. We included this on the list because it would add up to your monthly car amortization or installment fee.
Car Registration Fee: You must remember that in the Philippines, cars need to be registered annually by following the Land Transportation Office's registration schedule of motor vehicles.
Car Fuel Costs: Obviously, owning a car requires you to allot a budget for fuel, or else, you won't be able to use your car. Since you are paying a monthly installment fee for your second-hand car, if you do not have enough budget, there might be days that you have no choice but to leave your car at home.
Car Maintenance and Repair Costs: Let's admit it: second-hand cars would require more maintenance than a brand-new car because of the obvious reason that it has already been used. As such, repair and maintenance costs will also add up to your monthly expenses.
1.4. Conditions of the Loan Contract
Fortunately, when getting a used-car installment plan or loan, you have the option to choose how long you would pay the unit. This gives you the freedom how much you would be paying monthly. However, make sure that the length would be reasonable enough in a way that the car would still be running once you are done paying. That will allow you to get another loan or buy another one before the car even dies out.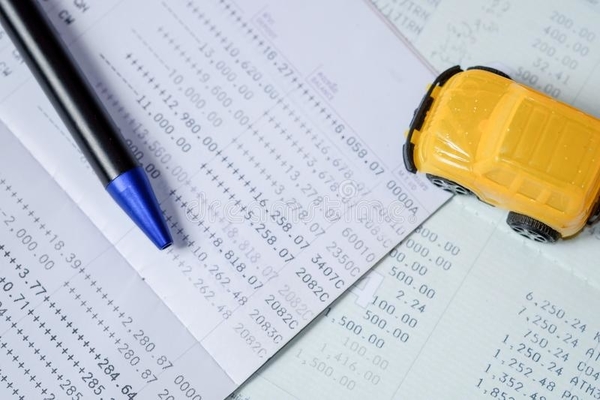 Always review the contract thoroughly and do the math
Once you're done jotting down and doing the math for all the predictable expenses that would add up to your monthly budget, and you've realized that you have enough money to pay your second-hand car's monthly amortization, don't decide yet! Let's first look into the pros and cons of paying in cash and through installment.
>>> Also check out: How expensive of a car can I afford based on my financial situation?
2. Cash vs. Car Installment Philippines
The main advantage of paying a second-hand car with the help of a loan is that you don't really need to pay a huge amount upfront. It will also give you enough time to save to complete the monthly amortization. The problem is that the interest rate masks the actual cost of your car and when you compute the total amount once you've completed your payment, you might be shocked that it is even higher than paying a second-hand, high-end unit that is in great condition.
On the other hand, the main disadvantage of paying in cash is the exact opposite of paying through installment, which is paying a high amount upfront. That, of course, would be cumbersome for those whose only savings is the money that they would use to pay for the unit. The advantage is that you no longer have to worry about monthly payments, and you can start saving again.
In case you lose your main source of income, you can easily sell your car again. Additionally, you can save up and fully set up your car by upgrading its rims, tires, sound system, etc. because you won't be thinking about any high monthly expenses.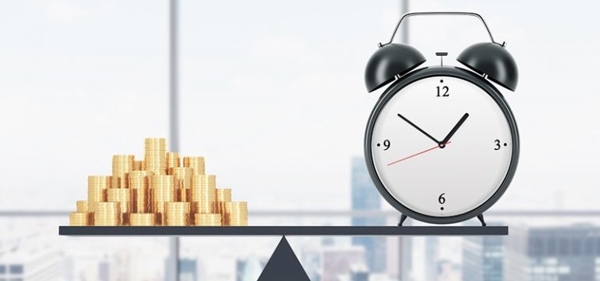 The two main factors that differentiate cash and installment payments are time and money
3. Second hand cars installment Philippines: Conclusion
There is no doubt that buying a second-hand car is the fastest and easiest way to own a vehicle without having to spare a lot of cash. What makes it better now is that you can choose to pay it in cash or get a loan to pay it on an installment basis. When opting for a second hand cars installment in the Philippines, just make sure that you have enough disposable monthly income without draining yourself of your basic needs, and the car would still be in good condition after you're done paying the unit. 
>>> Related post: Ultimate guide for Filipinos on how to deal with car loan defaults
Overall, with all the information that we have provided here at Philkotse.com, we highly recommend that you save up and buy that second-hand car of your dream in cash as there are less hassle and no stress on catching up with your monthly amortization.


Charisse Kim
Author