The Adventure's successor comes with refined versatility.
Mitsubishi Motors has chanced upon another best-seller in the Mitsubishi Xpander, with the same stride that swept its iconic Adventure AUV to being a household name. In the spirit of its predecessor, the MPV continues the tradition of versatile vehicles that can take up transport duties for both personal and business use.
Mitsubishi Xpander promotional video
The Philippine-spec Xpander is currently manufactured in Indonesia, and sports a futuristic fascia designed around the carmaker's Dynamic Shield aesthetic. True to its name, the Xpander's already generous interior for up to seven occupants can be increased for more demanding cargo requirements, among its many other storage options. Despite the powertrain comprising a 1.5-liter gasoline engine and a conventional 4-speed automatic transmission, the Xpander can be quite agile, riding on a dedicated unibody platform buoyed by suspension dampers adapted from the Lancer Evolution X.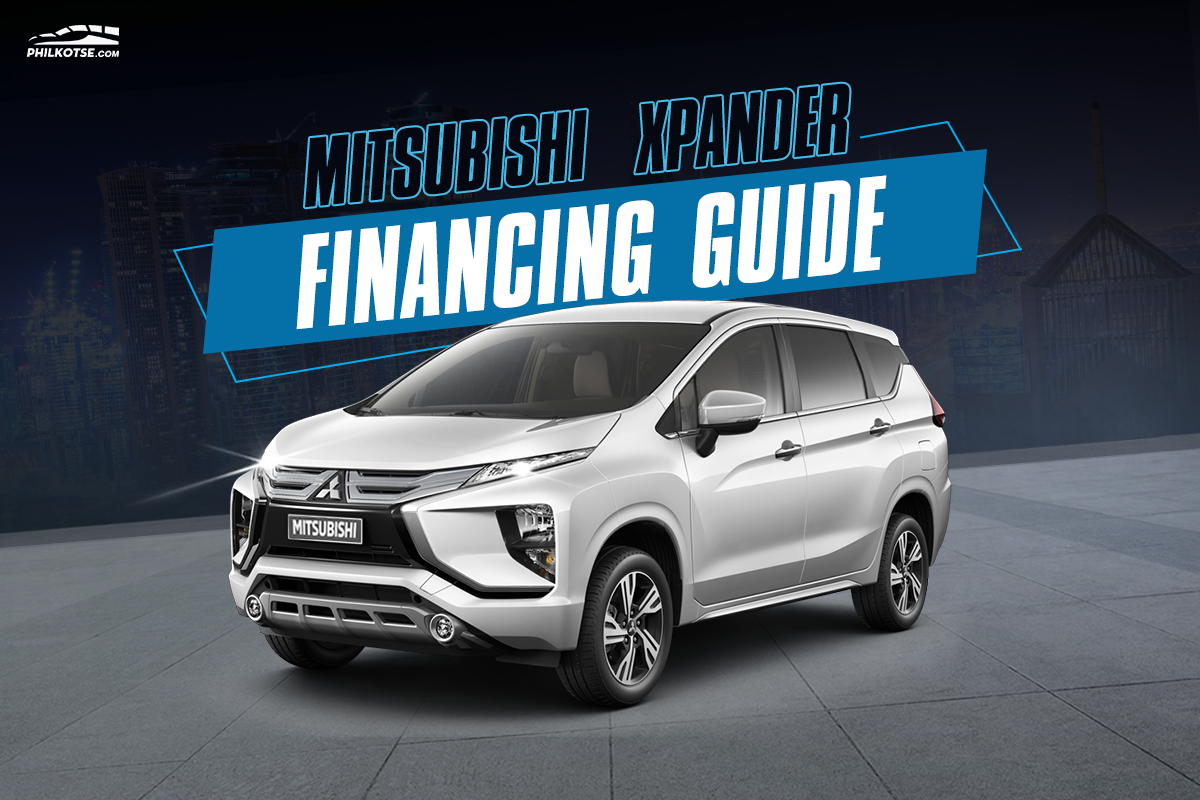 Mitsubishi Xpander Financing Guide
How much does it take to buy this family steed and workhorse that retains the same versatility as its precursor while being several notches up in terms of refinement?    
Mitsubishi Xpander GLX 
Although the Xpander range shares more or less the same exterior dimensions, the entry-level GLX trim sits closest to the ground with a height of 1,695mm coupled with 200mm of ground clearance. A pair of LED position lamps rests on either side of the X-shaped countenance, with halogen headlamps below and 15-inch monotone alloy wheels on the profile. The 3-spoke urethane steering wheel comes with audio controls for the 2-DIN iPod-ready head unit that's patched to four speakers, there are power outlets for each seating row, and the GLX is the only variant that comes with a 5-speed manual transmission.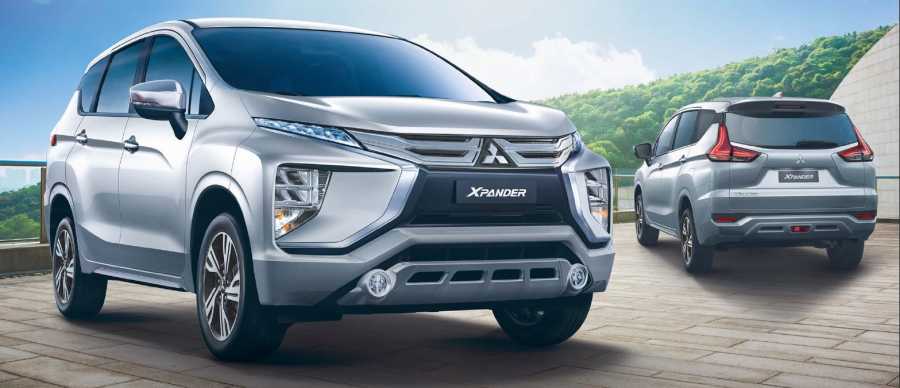 The current Xpander has undergone a facelift with a revised grille, headlamps, and alloy wheels
Listed at Php 1,008,000, the Xpander GLX comes with 36 monthly installments of Php 28,192 on a 20-percent downpayment or Php 201,600. Stretching the payment terms to 48 months brings down the monthly bill to Php 22,689. If you choose to double the downpayment at 40 percent or Php 403,200 and extend the contract to 60 months, you'll only need to pay Php 14,579 monthly.
Mitsubishi Xpander GLX Plus  
In terms of powertrain, the GLX Plus trim level makes use of a 4-speed automatic gearbox to transmit power to the front wheels. A set of 16-inch two-tone alloy wheels mark its exterior corners, and the front end is characterized by smoked halogen headlamps. Onboard entertainment is upgraded to a 6.9-inch touchscreen running on the Windows CE platform.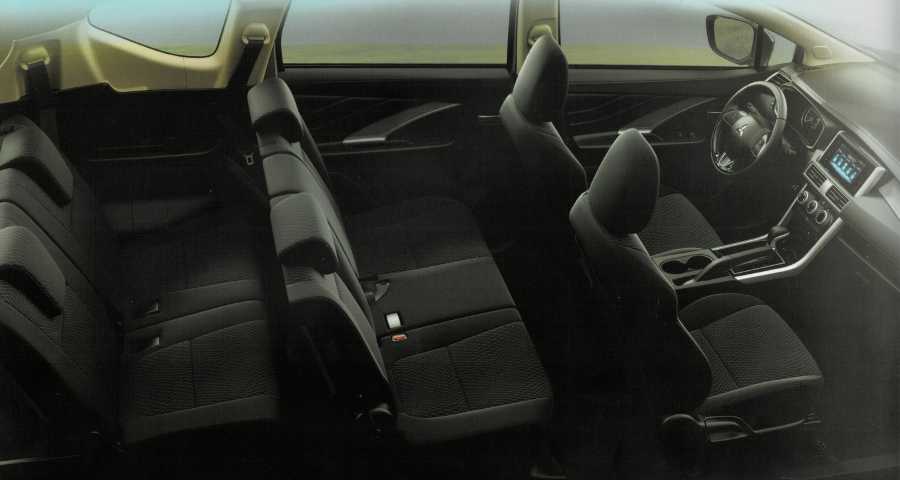 Seating for up to seven occupants is standard across the range
The GLX Plus is priced at Php 1,088,000, divided into 36 monthly installments of Php 26,625 each when accompanied by a downpayment of 30 percent or Php 326,400. Raising the cash to 40 percent or Php 435,200 lowers the monthly to Php 22,822, while bringing the payment terms to 48 months results in just regular payments of Php 18,367.
Mitsubishi Xpander GLS
The upper-spec GLS trim adds a quad-LED array for the headlamps, along with chrome on the grille slats and key areas of the exterior. A roof-mounted sharkfin antenna complements the sleek silhouette. The leather-wrapped steering wheel features manual tilt and telescopic adjustment, while a 7-inch Android OS touchscreen head unit offers Bluetooth, USB, and AUX input connectivity as well as smartphone mirroring.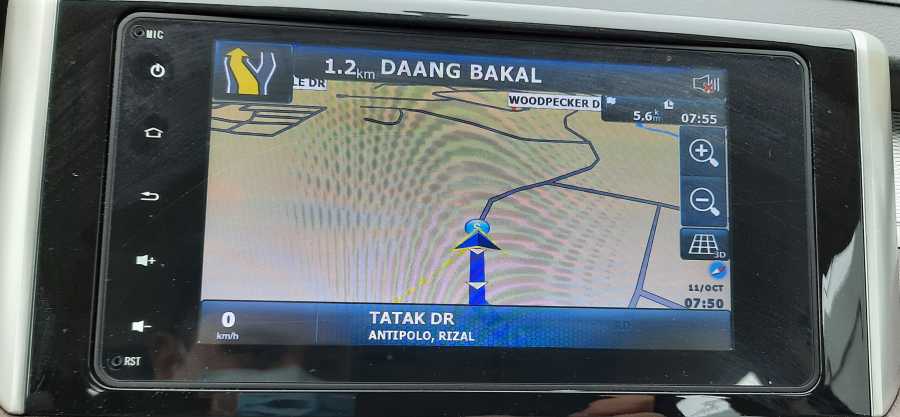 Offline navigation is also offered on the GLS trim
It carries a price tag of Php 1,128,000, and with a downpayment of 20 percent or Php 225,600 brings 48 monthly installments of Php 25,390 each. Raising the downpayment to 30 percent or Php 338,400 reduces the monthly to Php 22,216, while extending it to 60 months yields a monthly payment of just Php 19,034.
Mitsubishi Xpander Cross
The Xpander Cross replaces the previous GLS Sport as the range-topper, featuring prominent black body cladding and a 225mm ground clearance accompanied by 17-inch two-tone alloy wheels. Roof racks are standard, along with a redesigned rear garnish. The cabin sports a two-tone palette on the dashboard and leather upholstery. The flagship variant carries an extensive array of safety features, from dual front airbags and anti-lock brakes with electronic brakeforce distribution to stability control, traction control, and hill start assist.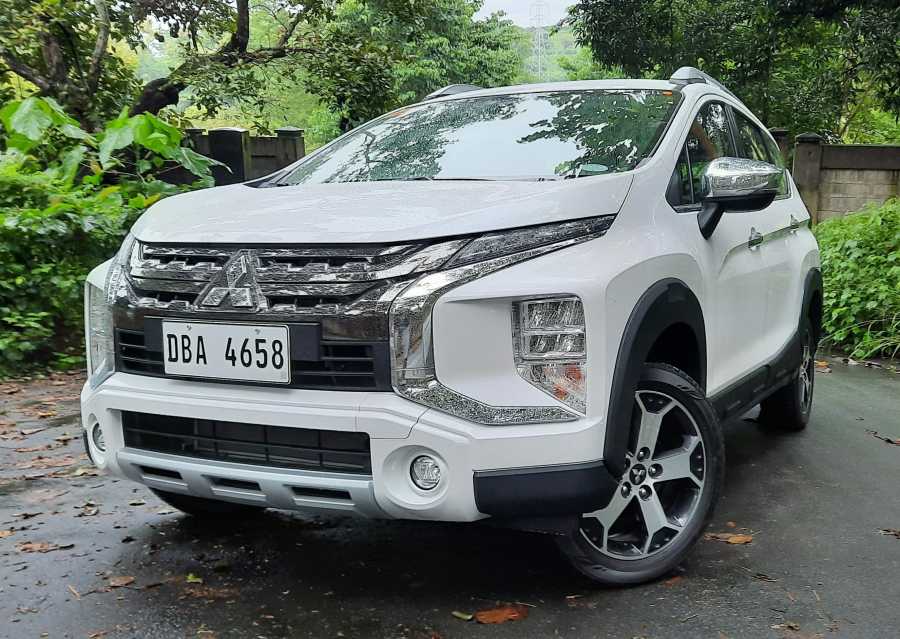 The Xpander Cross sports large amounts of body cladding for a sporty MPV look
Priced at Php 1,255,000, the Xpander Cross is available in 36 monthly installments of Php 35,100 on an initial outlay of 20 percent or Php 251,000. For a downpayment of 40 percent or Php 502,000, you'll only need to pay Php 26,325 monthly for the same period, going down to Php 21,186 if you go for 48 months.
As always, these are all estimates, exclusive of other costs such as maintenance, fuel, insurance, and registration at the end of the first three years of ownership. Your nearest Mitsubishi dealer will be able to give you a more accurate computation based on your current budget.

Find more tips that add up to a great car ownership experience at Philkotse.com.


Joseph Paolo Estabillo
Author