Alpha or Sport? Which floats your boat?
The MG GT compact sedan is now out for the Philippine market. This sporty-looking ride then comes with two different available trims.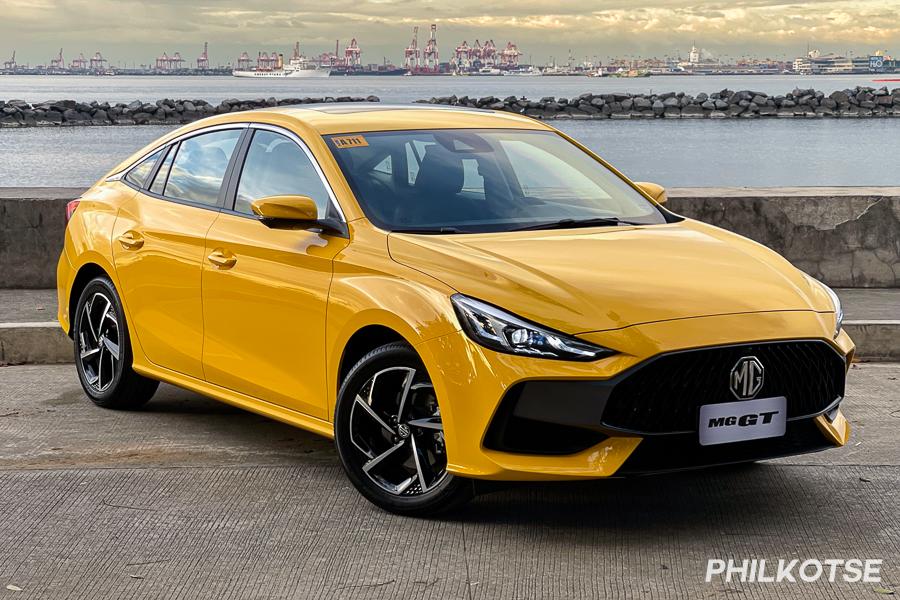 The 2023 MG GT
Standing in as the entry-level variant is the Alpha 1.5 I-CVT. Meanwhile, the MG GT's top-spec variant is the Sport 1.5 Turbo DCT.
That said, prospective buyers have two choices from the model. But how are these two trims different? To answer that, here's a variant guide for the 2023 MG GT.
MG GT Variants: Exterior
Starting with the GT's exterior, one can say that there aren't many variances to look out for. The Alpha and Sport look the same, and both also come standard with LED headlamps, LED daytime running lamps, power-adjustable side mirrors, and LED taillamps.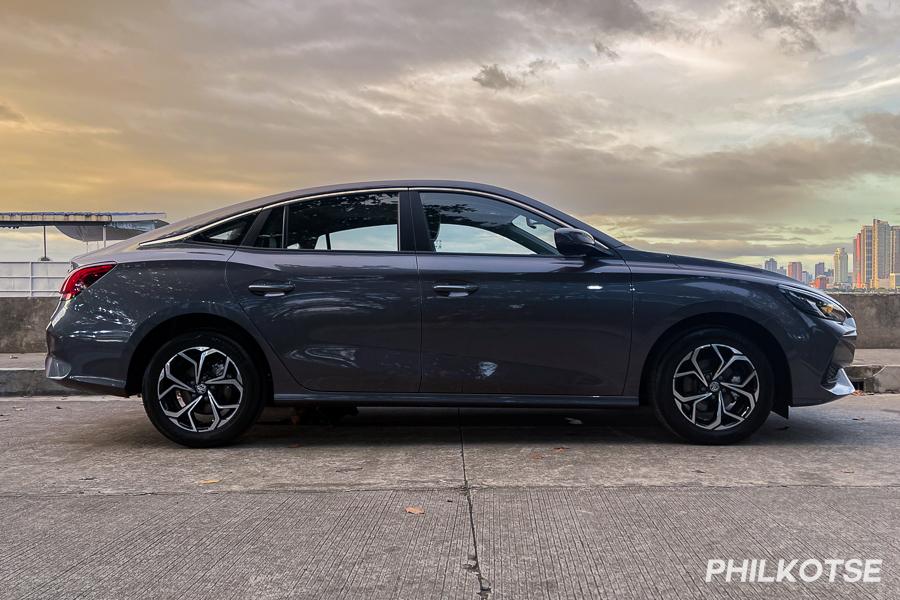 The GT from the side
Both models even get automatic on-and-off functionality for their headlamps. But then again, only the GT Sport gets an auto-folding feature for its side mirrors. That provides a slight level-up in terms of ease of use for the top-spec trim.
The top-spec GT Sport also gets a larger 17-inch set, whereas the GT Alpha gets a smaller 16-inch set. Both are alloys, but the larger set might be more pleasing to the eyes of some buyers.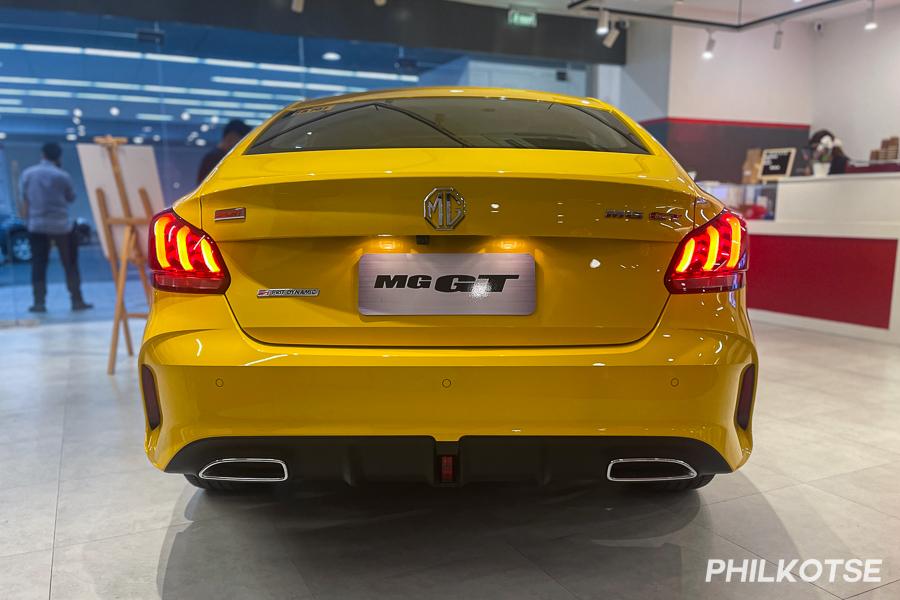 Both trims come with LED lighting all around
MG GT Variants: Interior
Step inside the GT Alpha and GT Sport and you'll find adequate space for up to five occupants. The GT Sport, however, does have a bit more when it comes to amenities. Present on the GT Sport and absent on the Alpha, for instance, is an electronically adjustable driver's seat, as well as paddle shifters.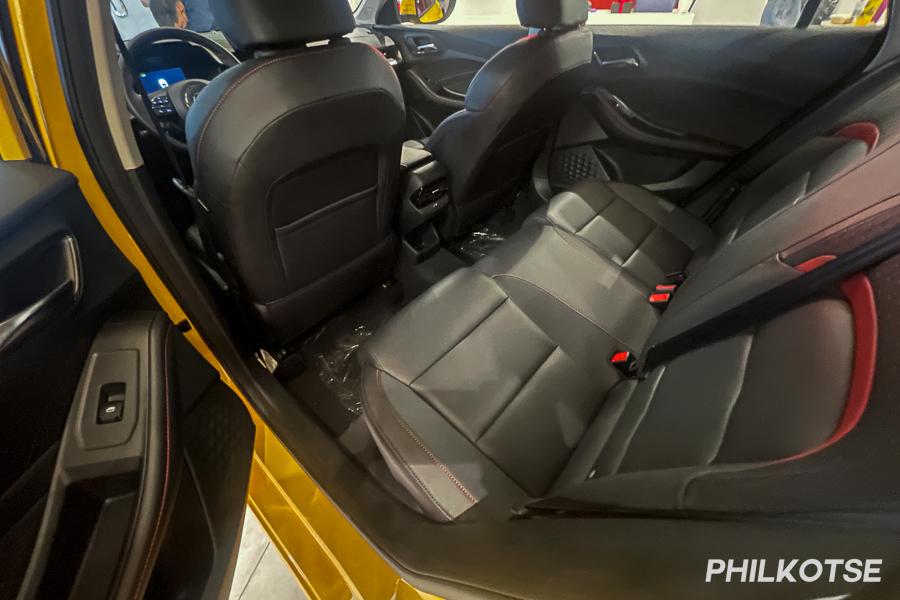 A peek inside the MG GT's rear cabin
Moreover, the top-spec trim comes with an automatic climate control system, while the Alpha gets a manual air-conditioning unit. Likewise added to the sport is an air foot vent, but both trims do get a rear air-conditioning vent.
Common on both GT variants is leather seats, a rear-seat elbow rest, a push-to-start button, and a tilt-adjustable multifunction leather steering wheel. Note also that both trims get a power sunroof.
MG GT Variants: Tech & Safety
Safety for both the GT Alpha and GT Sport is handled by what you'd expect from a modern sedan. Both trims come with anti-lock braking, dual-front airbags, side airbags, tire pressure monitoring, a reverse camera, rear parking sensors, cruise control, electronic stability control, and a corner braking control system.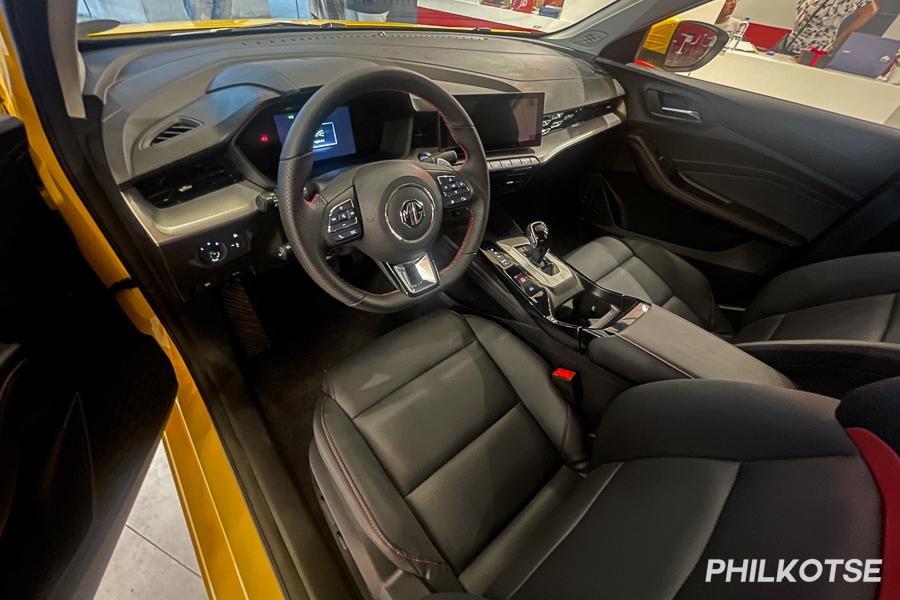 The MG GT's cockpit
Added to those aboard the top-spec GT Sport is an array of driver-assistive safety features. Of note, these are not available on the entry-level Alpha trim. These include lane departure warning, forward collision warning, and intelligent high-beam control.
Available as standard on the MG sedan model is a 10-inch touchscreen with Apple CarPlay and Android Auto. That said, a buyer won't have to choose one over the other where connectivity is concerned. Furthermore, the two GT variants also get the same 7-inch instrument cluster.
MG GT Variants: Engine & Performance
One huge difference between the Alpha and Sport variants is their engines. That's because the one on the top-spec Sport is a 1.5-liter inline-4 turbocharged mill, while the Alpha uses a naturally aspirated 1.5-liter inline-4 engine.
The one with forced induction obviously has a larger engine output. Specifically, it can make up to 158 horsepower and 250 Nm of torque. Meanwhile, the naturally aspirated 1.5-liter four-banger on the Alpha can churn out 111 horsepower and 150 Nm of torque.
The gearboxes on the two trims are likewise different. The GT Sport uses a seven-speed dual-clutch transmission (DCT), while the GT Alpha gets an eight-speed intelligent continuously variable transmission (i-CVT). Both then send power to the car's front wheels.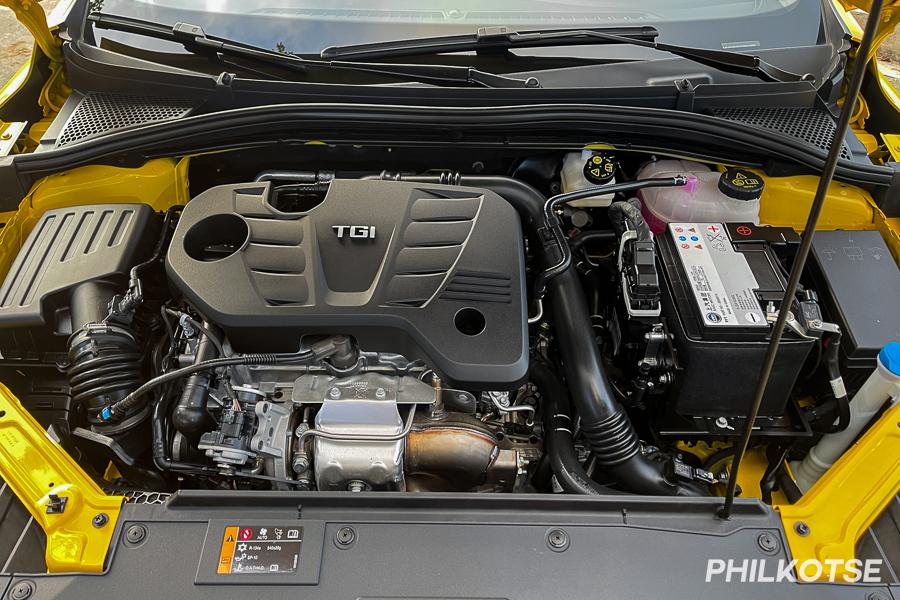 Only the GT Sport gets a turbocharger
With that said, the Sport might prove to be faster on a straight line than the Alpha. Other than that, both utilize a MacPherson strut front suspension and a torsion beam rear suspension. As such, handling for the two trims might come out as similar.
Then again, do note that the stability control feature on the GT Sport is dubbed an "ESP Sport" system. The one on the Alpha meanwhile, is a regular electronic stability control unit.
Braking for the two variants is handled by disc brakes for all four wheels. Both also come with an electronic parking brake with an auto-hold function.
MG GT Variants: Price
| | |
| --- | --- |
| MG GT Variants | Price |
| GT Alpha 1.5 i-CVT | Php 1,015,888 |
| GT Sport 1.5 Turbo DCT | Php 1,193,888 |
MG GT Variants: Conclusion
Taking a pick between the GT Alpha and the GT Sport is pretty straightforward. For a little bit more cash, the GT Sport offers more performance, and that might translate to a more exciting ride. Those concerned about safety might want to gravitate to this variant as well, due to its driver-assistive features.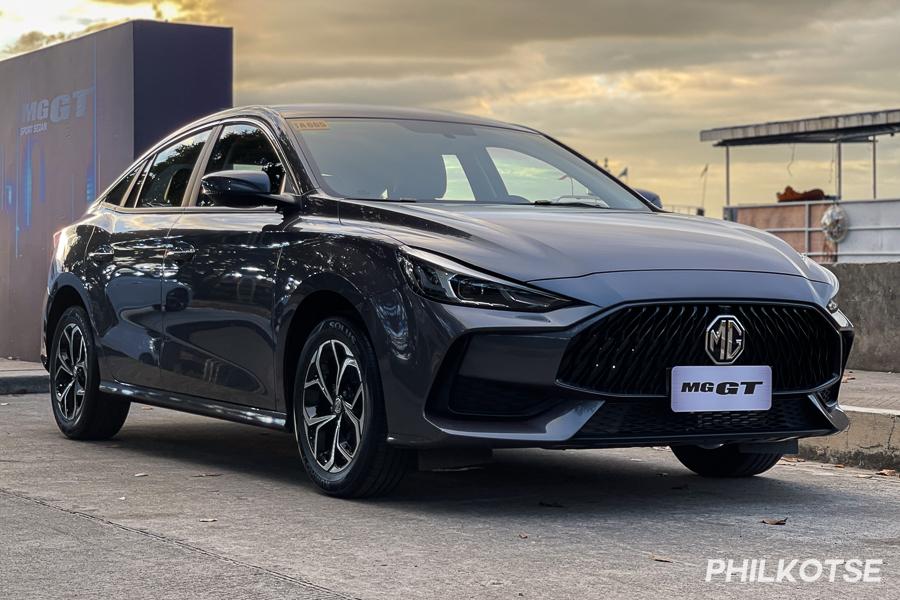 Which is your pick? The Alpha or the Sport?
The GT Alpha meanwhile is a reasonably priced ride that provides enough comfort to function as a daily driver. So, if a no-frills, practical ride is what you're after, then the Alpha might be more to your speed.
For more car news and other car buying guides, keep it here on the Philippines' largest automotive portal.

Know more about MG GT 2023

The MG GT is a five-seater compact sedan. In the Philippine market, it has two variants. There's the entry-level GT Alpha priced at Php 938,888, and the GT Sport which retails at Php 1,098,888.
Size-wise, the MG GT is 4,675mm long, 1,842mm wide, and 1,480mm in height. It then has a wheelbase length of 2,680mm.
Under the hood of the MG GT is a 1.5-liter turbocharged gasoline engine that can produce up to 158 horsepower and 250 Nm of torque. Power is then sent to its front wheels through a seven-speed dual-clutch transmission.
Locally, the MG GT rivals the GAC Empow, the Honda Civic, Toyota Corolla Altis, among others.

Cesar G.B. Miguel
Author