Honda offers a gasoline and diesel option for the CR-V. Which one do you think better suits you?
The Honda CR-V has been around the automotive scene for a long time, long enough that it has been one of the popular choices for Filipino car buyers when owning a compact crossover.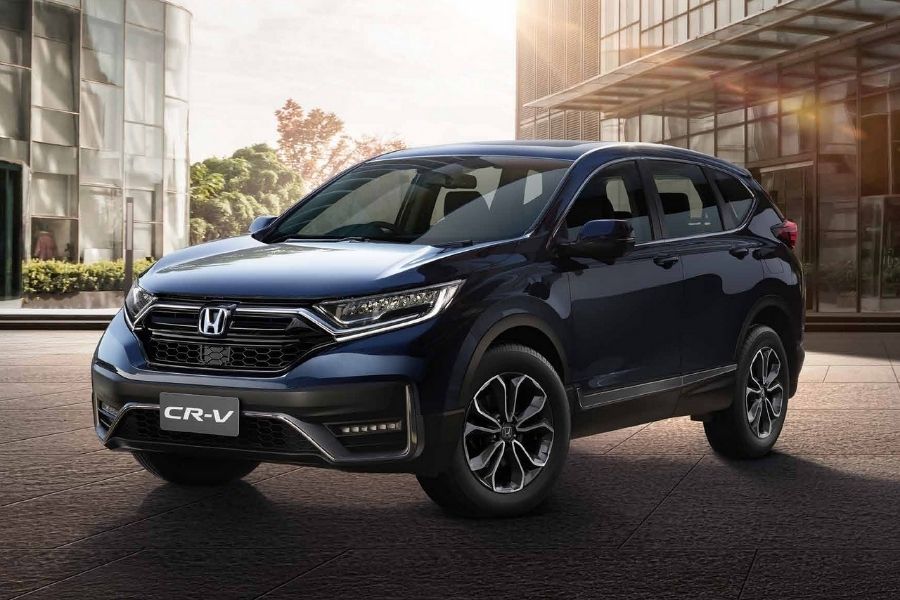 The 2021 Honda CR-V
It was first introduced in 1995 as Honda's mid-range utility vehicle. The CR-V nameplate stands for "Comfortable Runabout Vehicle" and is now on its fifth generation.
The fifth-generation CR-V is larger as compared to its predecessor. The CR-V's has grown from a compact crossover to a vehicle with sufficient dimensions to compete with the mid-size SUV segment.
The larger size of the CR-V is looking to be received well by the local market as it ranked fifth in the list of most Honda cars sold in 2019. Later in October 2020, Honda Philippines introduced an updated version with several new features.
2021 Honda CR-V Facelift First Look Philippines: Spicing up the working recipe
Honda Philippines curently offers two variants for the CR-V – the 7-seater diesel and 5-seater gasoline. The 7-seater diesel has three subvariants, namely the V Diesel 9AT, S Diesel 9AT, and SX Diesel 9AT AWD (top-spec variant).
With that being said, let's take a look at the differences between all of the compact crossover's variants and see which option best suits you.
Honda CR-V Variants: Exterior
To start off, the variants from base to S Diesel 9AT measure 4,623mm in length and 1,855mm in width. The top-spec SX has a height of 1,668mm, while the rest are 1,658mm tall. Also, the SX comes with a ground clearance of 208 mm, while the rest of the range have 198mm.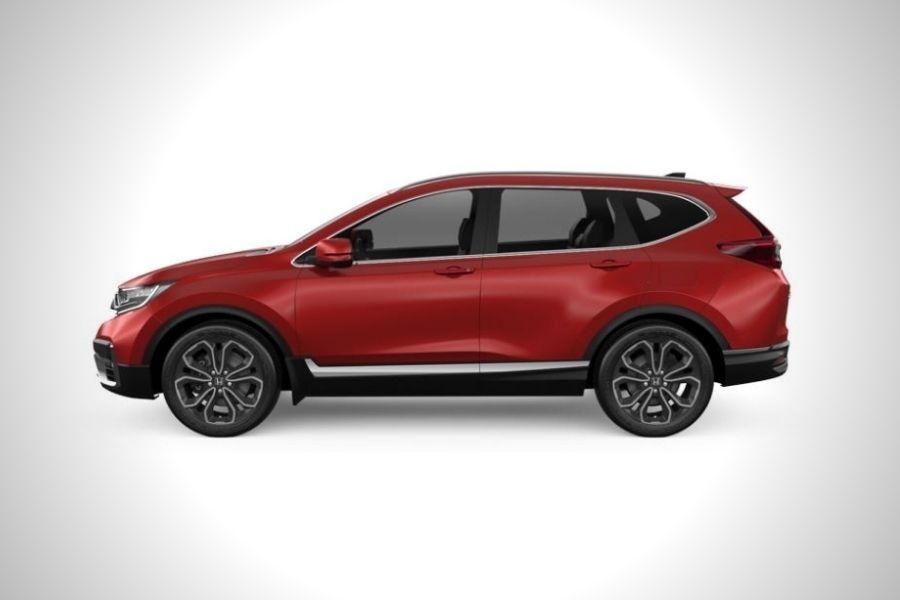 The facelifted 2021 Honda CR-V's side profile
For forward illumination, the CR-V SX, S Diesel, and the CR-V S gasoline variant comes standard with LED headlamps. The V Diesel variant in turn is equipped with halogen headlamps. All variants however come with daytime running lights installed. Of note, the LED headlamps available for the Honda-made crossover are automatic.
For the rear, the SX and the S Diesel is equipped with a power-tailgate. All variants also come with roof rails, but only the top-spec SX is equipped with a sunroof. Also, the SX, S Diesel, and S Gasoline variants uses a set of 18-inch alloy wheels. The V Diesel on the other hand uses a smaller 17-inch alloy set.
>>> Related: Honda CR-V vs Toyota Rav4: Two handsome old-timers battle it out!
Honda CR-V Variants: Interior
The 2.0 S CVT is for budget-conscious buyers as it is the only variant manufactured as a 5-seater crossover – the diesel variants are all 7-seater. All trim levels benefit from a black leather material finish.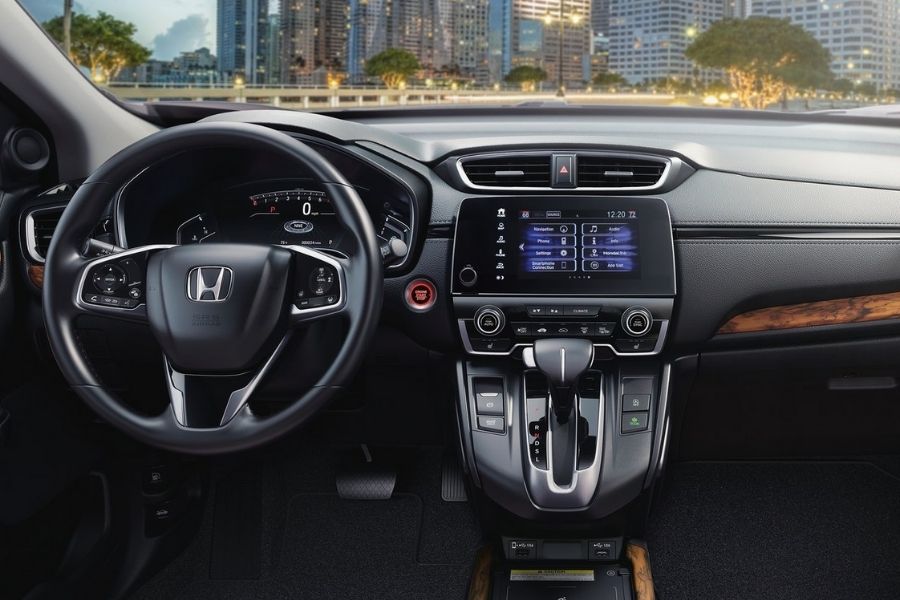 The top-spec CR-V SX's interior
The 2.0 S CVT Gasoline, S Diesel, and the top-spec SX variants have a 7-inch touch screen advanced display audio installed, which is capable of connecting via Apple CarPlay, Android Auto, Bluetooth, etc. The CR-V V Diesel on the other hand, comes with a smaller five-inch display audio system, with Bluetooth and USB connectivity.
Regarding driver-oriented equipment, only the top-spec SX comes with an eight-way electronically adjustable driver's seat. All variants except the V Diesel however, does get a push to start button. In addition to that, all CR-V variants come standard with a full-color TFT instrument cluster, cruise control (adaptive for SX and S Diesel), a tilt and telescopically adjustable steering column, among others.
>>> Related: A preview of the Honda CR-V 2020 Philippines via its USDM counterpart
Honda CR-V Variants: Engine and Performance
The 2.0 S CVT is the only variant that uses a gasoline engine. It is powered by a 2.0-liter 4-cylinder SOHC i-VTEC engine that is capable of producing 152 horsepower at 6,500 rpm and 189 Nm of torque at 4,300 rpm. As the variant name suggests, it comes with a Continuously Variable Transmission (CVT).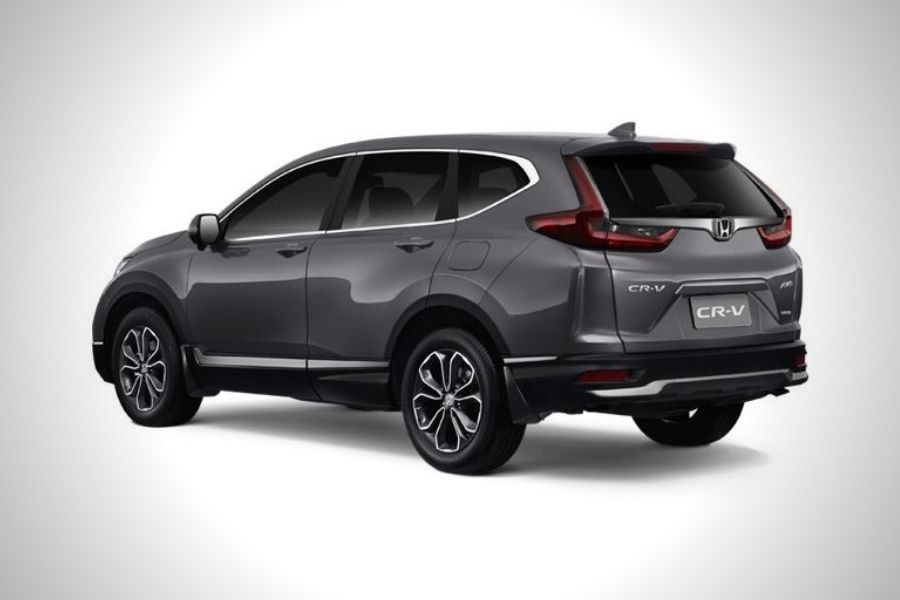 The CR-V SX from the rear
On the other hand, the 7-seater diesel variants are powered by a 1.6-liter 4-cylinder Earth Dreams Technology DOHC i-DTEC turbo diesel engine that can generate 118 hp at 4,000 rpm and 300 Nm of torque at 2,000 rpm. All diesel variants are coupled to a 9-speed automatic with an electronic gear selector.
Only the top-spec SX variant comes with an all-wheel-drive with torque indicator while the rest uses a front-wheel-drive layout. All variants come with a paddle shifter and eco assist system.
Honda CR-V Variants: Safety
As for safety, features like vehicle stability, hill start assist, ABS with EBD, emergency stop signal, low tire pressure warning, cruise control, driver and front passenger airbags, child safety lock, ISOFIX, and immobilizer come standard across all Honda CR-V Philippines. However, only the S gasoline and diesel and SX variants are installed with side and side curtain airbags, LaneWatch camera, and walk away auto-lock.
Moreover, the top-spec SX variant and S Diesel comes with the Honda SENSING drive assist suite. The aforementioned kit includes adaptive cruise control, low speed follow, collision mitigation braking system, lane keep assist system, road departure mitigation, forward collision warning, and lane departure warning.
Honda CR-V Variants: Pricing
| | |
| --- | --- |
| Variant | Pricing |
| Honda CR-V 2.0 S CVT | Php 1,678,000 |
| Honda CR-V V Diesel 9AT | Php 1,713,000 |
| Honda CR-V S Diesel 9AT | Php 1,888,000 |
| Honda CR-V SX Diesel 9AT AWD | Php 2,158,000 |
Honda CR-V Variants: Conclusion
The CR-V is Honda's priciest crossover in its Philippine lineup. In 2019, the BR-V topped the CR-V in sales with 4,003 units sold. For its price, you can get a decent mid-size SUV with more space and power. So is the Honda CR-V still worth it for its price?
We can say that the 7-seater configuration can still somehow compete against the high demand of mid-size SUVs locally in terms of pricing, as the compact crossover possesses a stylish exterior and high-quality interior.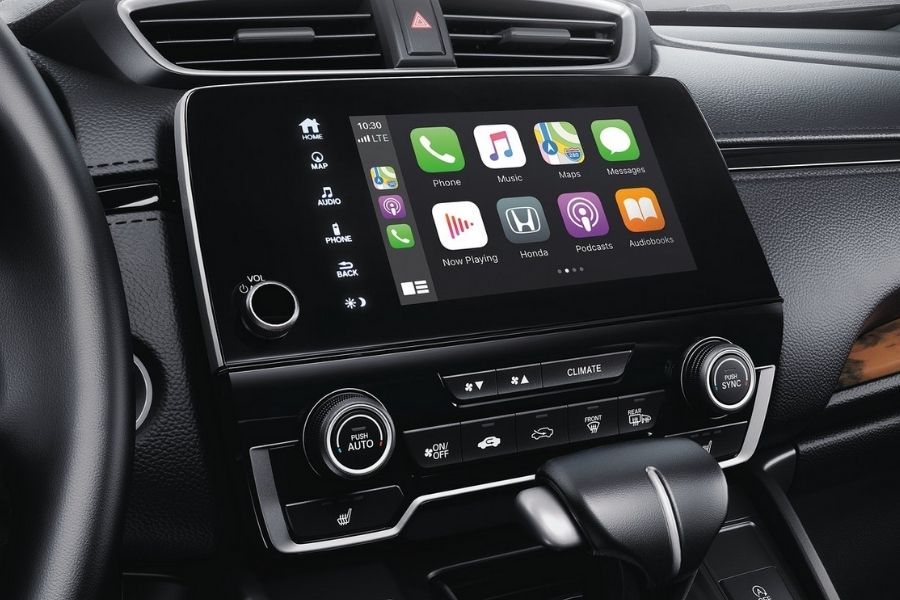 One of the biggest change in the facelifted CR-V is the touchscreen
So which variant is the best option at its given price point if you decided to get a CR-V? If you are willing to spend for a vehicle that can both be considered as a crossover or a mid-size SUV, then you might as well get the top-spec SX Diesel 9AT. Its AWD and Honda SENSING are features that make it relatively reasonable for its price. But if you are on a budget, then the S Gasoline variant or the V Diesel variant would do. It's just up to you if you want a diesel or gasoline car.
Before deciding between the two, you might want to keep in mind that the CR-V S Gasoline variant has a lot more features than the V variant while keeping a more affordable price tag. However, you also have to take note that the base variant comes with a gasoline engine. 
Here at Philkotse.com, we value your interest in the automotive industry. You can visit our website to find out more. 

Know more about Honda CR-V 2022

The CR-V 2021-2022 is a compact crossover current sold by Japanese automaker Honda Philippines Inc. Now in its fifth generation, the model has been in existence since the 1990s. Currently, the Honda CR-V Philippines has two engine options with four variants. The first one is a 1.6-liter diesel, which can make up to 118 horsepower and 300 Nm of torque. All variants with this engine uses a nine-speed automatic transmission. The top-spec trim has an all-wheel-drive drivetrain, while the rest of the trims are front-wheel-drive. As for the second engine of the CR-V, it comes in the form of a 2.0-liter inline-4 gasoline mill capable of producing up top 152 horsepower and 189 Nm of torque. Only the entry-level S variant uses this engine and pairs it to a continuously variable transmission. The entry-level CR-V S and the CR-V S diesel variant can fit up to five occupants, while the CR-V V and the top-spec SX can seat up to seven occupants. As for the Honda CR-V dimensions, the Japanese compact crossover is 4,623 mm long, 1,855 mm wide, and 1,668 mm high. In the local market, the Honda CR-V Philippines is competing against the likes of the Toyota RAV4, Subaru Forester, and Nissan X-Trail.

Rex Sanchez
Author