It was a choice between convenience and familiarity.
Automotive technology is always evolving, and the traditional mechanical components are steadily being replaced by digital equivalents. Hydraulic power-assisted steering has given way to electric power steering for instance, while head units with physical knobs and dials have been largely dethroned by touchscreen entertainment systems.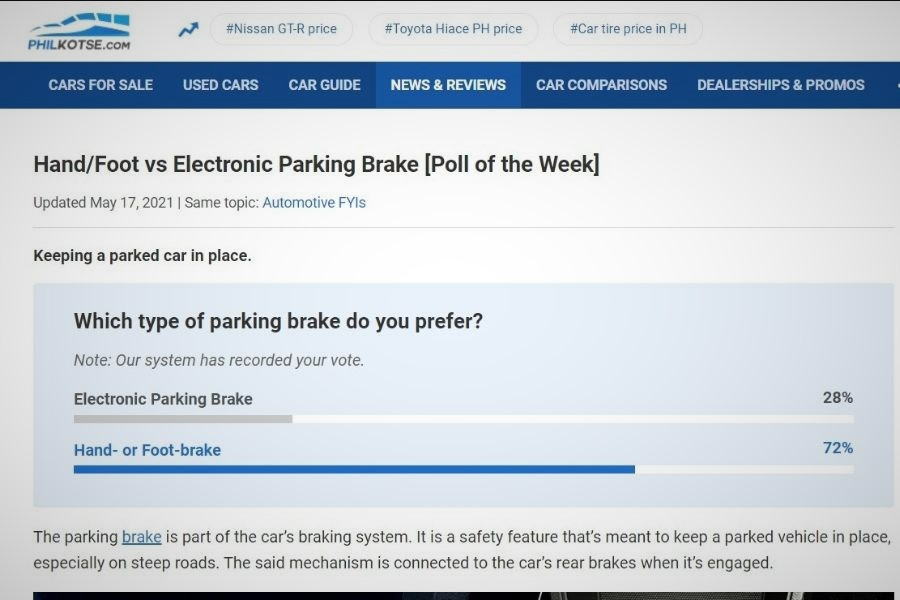 The old-school way of keeping a vehicle in place won out
One important component where this is becoming more evident is in the parking brake. The conventional setup involves a floor-mounted lever or a small pedal on the footwell. With an increasing focus on convenience, carmakers have digitized the parking brake as well, simplifying it into an electronic switch on the center console. 

We launched a poll over a month ago to see which of these mechanisms Philkotse readers preferred. As of last count, the analog system led the survey with 72 percent of votes, while the updated electronic parking brake only garnered 28 percent. There are two likely reasons why the older hand- or footbrake found more favor among a majority of our respondents.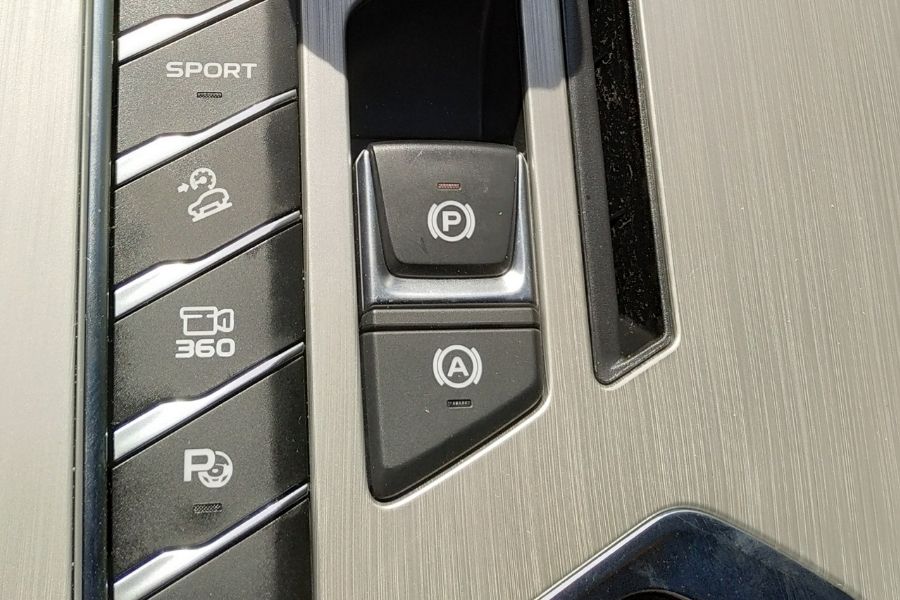 Electronic systems are more convenient and deliver more consistency
The first is cost. Electronic parking brakes are obviously more sophisticated and elegant, but the supposed ease of use they bring comes at a premium which adds to the overall cost of the vehicle. Their unseen complexity is also a major handicap, as it severely limits maintenance (so far) to the car's dealership in case something fails. 
The second likely factor is the familiarity that a mechanical system brings. Older motorists (and even younger ones) took driving lessons in cars equipped with conventional handbrakes, and the motion of reaching down for the lever became an instinctive part of muscle memory. The ratcheting sound of a standard handbrake being modulated is a more reassuring indicator than the near-silent click of a switch being pulled up.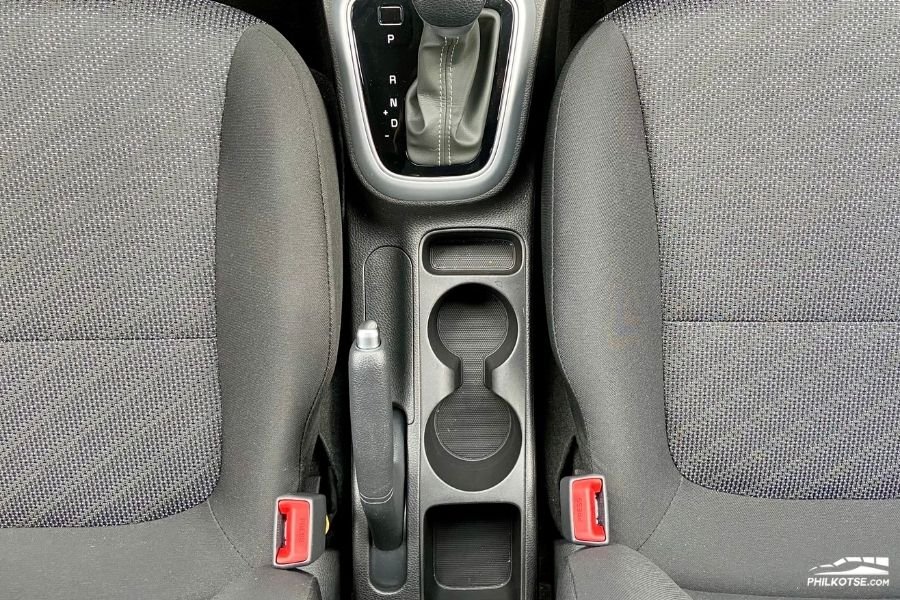 There is something to be said for the familiarity that a handbrake brings
Of course, the electronic parking brake automatically switches off once you press on the accelerator, a boon for owners who inadvertently drag the car at times with the handbrake engaged. But the beauty of the manual brake is how it teaches drivers to be more conscious and aware behind the wheel. And, if anything else, doing burnouts on a car with an electronic parking brake probably won't feel the same. 

Whichever you'll ultimately go for, just remember to use it properly whenever the opportunity presents itself. Your car will thank you for it.  
There's no stopping our motoring stories at Philkotse.com. 


Joseph Paolo Estabillo
Author