All you need to know how to pick up the most suitable phone mount for your car
Simple devices like phone mounts allow mobiles to be used safely while driving without using any handsfree earphones by accessing the speakerphone. Also, these affordable mobile accessories, give the same access with the same in-call wire-less answering and calling, checking online GPS apps, and even checking text messages when convenient.
But, it's important to note that all mobile devices and how they are installed must comply with laws and statutes. There's a lot of mobile phone mounts that meet your eye, and this article will point out the useful tips on choosing the most suitable phone mount for your car.
I. The DOs 
All these tips on how to choose the best mobile phone mount for your car will also benefit drivers of Ubers, Grab to find the best mobile phone mount too. For private car owners; it will simplify access to a mobile phone as well!
1. Where to buy
There are several sources to get it from; it's either a mobile phone accessories store in the mall or any physical store or getting it online. Usually buying it straight from the shop will cost a bit, but consider getting one from an online store is cheaper except it might take a few days to receive it.
Best car phone holders for 2019
2. Types to buy 
The tech-savvy will have several options to gloss over when choosing just the right holder for their car although it may be a hit or miss for some! Here are the types of mounts that may vary; depending on the type but the basic premise is that they stick on and not fall off! Look out for best-secured mounts for the best results
Bracket mounts
The first type of mobile phone mount, and one of the most common types with the simplest construction for fastening the mobile phone. A simple and robust design; that uses friction to hold onto mobiles, that is durable too. One of the biggest drawbacks of bracket mounts is that it cannot be fitted to all phones.
Better check what can be mounted on the holder before getting the preferred mobile phone mount or holder.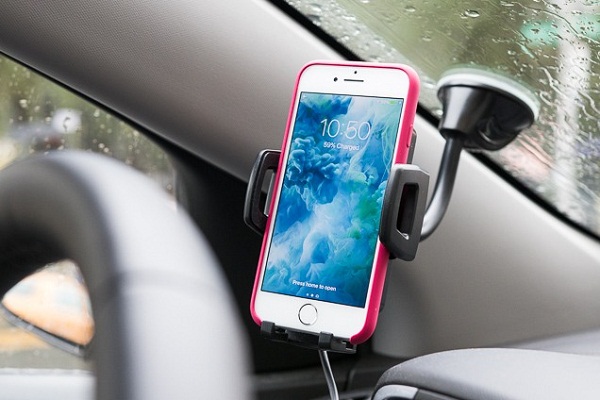 Bracket mount is one of the most common types with the simplest construction
Cup holder mounts
Another type is a cup mount that is sturdy and can hold larger devices like tablets, or phablets too. It is a kind of multi-type phone holder that uses a friction bracket or magnetic tape to secure any device. They don't need to be mounted on the vent; they won't obstruct the view. When it comes to removal; they are easier to disconnect but will use one of the cup holders as a base.
These mobile phone mounts or holders will be hard to fit and they come in many sizes. That is why it won't fit all cup holders; with some difficulty in finding a good spot in the car.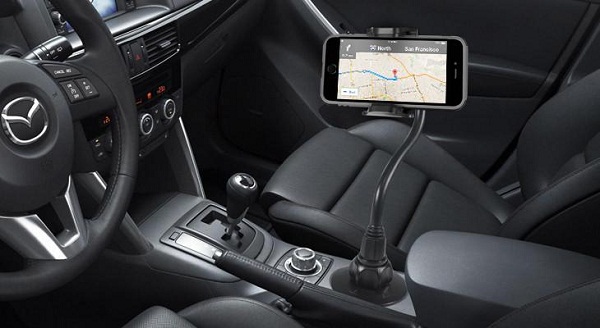 Cup holder mount can hold larger devices like tablets or phablets
Vent mounts
Use this type of mobile phone mount or holder that holds onto the vent blade. Make sure that it fits flush with the vent, without any problem. A vent mount type is a simple construction that can have a magnetic or friction mounting. These holders are secure and supported by a frame that connects it to the vent. But they can block airflow too and cannot mount a big tablet. If the bond is tight; one should be careful when removing it.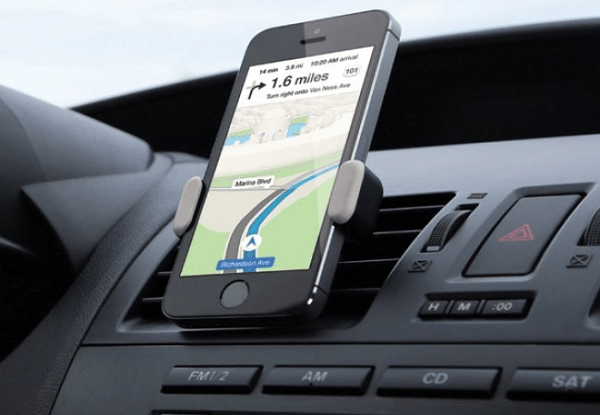 This kind can block airflow and can't mount a big tablet
Magnetic mounts or holders
These mounts are fast and convenient when mounting or removing the mobile phone from the mount. A magnet is used to the mobile to the mount securely; to the back of the mobile phone. Mounting and removal of the phone are a so easy, and it fit all kinds too! Moving the mobile about is no problem because it sticks well, too.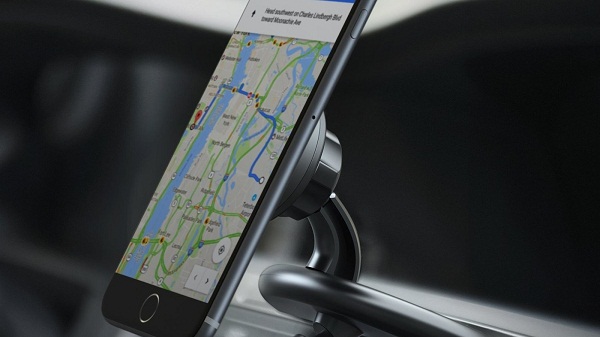 Holding and removal of the magnetic mounts are so easy
II. The DON'Ts
Avoid mobile phone mounts or holders that can be problematic, with these features.
Grips and fastening for a vent mount; must be adjustable not fixed which defeats the purpose.
It's smart to have a quick release mechanism, and that isn't fidgety which is a wise choice. Re-attaching and removal should be easy with no difficulty.
Don't get a mount or holder that is stationary and doesn't swivel 360-degrees, because it will block the vent with no way to adjust it.
Get a mount that is stable with support to keep it steady too. It should be adjustable with a fastener at the ball joint; to secure the platform holding the mobile phone.
Avoid any phone mount that has nothing to cradle the mobile's bottom, or can be taken apart easily.
Mobile phone holders that do have an adjustable cradle; it, not a good design because it must take all sizes and shapes.
It matters how to choose the best mobile phone mount for your car to optimize the benefit of the mobile peripheral. There are many models to get, but only get those with the best features. Also, the mobile phone mount or holder should conform to the local laws in regards to its use. Having one equipped in the car is convenient and practical too.
>>> Check out other articles for useful tips on choosing the best accessories for your car:


Norjan Ismail Abbas
Author