Check out 3 safest places for smartphone mount.
Using phones while driving is illegal, but will you break the law when receiving important messages, urgent calls or using GPS navigation?
The answer is that you can definitely do everything with your smartphone (except extremely distracted driving activities) while driving as long as you have a good place for your phone. Let's take a look at three best options Philkotse wants to introduce you today.
1. Dashboard
The dashboard is no doubt a right place for smartphone mount. It's the shortest way to reach the phone as the dashboard is very close to you. It would be greater if your car features a steep-angled windshield like in the 2017 Honda Civic or 2017 Ford Focus.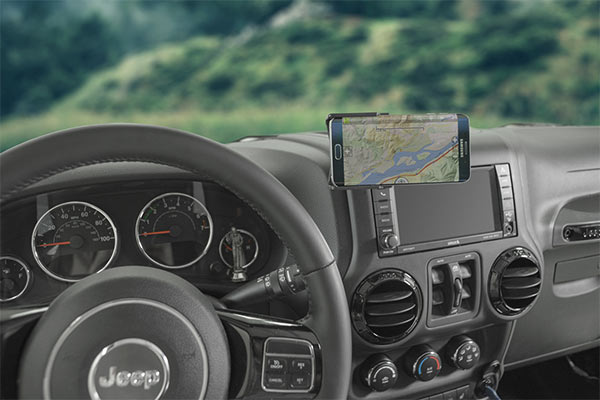 The dashboard is no doubt a right place for smartphone mount
Remember that clearer forward-view will be given if you put your phone in a lower mount.
>>> Related story: 6 important car warning signs on the dashboard
2. Windshield
Many of you might think that dashboard mount is the most widespread and common phone-mounting choice. However, it is the windshield that snatches the title away from the dashboard.
All you need is a suction cup or a good adhesive and your handset will be hold securely in place on the windshield.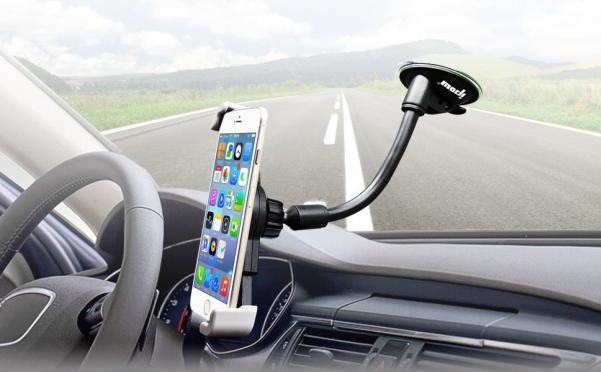 The windshield mounts are easy to install or remove
Like the dashboard, the windshield puts your phone at eye level, so that you don't need to look far to check the map via WIZE or Google Maps. Click here if one of six suggested must-have apps for Pinoy commuters hasn't been available on your high-tech phone yet.
What's more, the windshield mounts are likewise easy to install or remove, especially, they're ridiculously cheapo.
A minus point of the windshield-mounting position is that it will partly block your forward visibility, particularly, when you're driving a Nissan 370Z with gun-slit windshields.
3. Air conditioning vent
Gaining all benefits from the two aforementioned phone-mount places, the aircon vent is probably the best position for your handset mount.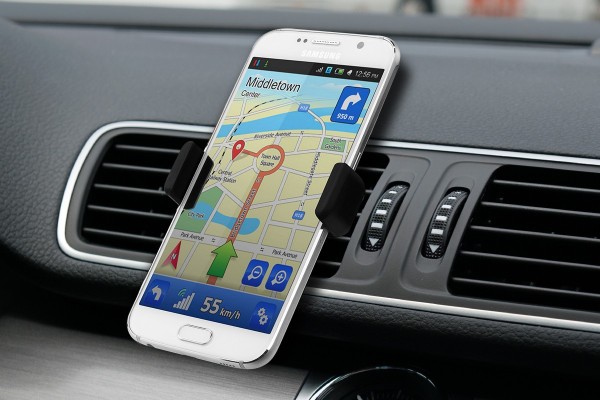 The aircon vent is probably the best position for your handset mount
An added advantage that we can't see in the dashboard or windshield is the aircon vent is able to cool your cellphone that will effectively prevent the phone from overheating.
In addition, bear in mind that conventional rectangular aircon vents are better than circular ones in terms of stability.
The three mounts above can't make you satisfied? Or you don't have enough money to afford one of them? So, create a cool mount for your own.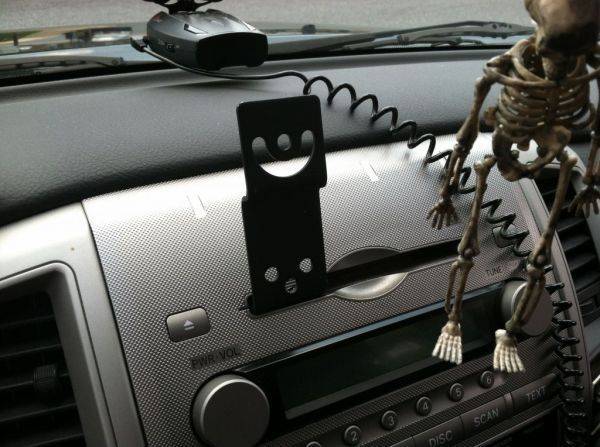 Create a cool mount for your own
"Consult" Google and look around your house or workshop for materials and start to get creative!
To sum up, what do you think about going mount-less? To be honest, no mount at all may be the best mount ever. Not wholly, but modern navigation apps with a spoken voice can help you. However, the success of your mount-less efforts crucially depends on the way you dominate your passions for unlocking your phone. Good luck!
>>> Click here for more useful tips and advice for smart driving.
Recent posts