A safe and spacious compact crossover.
Hello, awesome readers! My name is Rex, a content writer for Philkotse.com. I will be completing the (first round) of the content team's personal car picks under Philkotse's new series, "Car we want to buy." The series was spearheaded by our Content Manager, Jacob Oliva, with his personal choice which is the Suzuki Jimny.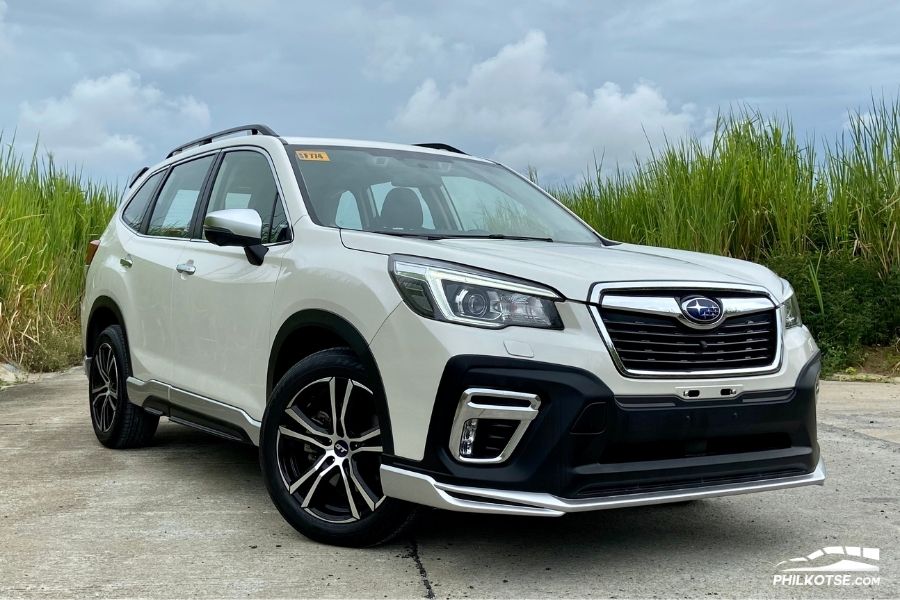 Subaru Forester GT Edition
When choosing the perfect car, it will always be subjective for me. I believe that a car can never have it all considering the wide array of aspects people need to consider in buying an automobile such as pricing, styling, performance, features, and more.
However, what's somewhat odd for me is that I also consider the characteristics or branding of a car. Things like how it is perceived by car enthusiasts or its historical significance in the industry. The perfect car should complement your own person as the car will, in some way, represent you. There is only one vehicle that I could think of that perfectly matches the factors that I find in a car.
And that vehicle is no other than the Subaru Forester.
A feature-loaded crossover
The Subaru Forester was introduced in 1997 which helped the Japanese car brand grow its business network in the global market. Due to its relatively large space and dependable safety features, it has become one of the top choices among car buyers who are in the market for a family vehicle.
At a relatively young age, I'm pretty sure that considering a family car shouldn't be at the top of my list. So why did I choose the Subaru Forester? Well, when Motor Image Pilipinas (MIP), the official distributor of Subaru vehicles in the country, brought in the GT Edition variant, that's when I developed my adoration for the vehicle.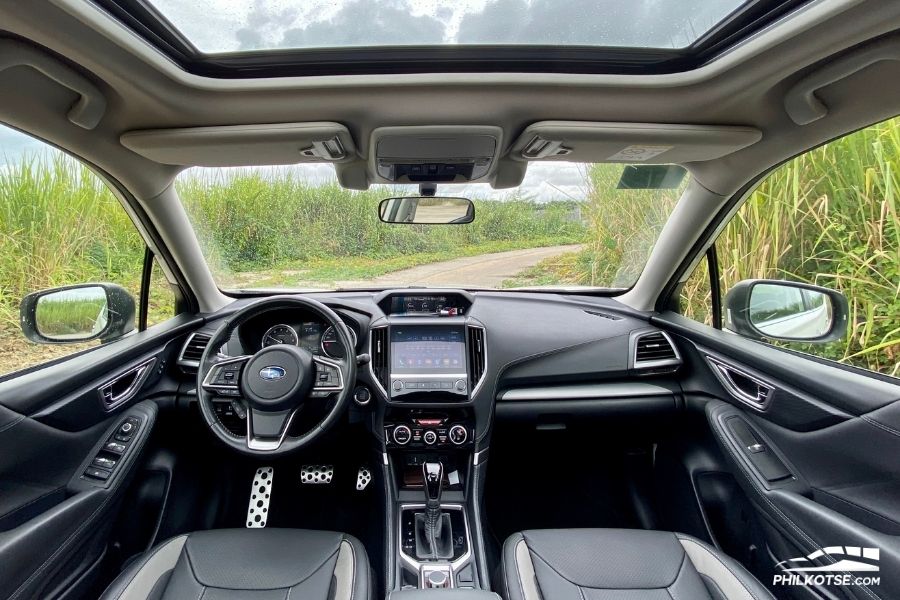 Not too flashy but still looks refined
The flagship GT Edition variant makes the Forester look younger in its design and appeal, which somehow mirrors me and my lifestyle. I believe that you should be able to roll into a place where you feel good not only with yourself, but also with the car you bring. I'm not trying to preach that this should be a necessity at all. Again, car choices will always be subjective.
Now let's move on to the concrete stuff. I daily drive a Toyota Hiace Commuter so whenever I get the opportunity to drive a small car, I weirdly feel defenseless and vulnerable. To make the switch, I know I have to get something in between, hence the Subaru Forester.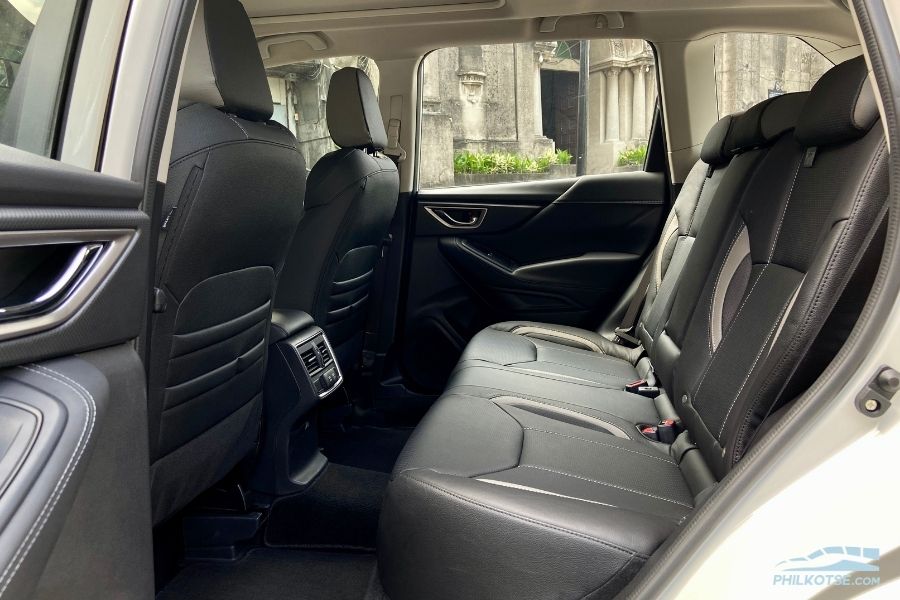 More than enough for five
Cabin and cargo space are the features that the Japanese car brand boasts in the compact crossover. It can seamlessly fit my hobby items like guitars and a folding bike. My passengers will surely benefit from the vehicle's relatively spacious legroom so long road trips wouldn't be much of a hassle.
One of the drawbacks people point out in the vehicle is its five-seating configuration for its price. Well, my passengers usually don't exceed four so the extra seats aren't a necessity personally. Plus, if the car brand will add a third-row seating, then the price would even be more expensive than it already is.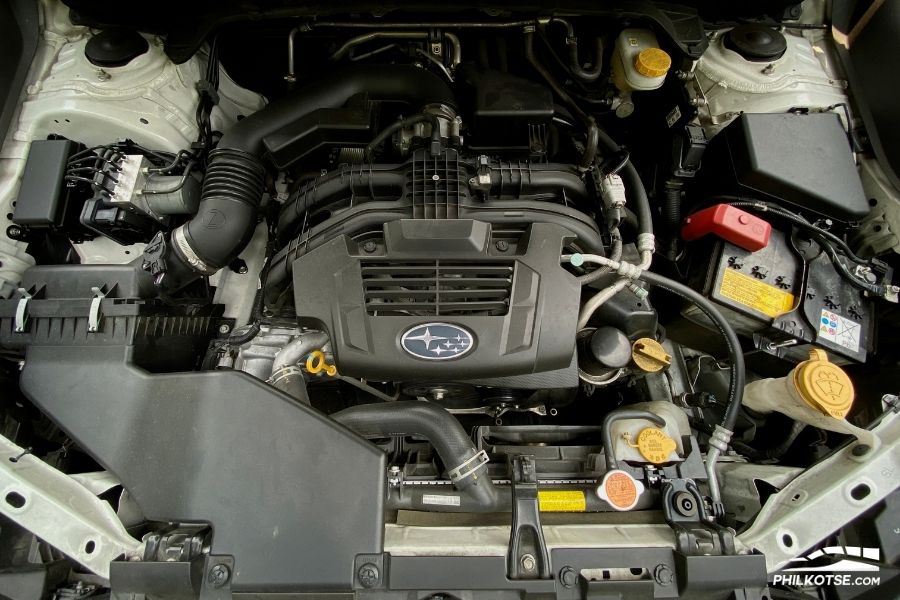 The engine is paired to a Symmetrical All-Wheel Drive
Fortunately, the Subaru Forester GT Edition is equipped with a class-leading EyeSight Technology which provides an advanced driver assistance system. Without it, then one can say that the vehicle will just be another expensive crossover in the market.
Another con people imply in the compact crossover is its engine and performance for its price especially after the turbocharged variants were discontinued. Powering the Forester is a 2.0-liter naturally-aspirated Boxer engine that can make 156 hp and 196 Nm of torque.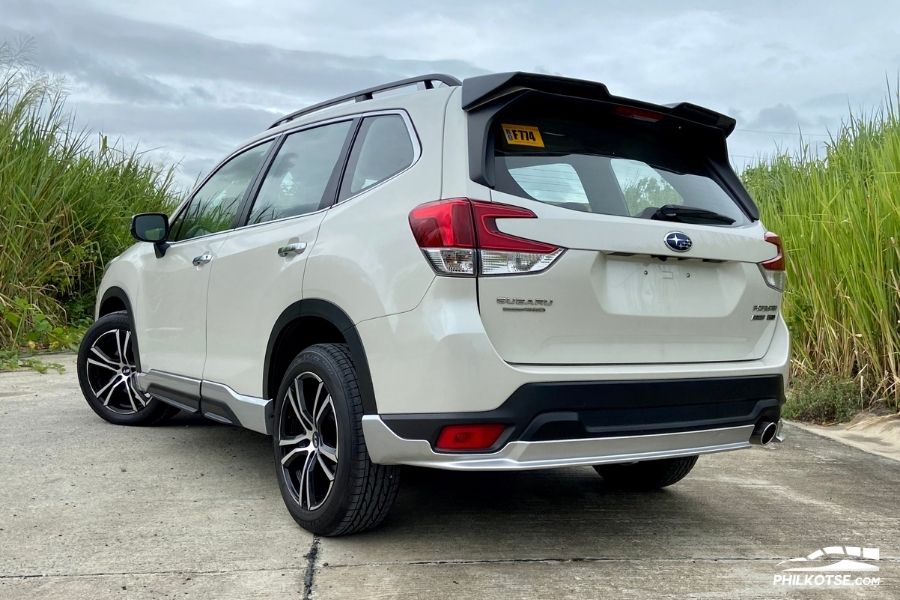 The Subaru Forester GT Edition comes with a sporty and rugged appeal 
I've driven cars with lower performance numbers, but I still managed to get to and from my destination. Of course, pulling on highways is a different story. Although, the Forester is installed with a Sport Mode as standard so there's that in rare moments when I want a more spirited driving feel. But regardless, I personally don't consider performance numbers much as compared to other features. What I value most is safety and enough cargo space for my active lifestyle. 
In conclusion, the features that I point out on the car that I want weigh more than the relatively expensive price which for me is the most important thing. The Subaru Forester GT Edition is the one car I find that perfectly complements who I am as a person and has the features I need for my daily mobility.
Visit Philkotse.com for more of the latest in the automotive industry.

Know more about Subaru Forester 2023

The Subaru Forester is a five-seater, all-wheel-drive, compact crossover. For the Philippine market, this model has two variants. This includes the Forester 2.0i-S EyeSight CVT and the Forester GT Edition priced at Php 2,168,000 and Php 2,298,000 respectively.
Under the hood, the Philippine-spec Subaru Forester uses a 2.0-liter boxer gasoline engine. This mill can make up to 154hp and 196Nm of torque. The sole Forester variant comes with a lineartronic continuously variable gearbox, and all have all-wheel-drive.
Size-wise, the Forester is 4,640mm long, 1,815mm wide, and 1,730mm in height. It also has a wheelbase length of 2,670mm, and a ground clearance of 220mm.
In the local market, the Subaru Forester competes against the likes of the Toyota RAV4, Mazda CX-5, Honda CR-V, among others.

Rex Sanchez
Author