We're listing the cars that will give you great earnings when you sell them.
Remember the time when you have deprived yourself of those small treats because you're saving up for the car of your dreams? Remember the time that you stepped inside the car dealership showroom ready with your money and ready to drive that dream car home?
I'm sure that feeling is memorable and unforgettable. As we may have mentioned many times before, your car is a good asset and investment. This is why Philkotse.com always advises our readers to take care of their car properly to ensure its longer lifespan and maintain its quality performance.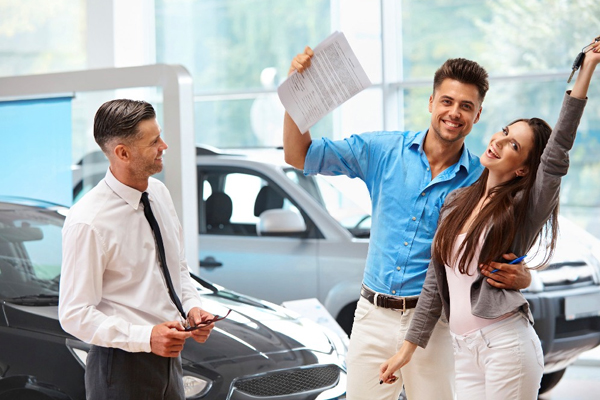 Getting a car is truly a dream come true
After many years of being at your disposal, there will come a time when you feel that you may already need an upgrade. Say, in the coming years you also have started a family and your current small car is no longer able to fit your growing needs – you'd probably think of getting a sedan, or even an MPV or a crossover for more legroom, interior space and cargo space.
Therefore, when that time comes, you will need to sell your beloved first car. Ever wondered how much your car would cost in the market like five years from now? That's what Philkotse.com is going to discuss today.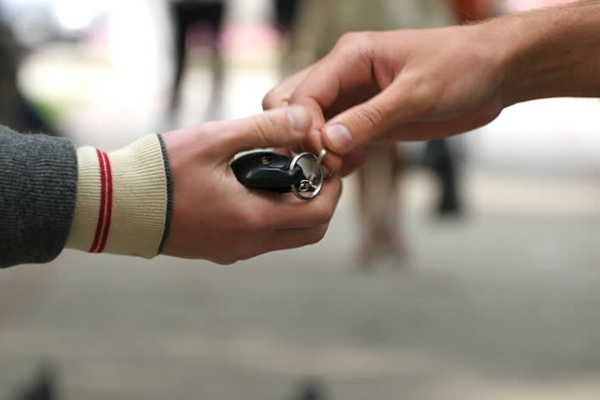 There will always come a time when we will have to sell our car to upgrade or save up for something else
Which of the cars this year will have the best resale value in the coming years? Do you think by selling your current car a few years from now, can it give you a good profit to help you in upgrading to a bigger vehicle? Let's now look at the cars with the best resale value for 2018.
>>> But first, let's learn how to calculate your second hand car's resale value here
1. Chevrolet Colorado
Let's start with a good pickup truck coming from no less than Chevrolet. Chevrolet has been known to create good-looking, quality pickup trucks since the olden days. Until now, it's still creating the same quality trucks, which, fortunately will have high resale value in the future. It is the Chevrolet Colorado.
Chevrolet Colorado can produce 200 horsepower and 500Nm of torque, on its soft-ride suspension while at the same time, still sports good hauling power by having 1 ton of payload and 3.5 ton towing capacity.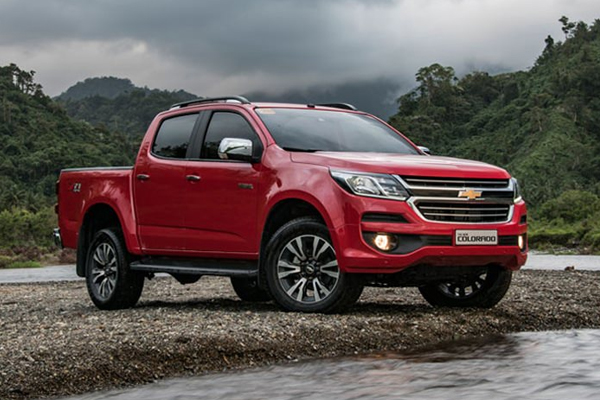 Chevrolet Colorado was estimated to sell at 47.5% of its current SRP after a a few years
It also has a remote engine start and power window activation and not to mention, it glides smoothly and quietly as it is equipped with newly improved smooth and silent engine and powertrain. It is also equipped with modern driving aids that make your driving experience as easy, safe and as enjoyable as possible. These driving aids include:
Forward Collision Alert;
Lane Departure Warning;
Front and Rear Park Assist with Reverse Camera.
Chevrolet Colorado's current price in the Philippines is approximately P1,248,000 and according to reports, it can return 47.5% of its SRP.
2. Subaru WRX
Subaru makes it on our list with its awesome take on sedan, the Subaru WRX. This incredible vehicle is equipped with 2.0L 16-valve turbocharged engine that can produce 350Nm of torque through its Dual Active Valve Control System. This car is also fuel efficient.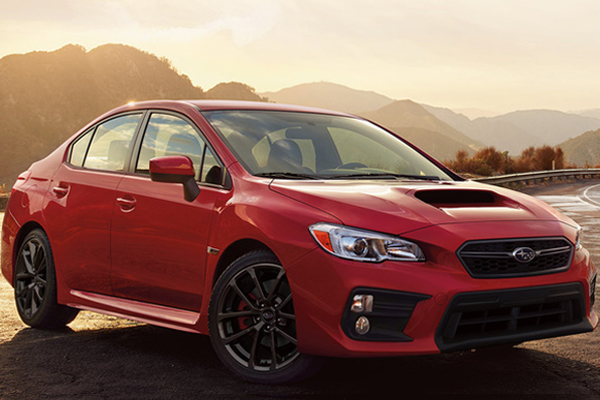 Subaru WRX is proiud of its fuel efficiency. It is said that this car can be resold at 46.2% of its SRP after a few years
It also sports the SI-Drive or the Subaru Intelligent Drive that has 3 different modes, namely:
Intelligent mode that offers silky smooth performance and fuel economy;
Sports mode that provides linear response in everyday normal driving conditions;
Sports Sharp Mode that lets you exploit the 2.0L engine as you drive like a car racer.
As for safety, it is equipped with Ring-Shaped Reinforcement Frames made of high tensile steel that enables it to withstand collision. It also has SRS airbags in front, front side and curtain, plus they added knee SRS airbags. It is also equipped with seatbelt pretensioners that restrain and keep every passengers to their seats during collision.
As per the latest Subaru Philippines price list, current Subaru WRX can be had at P1,930,000 and according to Kelly Blue Book, it will retain 46.2% of its original SRP. That's a good amount to finance your next dream car, yeah?
3. Honda Jazz/Honda Fit
The 2018 Honda Jazz is another vehicle that would still have a great resale value if sold after a few years. Equipped with a Euro-4 compliant 1.5 liter i-VTEC engine plus Earth Dreams Technology Continuous Variable Transmission (CVT) this car is a sure reliable travel companion and at the same time fuel efficient.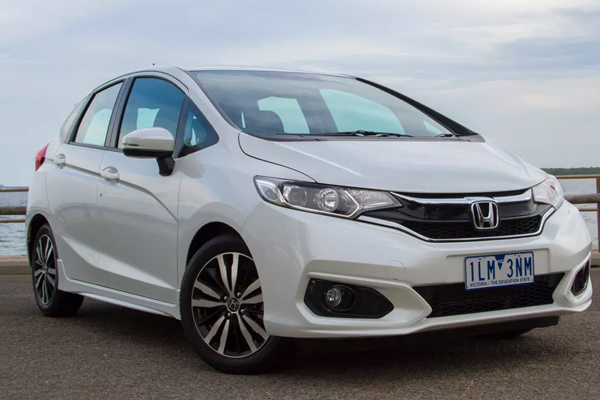 Honda Jazz has always been a car with a great resale value - this latest model can be sold at 47.7% after three years
It also has modern features that include Eco Coaching Ambient Meter that tells you if you are driving inefficiently, Paddle Shifters and Econ Mode Button that when used, can control your driving to make your travel more fuel efficient.
Safety wise, it is equipped with airbags and side airbags for both driver and front passengers and side and curtain airbags for rear passengers.
Currently Honda Jazz has a starting price of P857,000.00 and still can be sold at 47.7% after 3 years and 31.6% after five years, provided that it is in fairly good condition. Anyway, check out these 4 factors that might significantly decrease your car resale value which are totally avoidable during its lifespan.
2018 Honda Fit - Review & Road Test
4. Subaru Impreza
Second entry from Subaru, the Impreza is another one of its sedan that can be sold at a great price even after a few years of owning it. Equipped with a 1.6L Boxer engine, a configuration where the pistons move toward each other in a horizontal position, contributes to its durability and reliable performance. This type of engine is actually 12kg lighter than its predecessor engine.
This car is also easy to handle, as it moves as how the driver steers the car, making it safer to drive. It also provides comfortable cabin space that ensures all passengers an easy and relaxing journey.
The Subaru Impreza costs approximately PHP 1,458,000 now, and anyone who owns this vehicle can still sell it for 51.3% of its original price after 3 years and 34.3% of its original price should the owner decide to sell it after five years.
Subaru Impreza is another good car investment for it can be sold at 51.3% of its SRP in 3 years
These are just four of the cars from 2018 that have the highest resale value. If you want to invest on good cars that you can later on sell for a good and decent price, consider these four. Make sure you've learnt 6 tips to make your car resale value even more profitable in the future.


Ivy Kristia Padura
Author
Recent posts