Philkotse.com shares 6 tips on how you can sell your car at a higher price.
Decisions, Decisions
There comes a time in your life when you have to choose between keeping something valuable while living in your daily routine for the past decade and letting go of something important to start something new? Tough decision, isn't it? But sometimes, we have to make one so we can make some significant changes and progress in our lives.
Although I am dreaming to upgrade to a slightly bigger MPV, I cannot imagine letting go of our good old friend Samantha (yes, that's the name of our car) and just sell it like that. That car is the most fuel-efficient car anyone could ever get and the most reliable (she never lets us experience any serious car trouble). I can only imagine selling her if there's really a desperate need for it. If there's no life-threatening situation that requires us to sell her, we would keep her as long as we can and pass her over to our son in the future.
But for those who would really like to start something new with their lives, maybe just got out of a terrible breakup or bad streak and wants to take a breather or start somewhere else, the first thing that comes to mind is selling a property or an investment. By doing this, you are letting go of old memories, some happy, some sad and some you already want to forget; and at the same time, you can also gain something from it – you can earn some money to help fund your new life and adventures!
1. What to do when you decide to sell your car?
1.1. Brace your emotions
No one can easily bear the suffering moment of letting their beloved friend go. Saying goodbye to a car sometimes even makes one feel like a betrayer. But we should be strong enough to get out of this dilemma. Do believe that your old friend will be wired to good owners, which will definitely soothe your broken heart.
​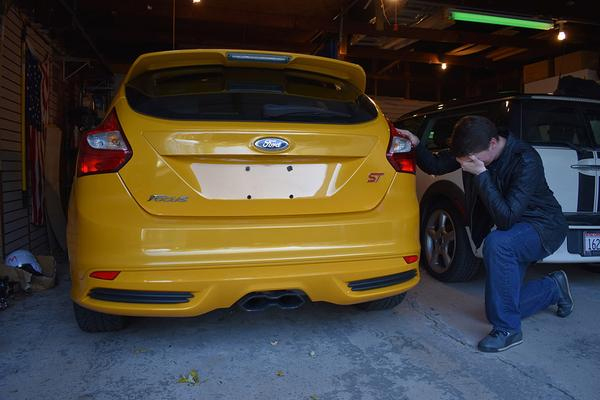 No one can easily bear the suffering moment of letting their beloved friend go
1.2. Look for a rightful owner
Since your car was your baby for a time, as a 'mom', you would like to make sure that she will continue her life in good hands. Don't just sell it to anybody, regardless if they look notorious or decent, as long as you feel that they won't take really good care of your beloved care. Talk to possible buyers and you'll determine who is deserving.
Enough of the emotional things, let's get back to business. Since the money you'll be getting will be your life funds, you should make sure that you're able to sell your car in a competitive value.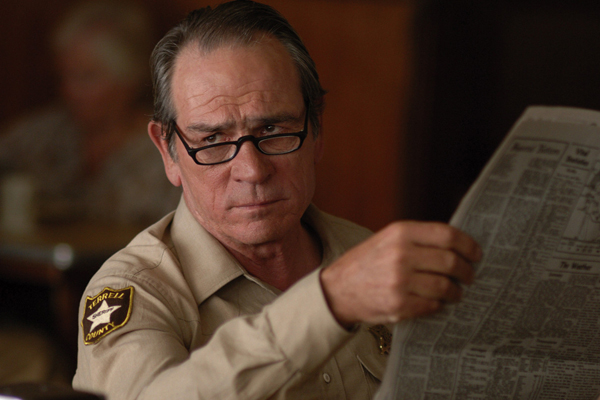 Do you have the deserving new owners of your beloved car in front of you?
2. How to Increase Your Car's Selling Value?
2.1. Stick to your scheduled maintenance
Car manuals are not made to be unused. Plentiful advice is presented in the booklet to help its owners know the best way to treat their vehicles. Every manual states the recommended periods of maintenance you should follow. If you hold on to this advice, surely your car performs its best. As a result, its resale value stays stable and not drop drastically like the one lacking their owners' care. Here are 3 important milestones for new car maintenance schedule that you might want to have a look at.
​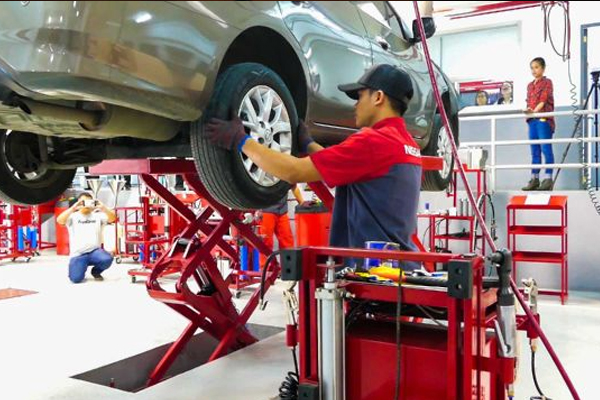 Every manual states the recommended periods of maintenance you should follow
2.2. Park your car in a covered area
Since parking in a covered area protects your car for extreme outdoor conditions et. Al, exposure to direct sunlight, the impact of rain, falling leaves, twigs and other forms of debris, you will be able to preserve its color and beauty. It will also give an impression to the potential buyers that the car was treated with extra love and care, hence, they won't hesitate to pay a decent amount for it.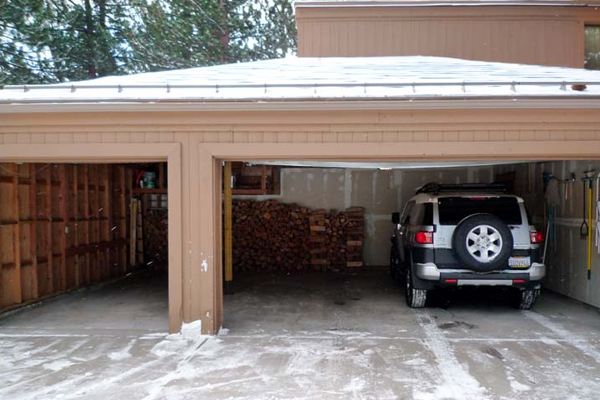 Garage parking is the best
2.3. Keep your car clean at all times
How can anyone be interested in buying a car that looks dirty and uncared for? No one would even dare to spend a cent if the car looks awful. You can avoid this and make sure that your car always looks stunning by cleaning it or taking it for a carwash date every now and then. You also have to maintain the cleanliness inside the car to ensure that all car seats are neat and tidy, free of stain and smell.
You don't even have to spend a cent in cleaning your car, if you have the patience to clean it inside out. Washing and cleaning the car at home can even turn into a good bonding moment between you and other members of your family.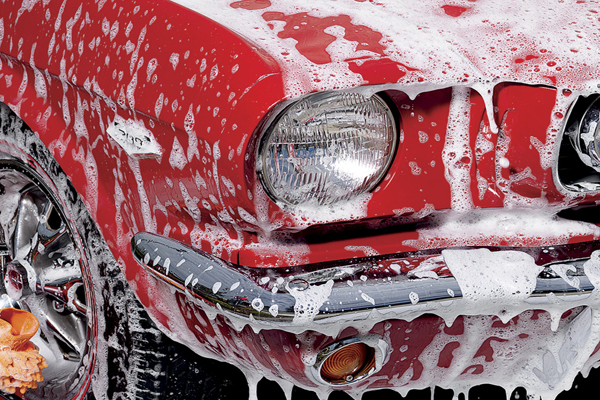 The car wash and vacuum routine
2.4. Keeping a low mileage
This is an important factor when you appraise your car's value. If you have a high mileage, it means that you have beaten up your car by taking it to long trips. Find ways on how you can keep a low mileage by also utilizing other means of transportation every now and then.
>>> Check out more car buying and selling tips and advice on Philkotse.com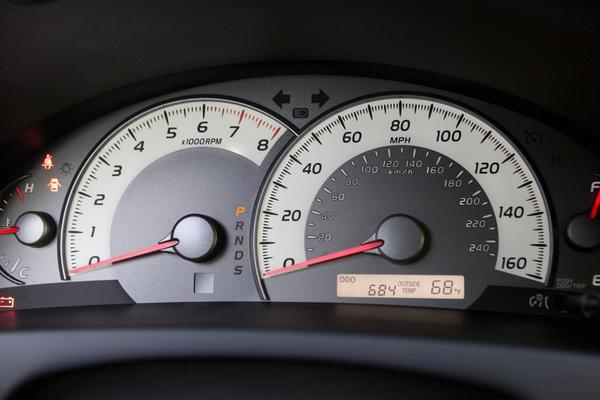 Low car mileage: not used and abused
2.5. Always keep records of car maintenance and repairs
Keeping records of any repairs or even your periodical car maintenance will ensure the potential buyers that you have taken care of your car seriously. Besides, they will also keep track of the repairs done before, which will help them look after that specific part, observe it and take preventive cautions to avoid further damage. This will also help in future repairs, so they can just take the car in your usual auto shop if deemed necessary.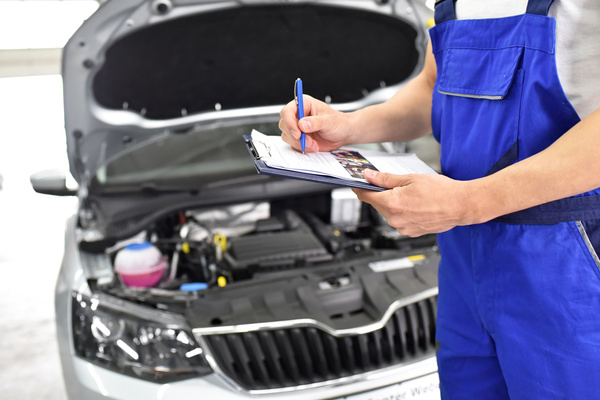 New owners should be able to keep track of the regular PMS and other car repairs
2.6. Make your car look even more stunning
This can simply be done by detailing. Detailing the car thoroughly can give it a fresh look, just like when it was brand new. If you are not confident to do the detailing yourself, you can take it to your trusted auto detailing shop for a quick makeover.
Once you know for yourself that you have followed these simple steps, you'll get the best value for your car. Therefore, more money for you to use for your self-advancement plans.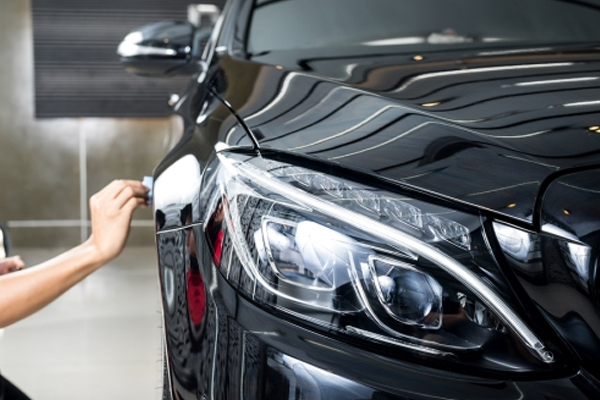 A little detailing will help a lot!
>>> More helpful tips about car resale value on Philkotse.com:


Ivy Kristia Padura
Author