It might be a better idea to stay indoors. 
During the weekend, Metro Manila was enveloped with what news outlets call "vog." Vog is the colloquial term for volcanic smog and experts are saying that it was caused by the Taal volcano's emissions. There were also reports of volcanic activity in the Pacific ocean (submarine volcano in Japan) which might have contributed to Metro Manila's vog situation.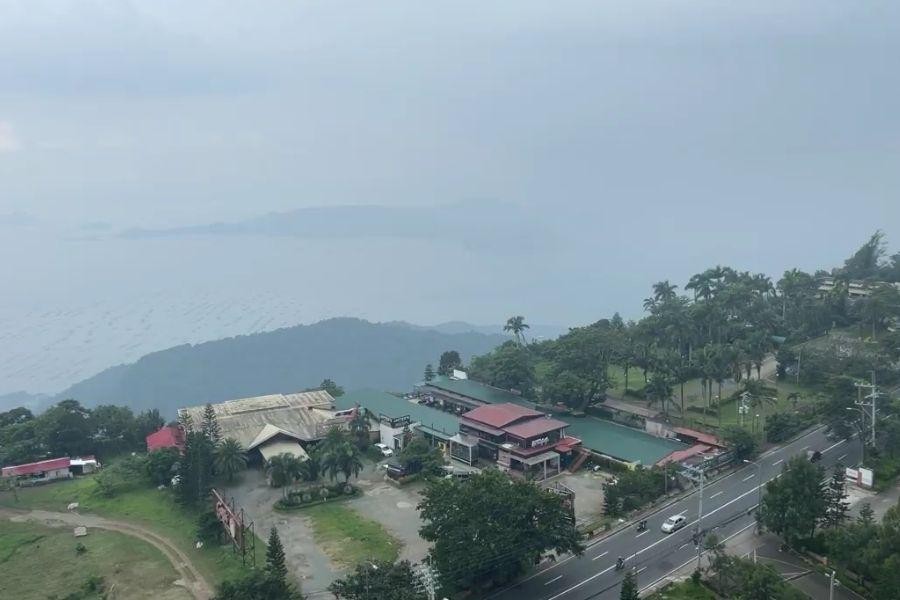 Vog over Taal lake. Photo taken on August 15, 2021. Photo source: [Taal Volcano Updates]
So what's the difference between smog vs vog? Can it harm my car? And also, can my car protect me from vog? 
Smog vs vog: Key differences 
While both of these cause reduced visibility, volcanic smog is very different from regular smog. For starters, smog is primarily caused by air pollution. It is formed and then becomes visible whenever sunlight and heat react to the myriads of gases from said air pollution. 
Volcanic smog meanwhile is primarily a product of volcanic activity, in our case Taal. It is primarily made out of volcanic gas droplets, specifically sulfur dioxide. Of note, sulfur dioxide (SO2) is acidic and is one of the two main chemicals which react to water to cause acid rain.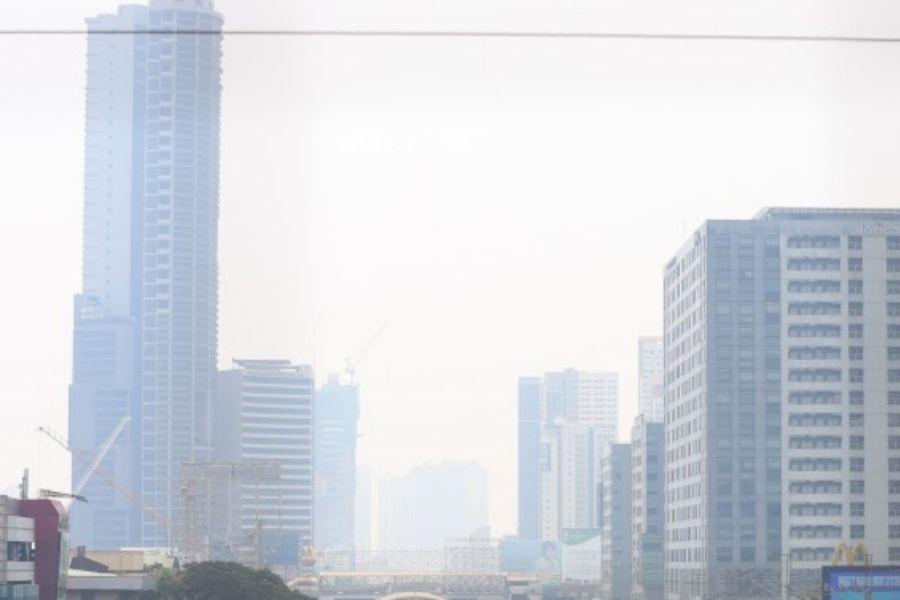 The vog affecting the skies of Metro Manila
Even in smog (vog) form though, it can still harm you especially if you have pre-existing health issues. According to many geological organizations like the Philippine Institute of Volcanology and Seismology (PHIVOLCS) and the United States Geological Survey (USGS), it can hamper the health of people. Specifically, it can aggravate the conditions of people with asthma, heart problems, lung problems, older adults, and even younger children and pregnant women. 
There are also short-term physical effects if the vog gets particularly thick. It may cause coughing, headaches, nausea, fatigue or dizziness, and eye, nose, skin, and throat irritation. 
Vog: So can it harm my car? 
To answer this question, vog like smog can greatly reduce forward visibility. In some areas especially those near the volcano, it is possible that it can get thick enough that one cannot see incoming road obstructions. And yeah, running over and/or crashing through unseen obstacles can cause damage to your car and possibly even injuries to other people. 
Moreover, there's also the fact that vog contains SO2. SO2 as mentioned is acidic. As such, it can potentially harm your car's paint. This isn't the end of your car, but if it gets coated with enough SO2 droplets, unsightly spots and fading can appear.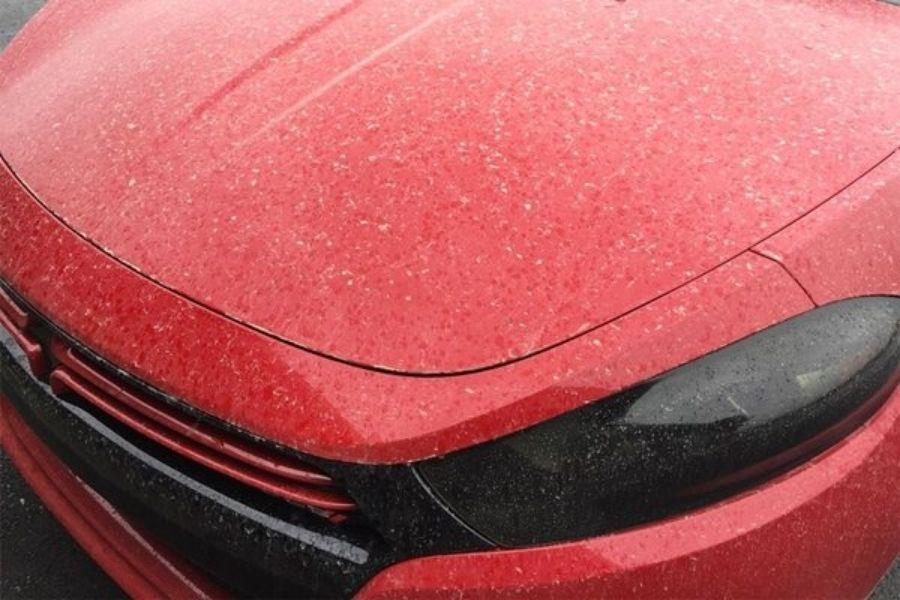 Acid rain spots on a car
To avoid that from happening, give your car a wash after driving for vog. For that matter, it is also advised to rinse down your car with water every time when it gets rained on while traveling through large cities like Metro Manila. Think of this as a preventive measure to protect your paint. 
So can my car protect me from vog? 
With regards to this, be aware that not all car cabin air filters are made equal. Sure, there are cars with High Efficiency Particulate Air (HEPA) filters, but most models aren't. To that end, the USGS suggests turning off the car's air-conditioning whilst keeping the windows up if one really needs to drive through thick vog. One should also turn on your car's headlamps and fog lamps.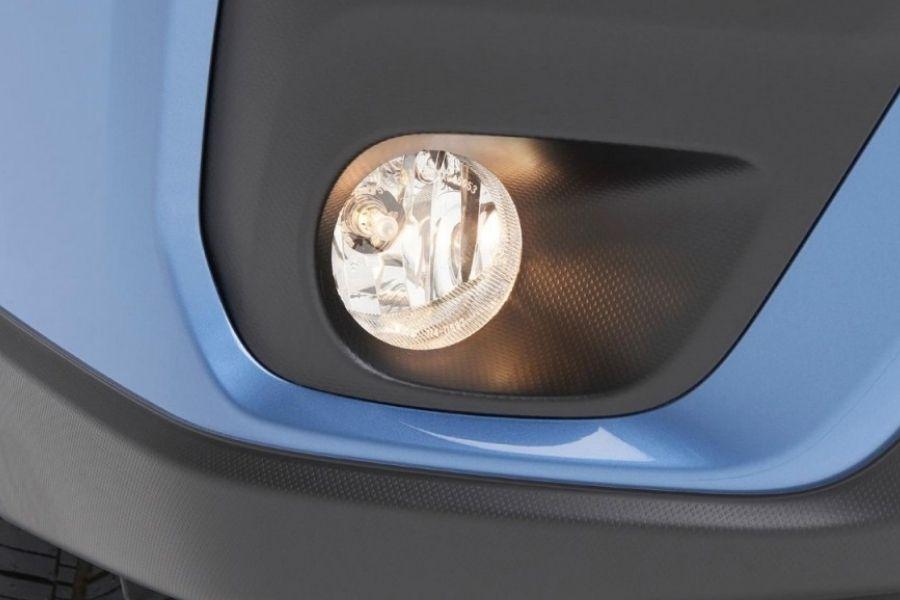 "Vog? This looks like a job for me"
As for light vog like what most of Metro Manila experienced, most cars can indeed protect you from its harmful effects as the SO2 concentration gets thinner the farther it is from Taal. Then again, PHIVOLCS and USGS still recommend staying indoors as much as possible whenever there's a vog. Prevention is better than cure after all. 
And lastly, vog can turn into acid rain when it rains. If this is the case, yes, your car can indeed serve as a shelter against acid rain. Do note however that if the said acid rain came in contact with your skin, do wash it off immediately.  
For more car safety tips, keep it here on Philkotse.com. 


Cesar G.B. Miguel
Author