Here are some points to remember when you are renting a car in the Philippines for your trip.
Aside from the fact that owning a car is expensive, there are various problems that our system of transportation needs to address. The lack of public transportation, worsening traffic jams, and underdeveloped roads, are but few problems that drivers encounter when driving in the Philippines.
Most foreigners who come to the Philippines as tourists want to navigate but confronted by this scenario. While the transportation system may be difficult, it does not stop them from exploring the beauty of our country. No doubt, with the booming of our tourism, rent-a-car become a lucrative business. However, there are various considerations that one should keep in mind before renting a car in the Philippines.
1. Rent a car in PH: Bring the necessary documents
Most car rental companies in the Philippines ask their clients to bring a valid passport, major credit card, and driver's license. However, with the proliferation of syndicate in connection this business (i.e. rent-tangay), some companies ask for further requirements to avoid this problem.
The first and foremost thing to remember when renting a car is the requirements that the applicant need to produce
For example, when American tourists want to request for a rental cars in the Philippines, they need to further produce their proof of accommodation and billing abroad and a copy of their flight ticket. Once approved, it is also incumbent that the driver brings the car's document as provided by the car rental provider. This is important in order not to hamper your smooth-sailing journey, in case the authorities stop the vehicle during checkpoints.
2. Know the common problems in renting a car
Renting a car in PH is challenging. This is due to the fact that finding the best rent-a-car company may be difficult. Although there exist good companies, their location may not be easy to locate. For instance, while Europcar, Hertz, and Avis are good choices, they can only be located in highly urbanized cities.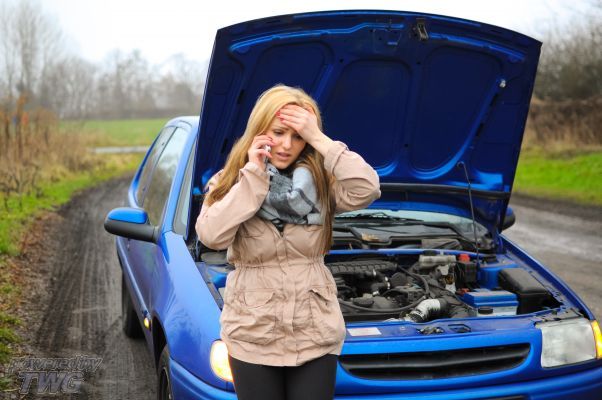 While there are smaller rent-a-car companies that can be found in local newspaper's classified ads,
we cannot yet guarantee the quality of their service
Bringing back the car you rented may also pose another problem. Hence, if your point of departure is in Cebu, never ever rent a car in Davao, unless you are willing to spend a bigger amount in driving back the rented car.
Driving a car, you are not accustomed to drive is also a problem when renting a car in PH. To resolve this common problem, the customer may use his smartphone and download navigation applications such as Waze. Lastly, the driver should also acknowledge the intense traffic problem in the Philippines, especially if you are traveling around Metro Manila.
>>> Equip yourself some survival tips when driving in Metro Manila
3. Rent a car in the Philippines: ​Know the right vehicle to rent
The customer should also consider the type of vehicle he needs, taking into consideration the number of passengers and the seating capacity of the vehicle he will rent.
The hatchback is a top choice for five or fewer passengers with one luggage. If they are carrying two to three luggage, they have to upgrade the size of the vehicle to Sedan. In case of group trips, the customer may avail SUV which can carry five to eight (5-8) passengers with three to four (3-4) luggage.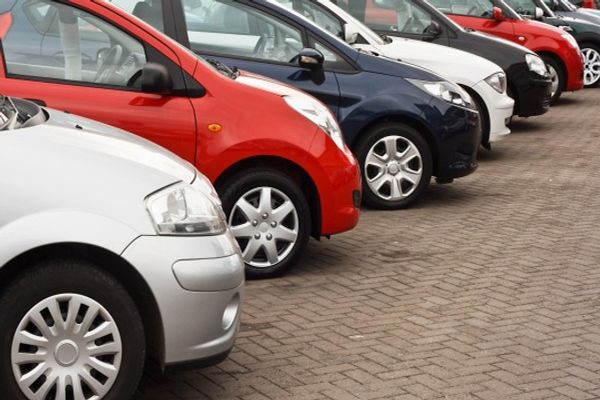 For the comfort of your passengers, you should first consider the number of people who will ride the vehicle
Another choice is to rent an AUV with seven seating capacity carrying three to four (3-4) luggage. If the customer needs a bigger space for luggage, he may rent a pickup that can carry five to six (5-6) luggage and 5 passengers.
For bigger groups, the customer may choose to rent a van or minibus. Van has a seating capacity of 8-15 passengers with 4-8 luggage while a minibus can carry 10 up to 26 passengers. If you are touring and want to do island hopping, it is highly recommended that you rent a motorbike. It is easier to bring and easy to drive.
4. Know the services offered when renting a car in PH
It is also vital that the customer knows the services offered by the car rental company of his choice. Some drivers want to self-drive, while others do not. In the latter case, the customer should look for companies that offer chauffeur. Chauffer driven car is the kind of service one should take a look at especially if the customer has no experience in driving or does not know the places and routes of their destination.
There are also some people who consider the mode of payment available when renting a car in the Philippines. When it comes to paying the cost, some companies only offer on-site booking payment. But there are some car rental companies which offer a discount when the customer book online and pay at booking time. This service is preferred by most customers.
>>> Keep in mind: [Philkotse guide] 6 things you shouldn't do when renting a car
5. Know the right car rental company
After considering the aforesaid factors, you are now ready to select the best company that suits your budget and needs. Before choosing the company, the driver needs to know the terms and conditions, inclusions, limitations, and hidden charges, if there are. A wise man knows that rental price is not the sole factor to consider in seeking for the best rent-a-car company.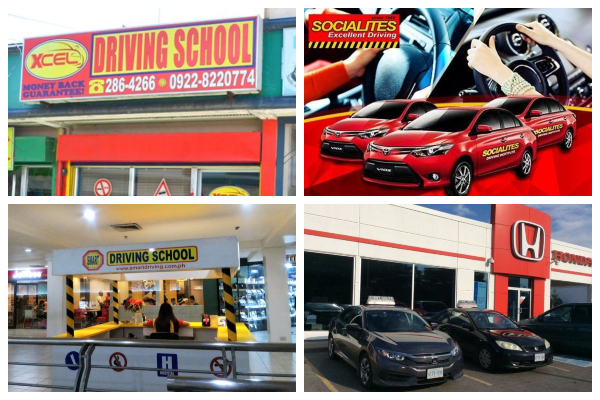 Make it a habit to search for some reviews online - or better yet, ask some trusted family or friends for the recommendation.
A cheaper car rental company does not automatically mean that it is the best company. There are big names in the industry, such as Hertz, Avis, and Europcar. Hertz has branches in different parts of Metro Manila, Clark, Pampanga, and Cebu City. Avis is probably the biggest rent-a-car company with branches from Metro Manila to Mindanao.
The same is true with Europcar with over 10 branches throughout the Philippines. If the customer is looking for underrated companies, Reserve Car Rentals is recommended. It caters customers in Metro Manila and Cebu. The price of  renting a car in the Philippines is cheaper compared to bigger companies and offers online payment via PayPal.
Viking Rental Company is another rent-a-car company based in Parañaque which offers short-term and long-term car rentals. They offer three types of vehicles that suit the customers' needs – Toyota Altis, Mitsubishi Mirage G4, and Toyota Innova.
6. Renting a car in PH: Last but not least - Drive safely!
To stay safe behind the wheel is the most important reminder to all people driving around the country. Respect traffic rules and regulations in the place of your destination, familiarize yourself with the road and check the condition of the car you rented. After considering these factors, you are now ready to go!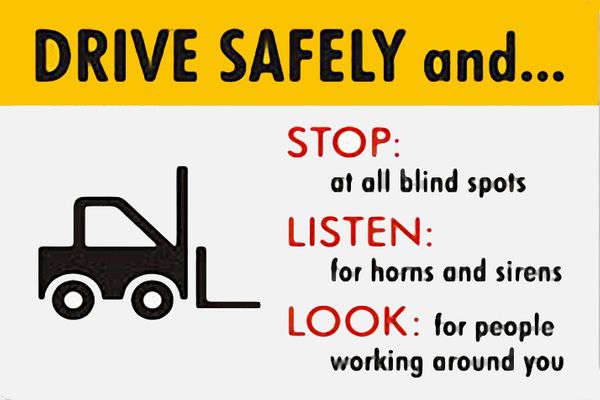 Attentive drivers are less likely to meet an accidents. Always be aware of your surroundings
Visit Philkotse.com to search for essential tips for your car ownership!


Hanna Sanchez
Author
Recent posts