Get to know what is required when driving in foreign countries before making any trip abroad by reading this guide for PIDP with fee and preparation!
1. Is a Philippine driver's license sufficient when abroad?
Frequent Filipino travelers will have to drive at some point during their stay abroad, especially in the United States where many Filipinos reside. Visiting families and friends residing in faraway areas is common, which means driving between states and territories. Sure, you can catch a plane, but where's the fun in that?
Road trips are the best part of anyone's vacation, but taking the wheel can be a bummer if you come across some snags, especially when it concerns your eligibility to drive. This primer is all about what licenses and requirements are needed to be able to drive in the United States, or any other foreign country.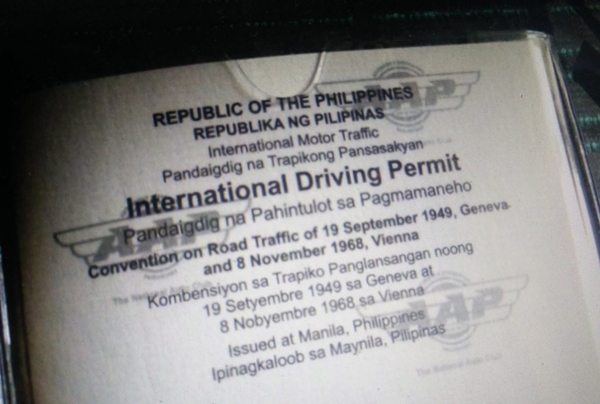 It all starts with securing a Philippine International Driving Permit (PIDP) along with a valid driver's license. Anyone who intends to operate a motor vehicle needs to obtain a legal driver's license from their home country, at the minimum; this applies to Filipinos as well as other foreign nationals visiting the United States, even for just a limited period of time.
Driving abroad with a Philippine driver's license may be legal, but some states will subject this to certain restrictions. When driving in a foreign country, the tourist is usually required to have the passport on hand along with the valid driver's license.
Always make preparations for driving in a foreign country beforehand, if you want to avoid unsavory encounters with the local laws when you're already there! Applying at the LTO ahead of your scheduled trip is cheaper and faster than filing an application overseas, lest it takes away precious vacation time.
2. What is needed to apply for a Philippine International Driving Permit (PIDP)?
Before anything else, check if the country you'll visit just requires your regular driver's license. While the PDIP isn't really needed in all cases, it makes things easier than not having it at all, especially if you get involved in a traffic violation. More often than not, car rental companies will require it before they even allow you to drive one of their cars.
Prepare everything before getting the PIDP
Previously, any driving-related requirement beyond the LTO's reach entailed a visit to the nearest Automotive Association of the Philippines (AAP) branch. The AAP will process your documents and issue the necessary permit.
Fire up that browser, go online and check the AAP branch near your location for relevant updates. Get all the information needed on the application process, and complete all papers.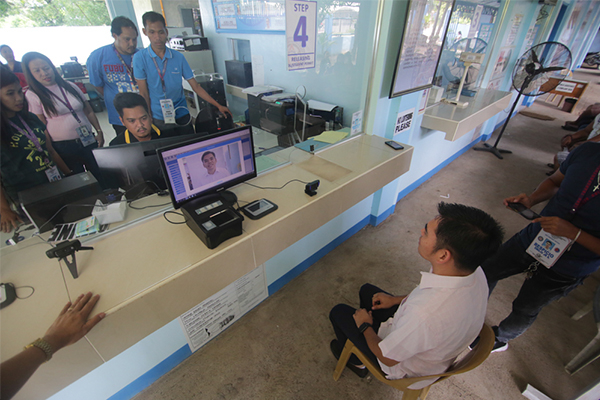 Documents that are needed for faster processing without any hassle
Prepare two 2x2 sized ID photos. Make sure they're the most recent pictures, taken with a white background. A simple hack would be to take the photos at home and print them out on hard cardboard photo paper, if available.
Prepare the original and photocopy of the original receipt (O.R.) of a driver's license that is valid for at least twelve months. If the license is about to expire, better renew it before getting the PIDP.
If the applicant is indisposed for any reason, a representative can file on his or her behalf, bringing along an authorization letter and a valid ID for non-appearance.
If the applicant is a foreigner and permanent resident of the Philippines and has been living here for a long time, just present a valid license ID and relevant papers for the PIDP.
Applicants who are Overseas Filipino Workers (OFW), are entitled to a 20% discount from the AAP membership fee. Just show any of the following: POEA ID, seaman's passport, or a valid overseas employment contract.
Pay all the relevant fees.
Go to the nearest AAP, bringing all of the documentary requirements and wait. Once you get your PIDP, you're ready to take the wheel abroad!
>>> Detailed instruction: For Filipinos Abroad: 7 Steps to Get Your Renewal of Driver's License Done.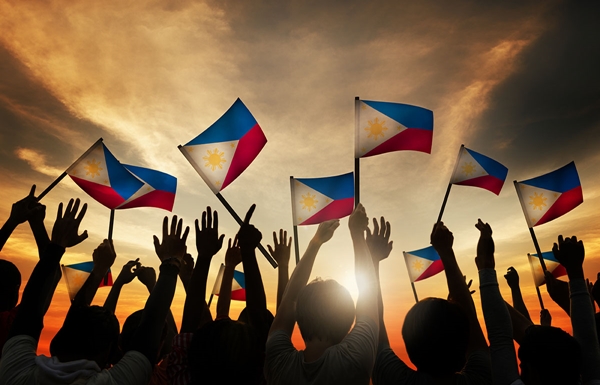 3. How long is the PIDP valid for?
Once the PIDP is approved, its validity will depend on how long the current driver's license is, before renewal. It helps if you know how to renew a license when driving abroad with a Philippine driver's license as well, and better if the license can be renewed before your trip, if necessary.
If the PIDP expires, then it can be renewed online via the AAP site; just follow the necessary steps to get it done. If the PIDP does expire when you're overseas, make sure that the driver's license card hasn't expired yet, upon your arrival. If you have been issued a temporary license, have all the original Land Transportation Office (LTO)-issued certification and the official receipt on hand.
Note that all of these to avoid the hassles brought about by an expired PIDP.
>>> Read more: 6 tips to get your driver license renewal done in PH with least hassle.
4. Fees to be paid before processing the PIDP
When applying for a PIDP, there will be some charges involved, but the document itself will prove to be very useful, especially if you're a frequent traveler. Here's the breakdown of the fees to be paid:
| Fee |  Amount |
| --- | --- |
|  Permission fee | PHP 8000 |
|  AAP yearly registration fee | PHP 1200 |
|  PIDP processing fee | PHP 300 |
| Joining fee | PHP 300 |
| Total | PHP 9800 |
*If the applicant is an OFW, just show the required identification card to waive the PHP300 joining fee
These are the expenses involved, but you may want to check with the LTO or AAP for updates. All these tips in this primer are important when driving abroad with a Philippine driver's license.
There are bound to be scams in a typical government transaction, and renewing your PIDP is no exception, especially when traveling to the United States. Double-check with the local DMV for more relevant local information.
You can also go to the online portals for the American Automobile Association (AAA) and American Automobile Touring Alliance (AATA), the only agencies authorized to issue or renew all PIDPs. And mark our words, you only renew with the AAA and the AATA if it's needed!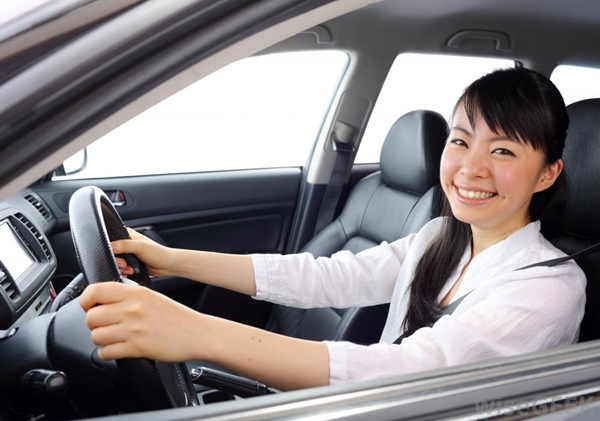 Always double check before transacting to avoid hassles and unnecessary costs. Before leaving the Philippines, try to do all the necessary research. Different laws apply to each country; and it's better to know where a PIDP is valid, along with a driver's license.
Just look over all the tips and pointers about Driving abroad with a Philippine driver's license to know what to do. Preparing for a PIDP is important, and hopefully, this primer will be of help for frequent travelers.
Anything about driving or cars that is relevant, it's all here at Philkotse.com.


Norjan Ismail Abbas
Author