Are you always on the go? You might want to consider this.
Over the years, there have been plenty of car accessories that are made to cater to the different needs of car owners on to go. However, some products are considered by consumers as weird and unnecessary. But of course, there are also car accessories that can be useful in easing up the lives of car owners.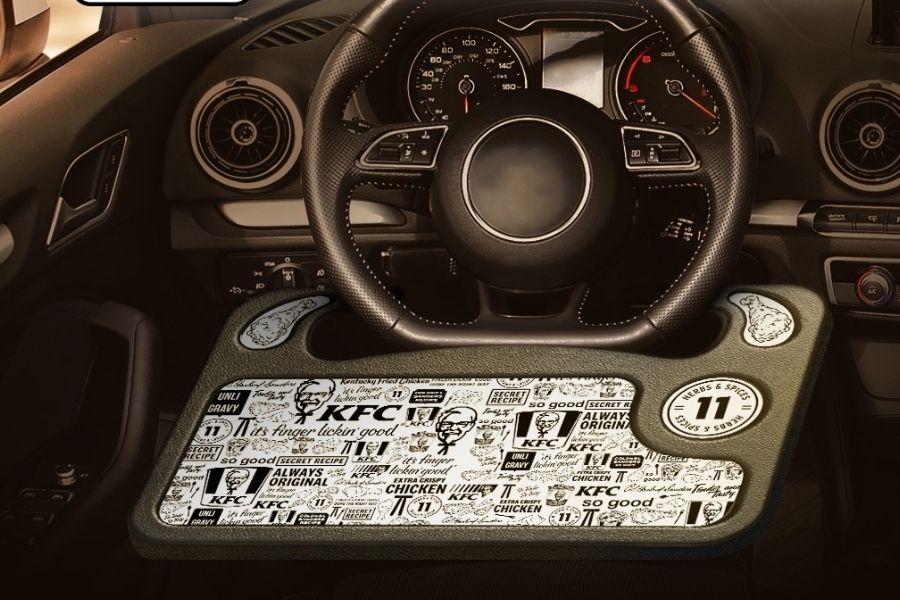 Car food tray from KFC
One of these useful car accessories is a food tray. Yes, a food tray, as in an accessory where you can put your food and other stuff. With this, car owners can now make an exemption from eating in their vehicles. This can be considered essential considering that many car seats and carpets have been stained by eating passengers.
I. Why consider Car Food Trays
Many people are on the go these days. This is why in-car features such as wireless charging, streaming services, Apple CarPlay, and Android Auto have been on the rise. You can further improve your vehicle's on-the-go features with as simple as a car food tray accessory.
A car food tray accessory can hold your food for you while you eat as opposed to holding it after ordering via a drive-thru. This accessory will help you enjoy your food even more. Also, it can help you save time as everything that you have to consume is arranged right in front of you.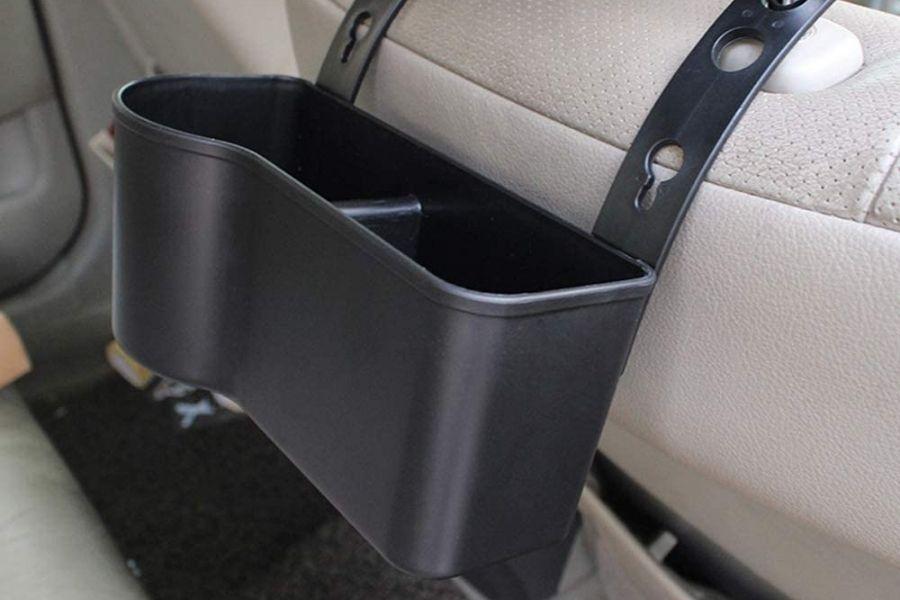 Even as simple as this can ease up eating inside a car
Considering the COVID-19 situation, most fast-food chains and restaurants temporarily don't allow dine-in customers as a way to curb the surge of the virus. That said, everyone is forced to eat in the car which can be inconvenient without a car food tray. Worse, they have to get home first which can make the food less warm. Buying a car food tray will help you adapt to the whole COVID-19 situation wherein you can eat your take-out or takeaway food while your car is safely parked in a parking lot.   
The accessory, however, is not ideal to be used while driving. This includes the car food trays for the front and rear passengers. It can also be considered as an obstruction to driving if you got the type that can be clipped on the center console. The bottomline is eating while driving is not the best of habits you should be doing.
And lastly, a car food tray is light, portable, and can be stored easily anywhere in the cabin. Plus, it is available on e-commerce platforms such as Lazada and Shopee so you don't have to go out of your way just to get one. With that being said, here are some of the products you might want to consider buying so you can be on the go always.
II. Car Food Tray products
1. Portable Car Table on Steering Wheelbase (Php 259)
This type of car food tray is perhaps the most common one in the market. It is simple yet functional which is ideal for people who are on the go. At the front, it comes with a place for a drink, snacks, and mobile phones. If you flip it, this type of car food tray can be used as a place where you can put your laptop and a pen.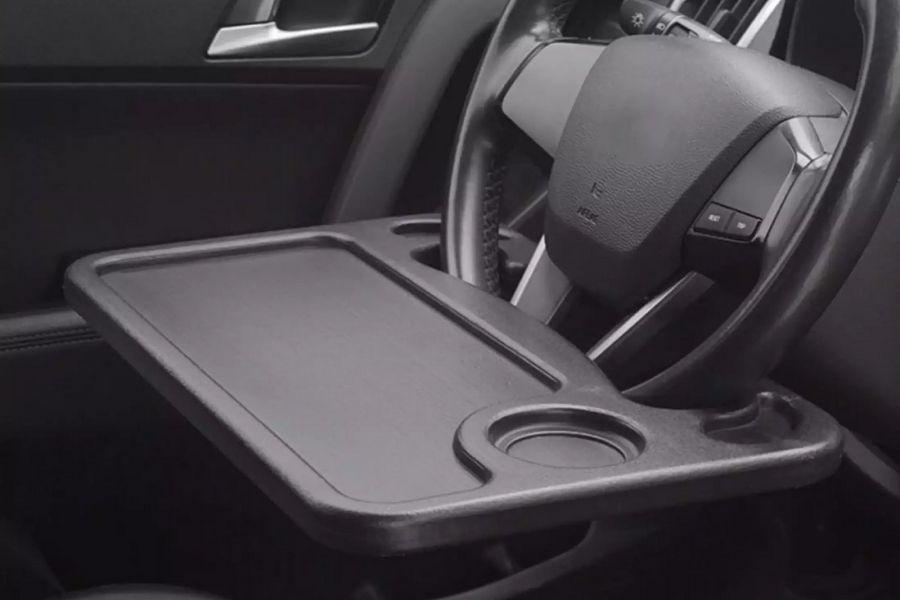 Buy now on Shopee Check on Lazada PH
As for installation, it is fairly easy. It doesn't have a strap, but it is designed to fit well in steering wheels so that it won't fall even you put a reasonable amount of weight. We recommend that you attach this car food tray on the part of the steering wheel where there is no spoke so you won't scratch it over time.
The only disadvantage of owning this car food tray is that it can only be used by the driver considering that it needs a steering wheel to latch on. This product is recommended for those who usually drive daily without passengers. If you use your car as a family vehicle, then the next car food tray might be the one for you.
2. Folding Car Food Tray (Php 265)
Dubbed as a multi-purpose travel dining tray, this product is more flexible as compared to the first one on this list. It has a slot for your phone and two cups which can help you save some money since you don't have to buy another one for the other rear passenger.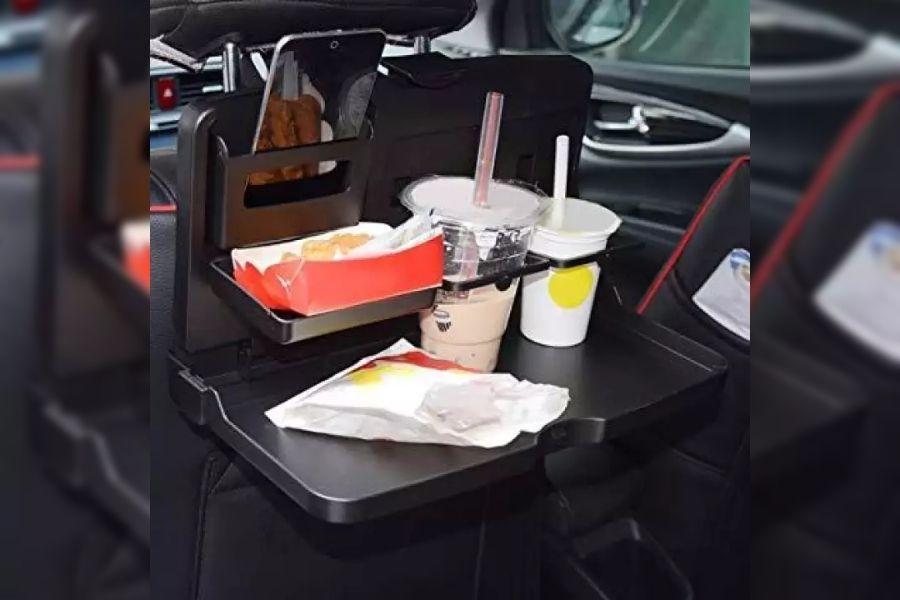 Check out on Lazada PH Shopee's offer
Once your rear passengers are done eating, then they can just fold it back to place to avoid hazards while you are driving. This, however, cannot be used for laptops unlike the first product. But consider that a lot of things can be done on the phone these days, you won't really need that kind of car food tray.
3. LIANGSI Adjustable Food Tray (Php 621)
Last up on the list is the LIANGSI Adjustable Food Tray. This comes with a clip so you can set it up in various areas of the car. It has a diameter of eight inches which should be enough for most meals including a drink. Plus, you get to share the food tray with the front passenger just in case he/she needs one.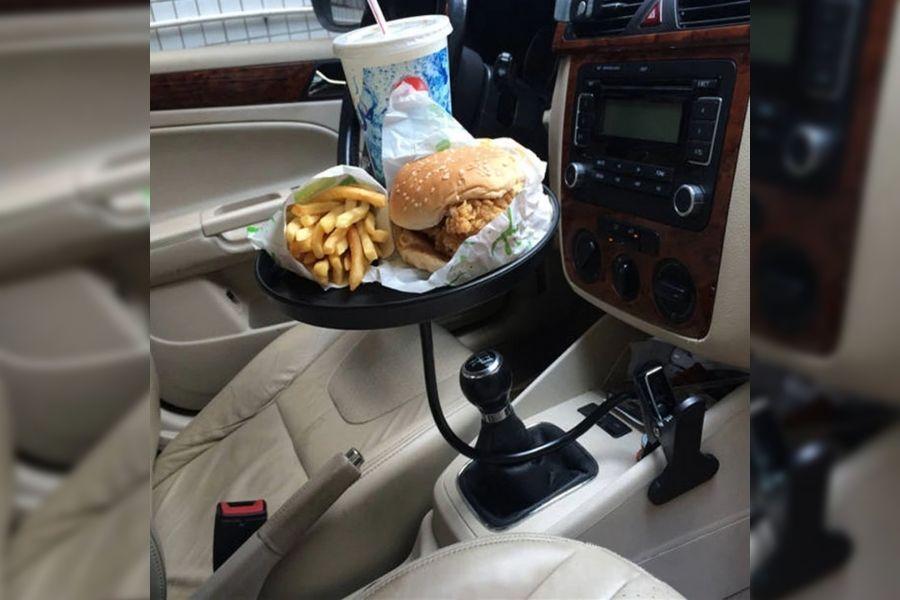 This type of car food tray is available in two colors, namely black and white. If you ask us, we would recommend that you get the black as the white option can be messy especially when dealing with food. It also doesn't have a cup holder so be extra careful not hitting the tray so your food won't spill in the cabin.
The only downside of this car food tray is that it is one of the most expensive products in the market. You can buy two or more of the products above for the price of the LIANGSI Adjustable Food Tray. Choose the one that best suits your daily driver needs.
Bonus
1. Car Trash Can Bin (Php 180)
Yes, technically this is not a car tray holder but this product can help you clean up after eating inside your car. For around Php 180 only, you now have a mini trash bin where you can put your wastes like junk foods, candy wraps, and tissue.
2. Car Headrest Organizer (Php 199)
This product doesn't offer the same surface area as the three said products above. However, you can still use this to store one cup and one small food to keep them organized. It can be finished in either beige or black. We recommend you opt for the one that best complements the theme of your car's cabin.
Visit Philkotse.com for more automotive news.


Rex Sanchez
Author