Traffic in Metro Manila has risen to monstrous proportions. Knowledge of usual blackholes might help drivers to manage better!
It is with certainty that there will be more improvements done on major roads in Manila, not counting the areas that are affected by the current MRT expansion. However, Manila driving hasn't improved a bit and coping means making adjustments that these traffic black holes will be more manageable! Driving smart and circumventing these places may be done as well.
Just remember that these places expected to get worse traffic in 2019; it won't get any better! Here are the places to note, but most are already in a bad state and can only get worse.
1. Commonwealth Avenue (Batasan, Mangahan along Commonwealth Avenue)
One of the busiest stretches of road that connects to Quezon City Circle, that terminates in Quirino Hi-way and road that lead to Bulacan. Traffic is bad on a regular day especially in the early mornings and when the late rush hour is in full swing. It is caused by the construction of the new MRT extension, that will lead to another station in along Quirino Hi-way that is yet to begin construction.
As of this writing; traffic in these areas is the pits, with more buses and FX vans, jeepneys plying these routes. The best way to avoid these areas when in full traffic swing.
>>> Read more: Top 5 most accident-prone roads and highways in Metro Manila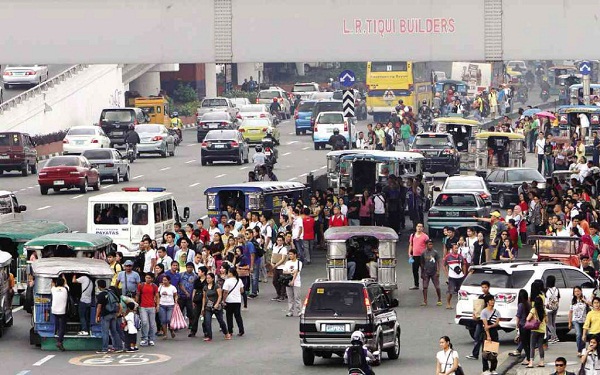 PUVs like buses, FX vans, and Jeepneys usually gathers in Commonwealth Avenue 
2. Mindanao Avenue
Another of the roads that run into Congressional roads, Quirino Hi-way; it begins at North Avenue and terminates at the NLEX Extension. As of now, the area is congested; with traffic during rush hours, and trucks use this route but cannot go beyond the Congressional road intersection.
The main problems are the trucks that pass through the area, especially before five in the late afternoon; when the truck ban starts. More and more cars pass here, going to Quirino and the Fairview area via Sauyo road. Sometimes, when many cars pass Sauyo road which causes traffic there. When construction for an MRT begins here, or with an increasing volume of everyday traffic that will not make it better.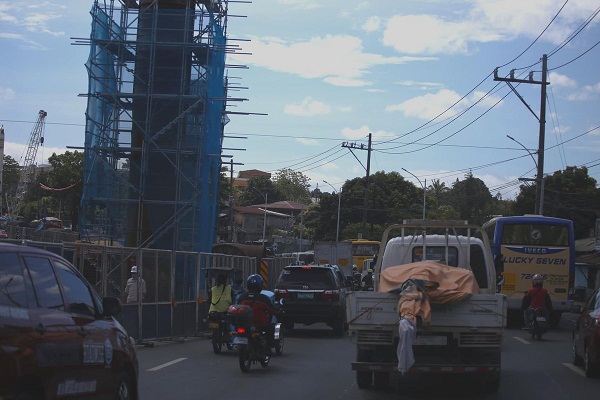 Construction for an MRT starts in Mindanao Avenue this 2019
3. Fairview/Regalado Area 
In this area; the MRT portion leading to the Bulacan area is yet to be completed. Take note, that Regalado Avenue is not accessible to heavy vehicle vehicles but only light vehicles. Heavy vehicles are routed through Commonwealth extension, near Jordan Plains.
This area can have heavy traffic especially those passing to exit at Commonwealth. There is a bit of traffic near SM Fairview, Ayala Terraces in the weekend with the MRT portion that is under construction there too. Expect heavy traffic and more as the year progresses.
4. Katipunan Avenue, Tandang Sora going to C-5
One of the most frequented streets because of schools in the area, and one of the main routes going to C-5 and Eastwood. As of now, passing rush the hour and when dropping off, pickup time at school are the main causes of traffic there.
There's a mall that draws a lot of people that causes traffic for those passing Katipunan Avenue. Development and traffic in the area; will not improve the traffic situation; except when passing through off-hours.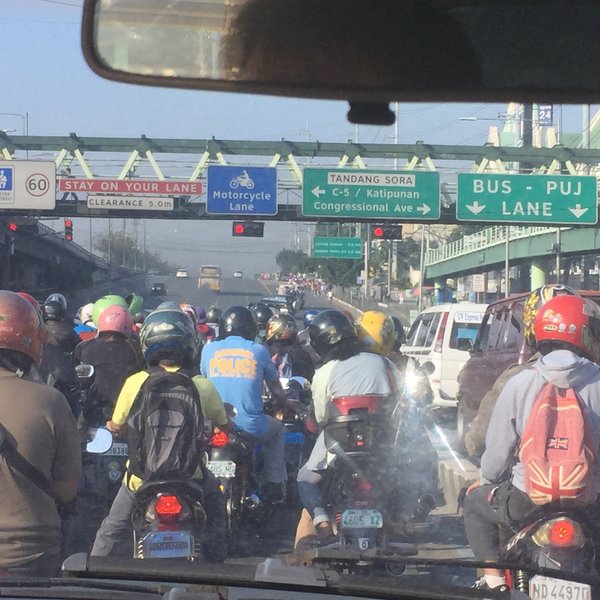 Katipunan Avenue is one of the main routes going to C-5 and Eastwood
5. Makati Business District
One of the busiest districts in the metro, where the wheelers, dealers, and workers make money. The proliferation of mall and commercial establishments will draw more people as well. Coding is in effect in this area; all day long. Most of the main roads are buzzing with traffic; especially Buendia, Ayala that both lead to EDSA.
Usually, the cars navigate the smaller streets; to get to the main roads here. This caused a high amount of traffic in the Philippines and especially those that lead to the malls! As more activity commences, expect more volume in Makati.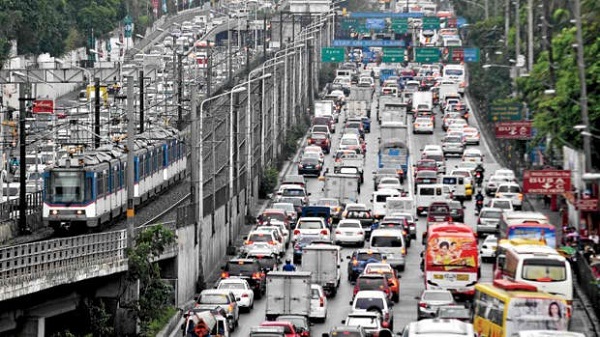 Makia is always one of the busiest districts in the Metro Manila
6. Bonifacio Global City
Here's another of the commercial establishments with residential areas included that are subject to traffic. One can pass BGC to access the road to Makati to avoid the long way. As more people come to shop and eat at the malls; with business establishments, as well that will be a cause for more traffic in 2019.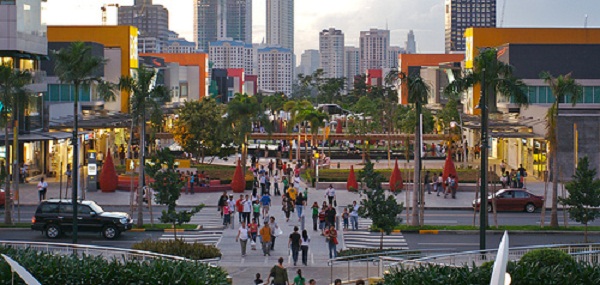 More and more people are coming to shop at Bonifacio Global City
7. Shaw Boulevard/ SM Megamall
Another of the busy adjuncts that connect to the Ortigas business area, commercial complexes that will have the highest volume of traffic when there are mall-wide sales and regular work days too. A way to cut down on traffic is not present, and there are simply many vehicles in this area.
8. Ortigas Avenue
This stretch of road will reach Pasig near C-5 intersection to the Greenhills shopping area. Much traffic passes through when going to Green meadows area, Robinsons mall, De La Salle and straight to San Juan area. A high volume of traffic during rush hour especially for those bringing and picking up students at La Salle.
It's one of the main routes from that area to Ortigas commercial complex; which means more traffic during holiday and certain dates too!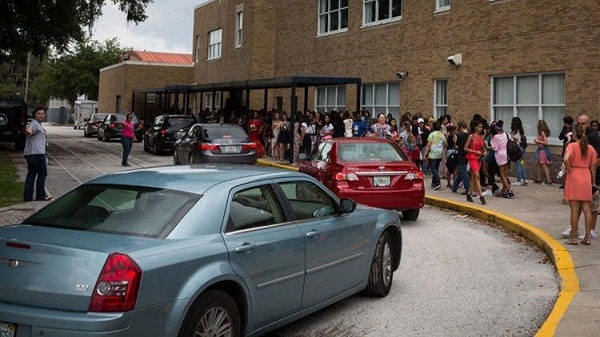 Bringing and picking students at La Salle causes a high volume of traffic during rush hour
9. Rockwell Bridge area (Estrella-Pantaleon)
The DPWH will start its closure on January 19 and be closed to traffic for nearly three years for reconstructions; with expected completion by 2021. This takes a large volume of traffic that will be rerouted to other alternate routes. This will add to more traffic by a large number of rerouted vehicles.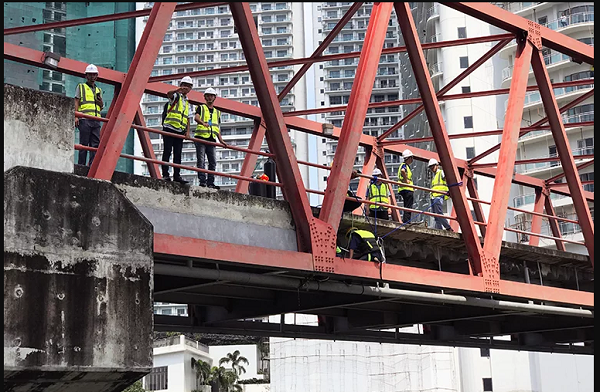 Rockwell Bridge be closed to traffic for nearly three years for reconstructions
10. Boni Avenue tunnel/ Pioneer Street U-turn
Many vehicles use this way to get into EDSA; at its peak, during rush hour there will be difficult due to the volume of traffic along EDSA.
Is there a light at the end of the tunnel? All these places expected to get worse traffic in 2019 and onwards, until a definite solution is formulated. Till then all anyone can do is grin and bear the consequences, and try to find a way to navigate away or adjust their schedules.
>>> See also: 


Norjan Ismail Abbas
Author