Toyota pulls out the beige 'Final Edition' FJ Cruiser
Toyota has just quietly let the FJ Cruiser go.
Over 11 years ago, the very well-known Japanese carmaker Toyota wowed the general motoring public by launching the FJ Cruiser. This unique SUV wasn't just another mid-sized off-roader from Toyota but one that embraced retro-inspired styling lifted straight from the early 1970 versions – albeit in stylish and modern appearance. And now, the Japanese firm will pull out the Final Edition variant of the FJ Cruiser.  
The last goodbye: Toyota FJ Cruiser final edition
No, you didn't misread the information. The move is aimed to commemorate the end of production of this quirky SUV. The Toyota FJ Cruiser Final Edition is unique due to its beige color scheme, which is seen immediately on the outside. And a high-gloss black coating is also added to some main places. The Final Edition is capped off with new side step boards and 20-inch aluminum wheels. The shade of beige with some black highlights truly breaks up the sea of brown and gives FJ Cruiser owner the look and feel of a contemporary vehicle.   
>>> Have a look at our list of top 5 most favorite Toyota cars in the Philippines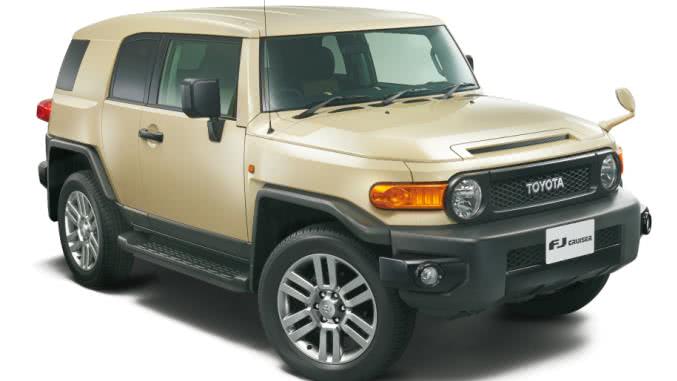 Toyota pulls out the beige 'Final Edition' FJ Cruiser
In case you're unaware, the Final Edition we're talking about here isn't the first final version of that popular nameplate SUV. Three years ago, the FJ Cruiser got the axe in USA. Now, it's doing so at its home market as well. It's quite sad for Japan to witness the swan song.
Time to go, we will miss it guys. So if an old Toyota FJ Cruiser has been put in your garage, you might want to think twice before throwing this classic away? 
>>> Click to keep updated with latest car news in the Philippines as well as around the world