It ditched all its rear seats and gained a massive cargo capacity.
In 2019, TMP held the global launch for the sixth-generation Toyota Hiace. The aforementioned next-gen Hiace is of course much larger, more stylish, and more premium than its predecessor.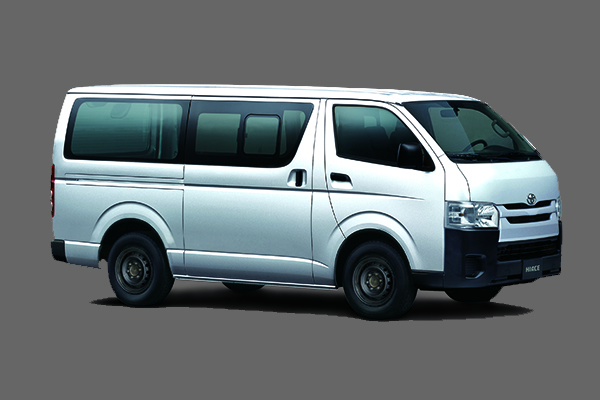 The Hiace Cargo looks like a normal fifth-gen Hiace on the outside
Now in 2020, the Toyota Hiace Philippines holds a massive 66% market share, and it is commonly seen serving as a reliable people mover for transport businesses, as a spacious family vehicle, and also as a public utility vehicle.
But what about logistics? Well in other markets around the world, a utility van segment of the Hiace exists, and it has been seeing great use. Recently, however, TMP has introduced a seat-less, cargo oriented variant of the Hiace, and it uses the previous fifth-generation H200 Hiace as its basis.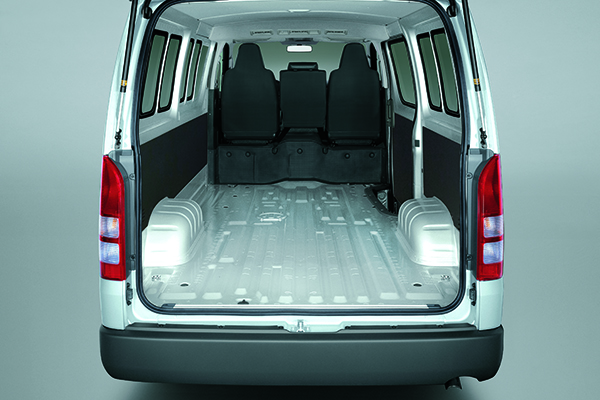 Apart from cargo, this might also be the best platform for a "stealth camper van" build available in the Philippines right now
>>> Latest update: 2021 Toyota Hiace: Expectations and what we know so far
Inside, the Hiace Cargo variant, as we've said before, lacks the 2nd, 3rd, and 4th rows, and it only has seats for the driver and two front passengers. The rest of the space is clear of any features making the said van ideal for carrying cargo. Note also that the Toyota Hiace has a very robust rigid axle/leaf spring rear suspension system, which makes it ideal for dealing with heavy loads.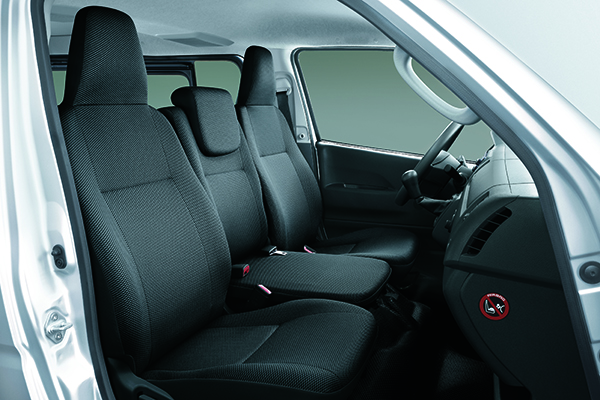 The front row can fit three abreast, and also, the only manual transmission is available for this variant of the Hiace
>>> Related: Which variant of the Toyota Hiace should you buy? [Philkotse Guide]
As said by Sherwin Chua Lim, the Toyota Motor Philippines' First Vice President for Vehicle Sales Operations;
"TMP, in pursuit of providing for the needs of the market, has introduced the Hiace Cargo to cater to customers who have requirements to transport load safely and securely. It is also timely as we are also able to cater to the needs of the market for goods transfer during this pandemic situation. The Philippines is the largest Hiace market outside Japan. We want to continue expanding our Hiace line-up for more versatile use."
The Hiace Cargo is priced at Php 1,101,000, which is around Php 300,000 less than what the pre-facelift Hiace Commuter costs, and around half a million less than the new Hiace Commuter Deluxe.
For more news on the latest car releases in the Philippines, keep reading here on Philkotse.com.
Know more about Toyota Hiace 2021

The Toyota Hiace is a familiar sight among Filipinos. It can be normally seen as a Public Utility Vehicle (PUV) that transports a huge number of passengers with ease. Also, the Hiace can be used to haul cargo thanks to its massive interior space.

Cesar G.B. Miguel
Author