The powertrain brings efficiency and a simplified operation.
For all its celebrated advantages, electric power still has its share of skeptics. Even as the world's automakers are finally shifting gears towards an all-electric future ahead, concerns such as cost, infrastructure, and long-term ownership remain contentious for those who are still on the fence about making the switch.
The 2021 Nissan X-Trail is unveiled at the 2021 Auto Shanghai 
Between conventional combustion engines and full-on electric vehicles, hybrids exist as a compromise. At the 2021 Shanghai Auto Show, Nissan demonstrated its continued commitment to the powertrain by lifting the sheets off its fourth-generation X-Trail compact crossover. Nissan's Common Module Family C (CMF-C) platform lives on in this latest iteration, having been in use on the Qashqai/Rogue Sport since 2013.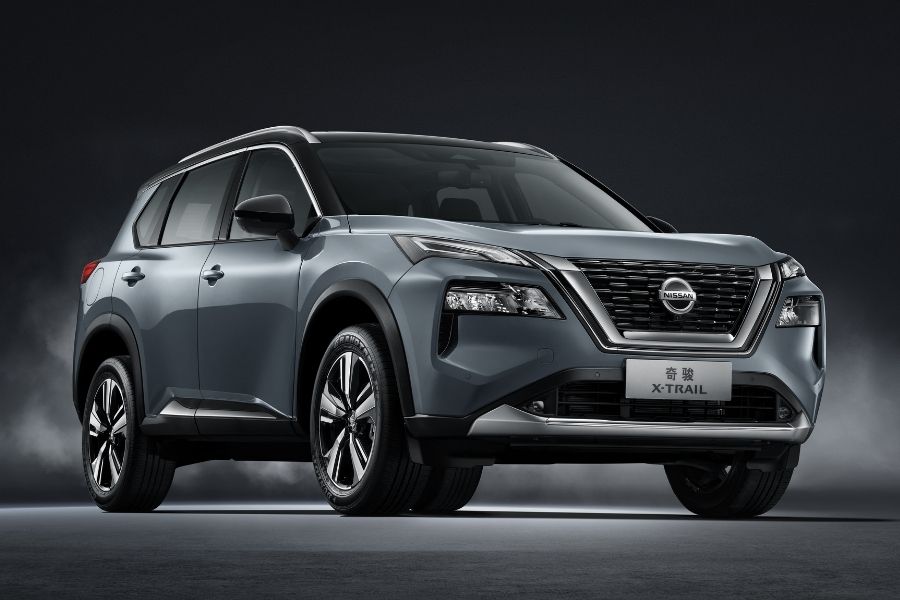 A blockier design and increased dimensions mark the new crossover
The latest crossover features Nissan's 3.0 design language, evident on the massive V-motion grille and two-tier exterior lighting. Sporting beefier proportions, the X-Trail retains the same three-row seating found on the outgoing model, and is expected to come with a plethora of onboard connectivity options as well as driver-assist technologies, notably the Nissan ProPilot semi-autonomous driving feature.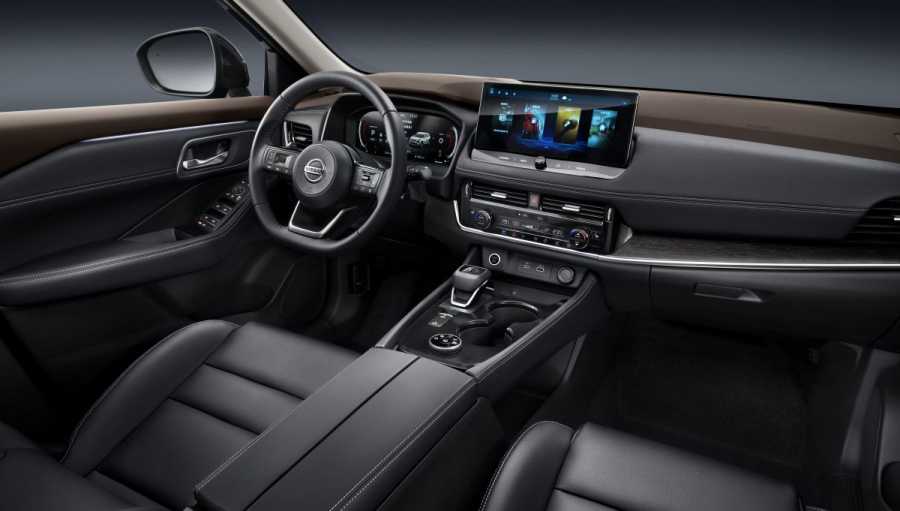 The new X-Trail is expected to be brimming with connectivity and safety tech
What should interest potential buyers the most, however, are the propulsion options. A VC-Turbo combustion engine kicking up 201 hp and 300 Nm of torque will be standard for the Chinese market by the second half of the year. European customers will have to wait until summer of 2022, but they get the more efficient e-Power hybrid version, comprising a 1.5L four-cylinder variable compression engine and a 188-hp electric motor that delivers 330 Nm of torque.
Nissan's e-Power tech is anything but new, making its debut in 2016 with the Note, six years after the LEAF was introduced as the company's first mass-produced EV. The powertrain is an example of a series hybrid setup, where the onboard combustion engine serves only to charge the battery that powers the electric motor, which is what spins the drive wheels. This eliminates the need for external charging as it makes the powertrain somewhat self-sustaining, while also addressing the issue of available infrastructure.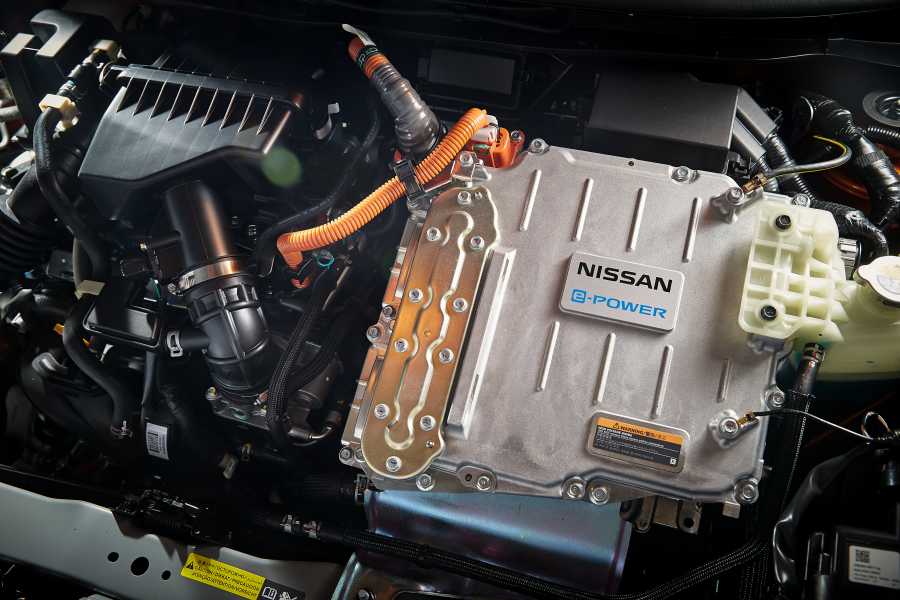 Nissan had previously hinted at using e-Power tech for its trucks and SUVs
As the engine isn't connected to the wheels, vehicle speed has no effect whatsoever on its efficiency. A typical combustion engine alternates between idling and brief moments of acceleration from a standstill during stop-and-go traffic, and this fluctuating performance isn't doing fuel consumption and engine life any favors.
Under e-Power, the engine is free to constantly run at its most efficient speed (typically between 2,000 and 3,500 RPM), even while the vehicle is parked or queueing up at the drive-thru. Of course, emissions are still a natural consequence of the combustion process, but the increased engine efficiency ensures that these are at levels lower than what you get with a conventional powertrain.
Nissan reports that its next-generation e-Power update is now capable of achieving 50 percent thermal efficiency, surpassing the 40 percent average figure of standard combustion engines.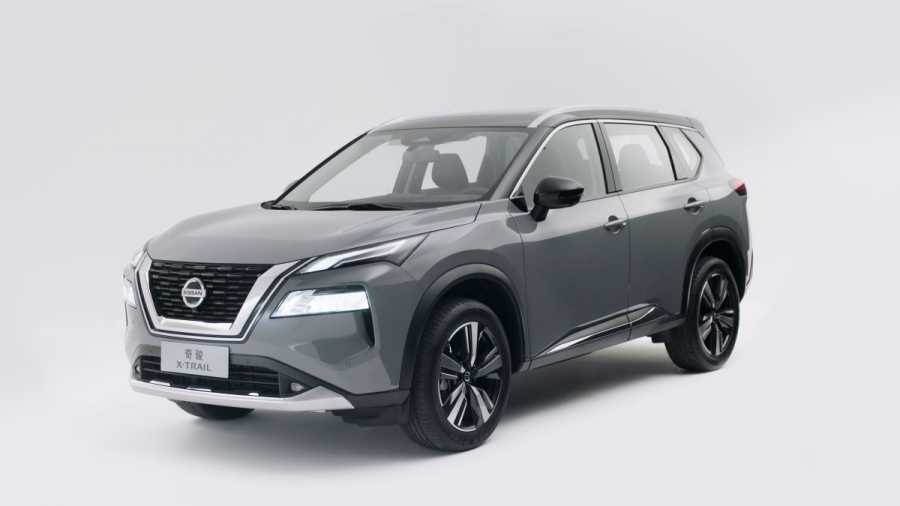 Will the new Nissan X-Trail be an interesting proposition for Filipino customers? 
Purists will likely scoff at the one-pedal operation that's common to Nissan vehicles equipped with e-Power, but on a vehicle as large as the new X-Trail, this becomes a matter of necessity as much as convenience. Press the pedal to accelerate, ease your foot off to brake. Used correctly, the simplified approach does away with the confusion that multiple pedals tend to cause, especially with older as well as less-experienced drivers. This can help prevent pedal misapplication and dispel the notion of a vehicle suddenly accelerating even with no driver intent.    

The e-Power tech making its way to the newest X-Trail reflects Nissan's confidence in the powertrain's output, while paving the way for customers to eventually transition to EVs in the future. If there was a chance that the 2021 Nissan X-Trail will arrive here, would you take it?   
Catch more updates on the latest releases at Philkotse.com.
Know more about Nissan X-Trail

The new Nissan X-Trail is a stunning and bold crossover vehicle built for any adventure. It is armed with a refreshed exterior and interior that fans and new followers will surely love. It also now comes with a safety suite package to provide an efficient riding experience. Whether you use it daily going to work or a long drive in rural places, this sporty automobile will truly perform. Locally, the available variants are the Nissan X-Trail 2.0 4x2 CVT and the Nissan X-Trail 2.5 4x4 CVT. It comes in Pearl White, Diamond Black, and Gun Metallic. To elevate its irresistible presence on the road, the colors Marine Blue and Premium Corona Orange are also offered.

Joseph Paolo Estabillo
Author