E-Power might be an alternative for diesel in Nissan pickups and big SUVs.
Although today, the concept of electric vehicles is not strange to us at all, an idea of an all-electric pickup truck or full-size SUV is still a vague thing.
According to the latest car news, Nissan has revealed that it will consider making a hybrid engine, not a full electric power, for these types of cars. Explaining that, Mr. Hideyuki Sakamoto, Nissan's Senior Vice President of Research and Development said that equipping a pickup or a large SUV with an all-electric powertrain would be impossible but he expressed a strong belief in finding out a positive solution to make these large vehicles more eco-friendly, and he mentioned hybrid power.
Nissan has revealed that it will consider making a hybrid engine for its pickups and large SUVs
Then he made a special remark on the unique hybrid powertrain of Nissan - e-Power, which operates oppositely to normal hybrid engines. While conventional hybrids use the electric engine to add to the gas engine, the Nissan e-Power, in contrast, takes the gas engine to fully charge the electric motor.
>>> Related post: Nissan Serena e-Power unveiled at 2017 Tokyo Motor Show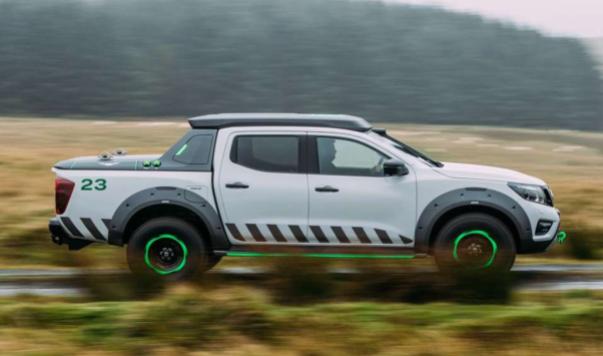 Nissan think that e-Power is a better solution for pickups and large SUVs
Sakamoto thinks that this is a better solution for Nissan pickups and large SUVs because a pure-electric power system might fail to carry heavy loads or transport many passengers. With an internal combustion engine, e-Power can even transcend the limitations of full-electric engines, as claimed by the executive.
Even though this has not been the final decision of the Japanese carmaker yet, it shows a great ambition of Nissan to expand its network of hybrid and electric vehicles.
>>> Click to keep updated with more leading-edge tech trends