The Suzuki Swift 2018 is always fun, affordable, simple, modestly quick subcompact hatch.
Deciding on the best Japanese city hatches and subcompact sedans is no simple task. It just so occurs that Japan has perfected and appreciated the art of small things. If you want to purchase a stand-out in the sea of such Japan-manufactured warm hatches, the Suzuki Swift 2018 might be definitely worth considering. 
>>> Suzuki Swift Sport 2018 Review: Specs, Performance, Interior, Exterior, Release date & Prices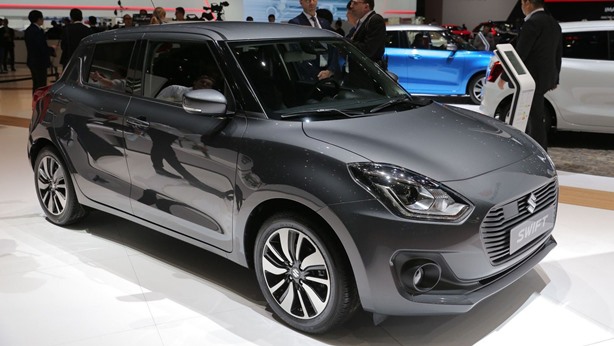 New 2018 Suzuki Swift Sport: lighter and more potent 
Last month, Suzuki teased folks with bits about the forthcoming Suzuki Swift 2018. The time has come to completely unveil this small-yet-cool hatchback, which happened at the ongoing 2017 Frankfurt International Motor Show. 
First off, the all-new Suzuki Swift is said to be lighter than before, weighing just 970kg, down 80kg from the last Swift Sport.
2018 Suzuki Swift Sport video debut
Powering the outgoing model is the new 'Boosterjet' 1.4-liter turbo engine that churns out 136hp and 229Nm of torque – some 69Nm more powerful than its previous model. Top speed and acceleration have yet to be revealed. But even so, according to sources, the Suzuki Swift 2018 is said to provide a greater driving experience both on the straights and through the corners.   
>>> Related: SUZUKI EVERY 2018 FOR SALE
This refreshed model of Suzuki's hatchbacks of yore is equipped with 17-inch wheels. 
Despite its sportier vibe, the Suzuki Swift 2018 will keep a brilliantly approachable balance from the model it replaces. The new safety features are seriously mature. These features are either standard or extra options, including a driver drowsiness alert, lane departure warning assist, adaptive cruise control, and anti-crash braking.  
If you like compact Suzuki cars without paying for a brand new vehicle, you can also take a look at the used Suzuki Baleno for sale.
>>> See related posts: 3-star safety rating from Euro NCAP for 2017 Suzuki Swift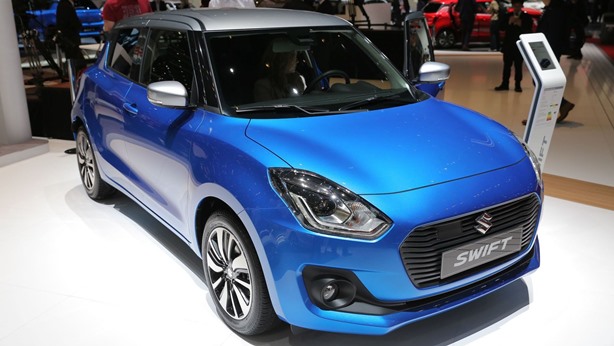 The all-new Suzuki Swift is said to be lighter than before, weighing just 970kg