In a not so surprising move, Mitsubishi unveils it refreshed take on the best selling mini subcompact. Does it have what it takes to earn your hard-earned cash? We certainly think so.
The Mitsubishi Mirage and the Mirage G4 make an interesting dynamic duo for the Diamond Star brand. Since their local introduction back in 2013, despite sporting all-plastic interiors and a largely negative reception when it comes to driving dynamics and relative looks, they have almost single-handedly saved Mitsubishi from the doldrums of obscurity.
New Mitsubishi Mirage 2020
>>> Latest update: 2021 Mitsubishi Mirage: Expectations and what we know so far
No one can deny the absolute value and bang-for-the-buck that the hatchback and sedan offered, and with the CVT, both offered unparalleled fuel economy. If you wanted a car that can get you from point A to point B, the Mirage and Mirage G4 tandem were your go-to cars, with the sales figures to prove it. We absolutely fell in love.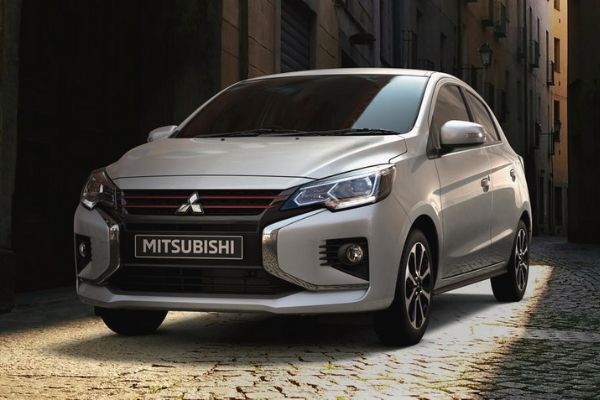 The 2020 Mitsubishi Mirage now features the Dynamic Shield design
The Mirage hatchback especially has since experienced a mid-cycle refresh a few years back. But with its stablemates, the Mitsubishi Montero Sport, Xpander, and Strada now adopting the Dynamic Shield design, it was only a matter of time before the Mitsubishi Mirage line also featured the signature fascia, and it looks absolutely gorgeous!
I had to admit that I didn't initially like what the teasers or the leaked photos showed; looking at it now however, I really want one! I've always found the previous look to be odd-looking with those bug eyes and egg-shaped countenance, but just like a college graduate who's finally earned a Bachelor's degree, the Mitsubishi Mirage G4 2020 and its brother have a renewed swagger and corporate look that screams, "Look at me now!"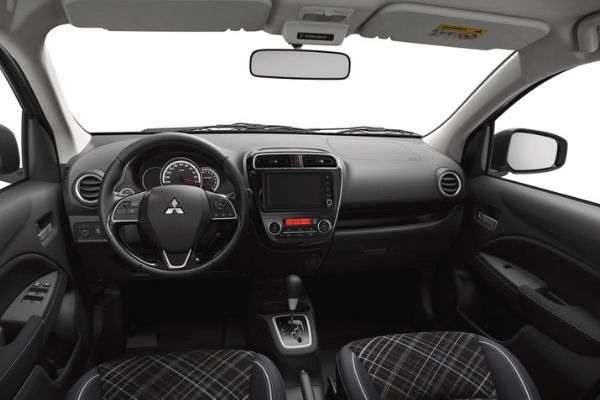 The 2020 Mirage interior has been likewise refreshed, now featuring beautiful plaid seats
The Dynamic Shield design brings a more angular front end, featuring thinner and more sweeping headlamps; gone are the googly-eyed, bulbous headlamps of old. It just looks more modern and refined, and can finally compete with local offerings such as the Toyota Wigo, Kia Picanto, and Suzuki Celerio.
Even the rear end gets the chiseled treatment, and I'd even go so far as to say that it looks sportier now. It still retains its 90s-inspired door handles, which is my only real gripe with the design, but I really can't complain. It also sports redesigned 15-inch wheels that give it a more planted stance, as well as a rear spoiler for the hatchback and a ducktail spoiler for the sedan.
>>> Read more about Mitsubishi Mirage hatchback 2020 review.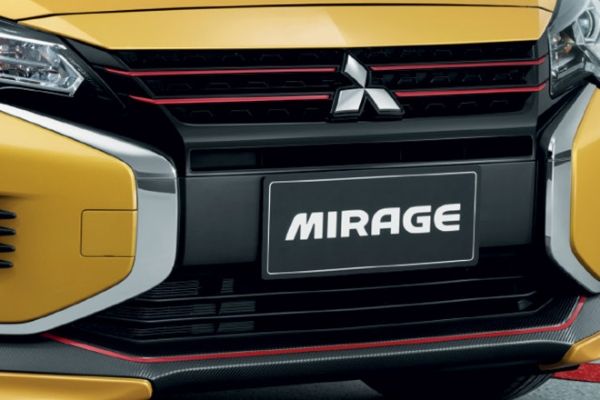 The Dynamic Shield design really does the 2020 Mitsubishi Mirage
Inside the Mitsubishi Mirage 2020 and Mirage G4 are a few updated bits and pieces, such as a touchscreen infotainment system that now supports Apple CarPlay, as well as automatic climate control.
The seats have also been refreshed, featuring a plaid cloth pattern reminiscent of the VW Golf GTi, which I truly adore! The same 1.2L 3A92 DOHC 3-cylinder MIVEC engine powers the 2020 Mirage and Mirage G4, still making 77 horsepower at 6000 RPM and 100 Nm of torque at 4000 RPM.
Transmission options remain a toss-up between Mitsubishi's F5MDB 5-speed manual transmission and a Jatco-made JF015E CVT unit. Jatco is a leading supplier of automatic transmissions, making gearboxes for a variety of manufacturers such as Mitsubishi, Suzuki, and its parent company Nissan. 
>>> Check out: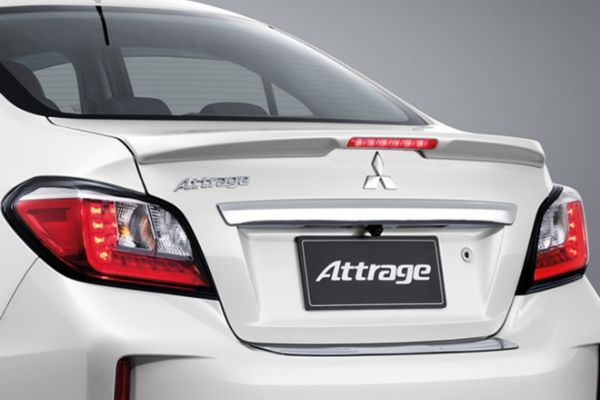 The 2020 Mirage G4 features a more sculpted rear with a ducktail spoiler
Mitsubishi Motors Philippines has yet to announce an official release date, but odds are it will surely come next year, so better save up for it; I know I will.
Keep up with the latest news, reviews, and insights on local motoring with Philkotse.com!

Know more about Mitsubishi Mirage 2023

Mitsubishi Motors Philippines is fielding the Mirage in the subcompact hatchback category. From the original lineup of four variants across two trim levels, the Mirage currently has a single GLX trim, available with either a 5-speed manual gearbox or a continuously variable transmission. Both route power to the front wheels from a 1.2-liter 3A92 3-cylinder gasoline engine with MIVEC technology.
The Mirage measures 3,795mm long, 1,665mm wide, and 1,500mm high, on a wheelbase of 2,450mm. Mitsubishi Mirage prices in the Philippines range between Php 704,000 and Php 765,00. Customers can avail of the GLX manual variant for as low as Php 8,485 with a 50-percent downpayment and 60-month loan contract. Among the Mirage's competitors are the Toyota Wigo, Honda Brio, Suzuki Swift, Suzuki Celerio, Kia Picanto, and the Chevrolet Spark.


Roy Robles
Author