Can't wait to welcome the new Honda CR-V Touring Diesel 9AT!
At first glance, all three limited-edition models look a lot more stylish and dynamic thanks to impressive updates made to the exterior. According to the carmaker, it is the dynamic style of the local customers that has prompted Honda Philippines to bring up these limited-edition versions of the diesel CR-V, RS Turbo CVT Civic and 1.5 CVT Mobilio to the domestic market.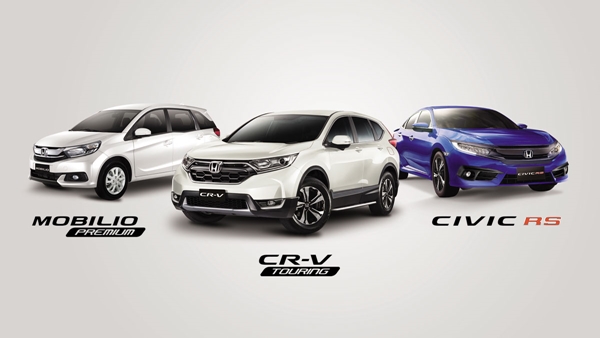 Philippines auto market welcomes the launches of three limited edition models of CR-V, Civic and Mobilio
1. Honda CR-V Touring Diesel 9AT
As the first diesel offering in its Philippine lineup, the newly-added 7-seater CR-V has enjoyed spectacular success since its launch in August 2017 with an impressive number of more than 5,600 units sold in our country as per last September. In order to mark this milestone, the Japanese carmaker has decided to introduce to local car enthusiasts a special limited edition of the current Honda CR-V.
The special variant called Honda CR-V Touring Diesel 9AT can be distinguished from the other models in the range by a number of new equipment including the exhaust pipe finisher, rear bumper protector, running board and a fresh front grille, not to mention an additional emblem entitled "Touring Edition".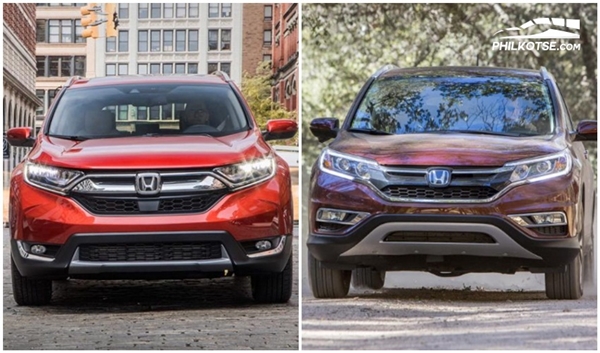 5th-generation CR-V vs 4th-generation CR-V
The limited edition CR-V can be had at P1,738,000 and come available with 3 color options which are Dark Olive Metallic, White Orchid Pearl and Modern Steel Metallic. All Honda Philippines dealerships will have it available for sale beginning in November.
2. Honda Civic RS Turbo CVT in Brilliant Sporty Blue
Having always been the top-selling model of Honda in the local motoring market, the Civic can now get even higher level of desirability thanks to the arrival of the limited edition variant in Brilliant Sporty Blue color. This special edition is made exclusive to the Honda Civic RS Turbo CVT version and will be available with 30 units at select dealerships only.
According to the latest Honda Civic PH price list, a Civic RS Turbo CVT Limited Edition can be yours at a SRP of P1,576,000. Early reservation (from today) can save customers a good P30,000.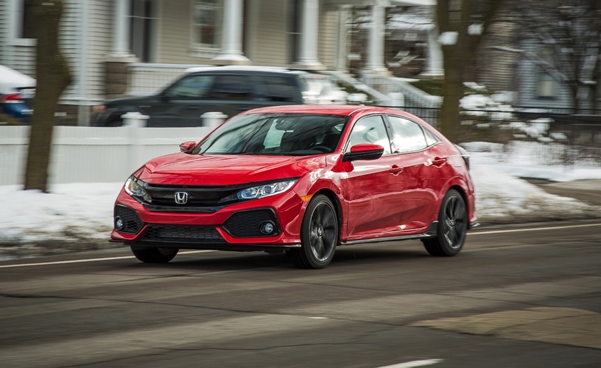 The 10th-iteration Civic has always been the top-selling model of Honda in the local motoring market
3. Honda Mobilio 1.5 Premium CVT
A limited number of 100 new Honda Mobilio units are now available for booking at a SRP of P968,000. The newly-launched edition known as  Honda Mobilio 1.5 Premium CVT comes exclusively in White Orchid Pearl with a number of fresh equipment which is comprised of a "Premium Edition" emblem, exhaust pipe finisher and sharks-fin antenna.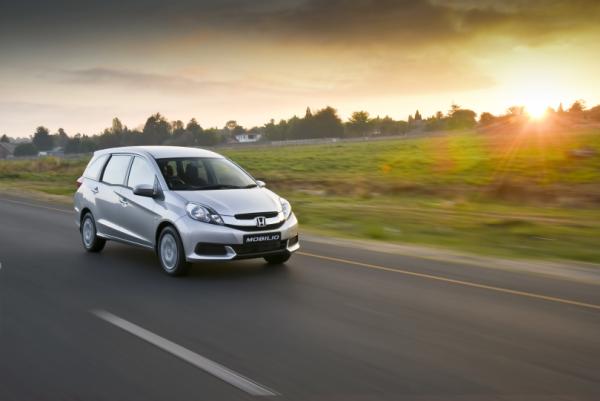 The Honda Mobilio is one of the most sought-after 7-seats for Filipino families
In order to keep up with the latest pricing of new Honda models and variants in the local line-up, make sure to follow our Honda Philippines price list page.