Jeep PH has unveiled Jeep Wrangler Rubicon 2019, price starts at 3.99M Php
Jeep releases the Jeep Wrangler Rubicon 2019 for the Philippine market. Check out its Specs, Prices, Photos & more!
After releasing the Jeep Wrangler 2019 here in the Philippines, the Auto Nation Group, Jeep's distributor here in the country releases the Jeep Wrangler Rubicon which is the top of the line, off-road ready trim of the famous vehicle.
The Jeep Wrangler Rubicon 2019 was announced and unveiled to the general public at the 2019 Manila International Auto show which was attended by numerous ANG executives namely; Isaac Yeo, ANC's country head of the Philippines, Mike Tsesmelis, the managing director for the Asia Pacific Region, ANG president Felix Ang, and many others.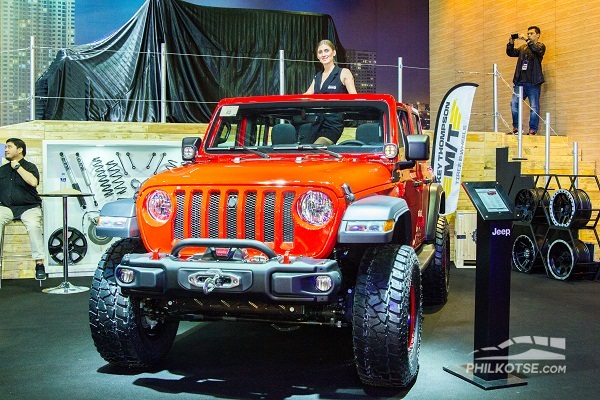 The all-new Jeep Wrangler Rubicon 2019 showcased at MIAS 
1. Jeep Wrangler Rubicon 2019: Exterior
Like the normal Jeep Wrangler, the new Jeep Wrangler Rubicon has a lot of updates and upgrades than its predecessors. For one thing, the front overall is now more angular and tough looking with its new grille whose slots are not only spaced further from each other but now also looks more angular.
The new Wrangler Rubicon also comes with a set of new lights and a sportier looking windshield, skid plates and tow hooks on both front and year. What's also revamped is the rugged yet definitely stylish looking 17-inch alloy wheels which comes with a set of rugged all-terrain tires.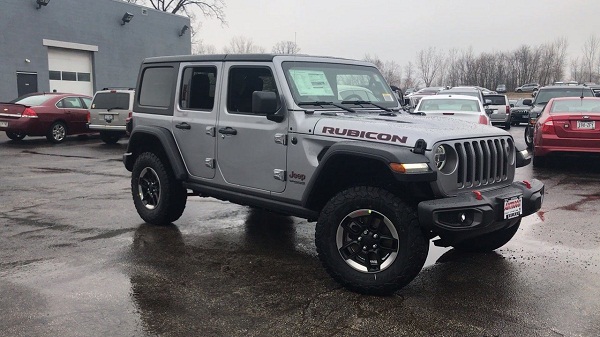 Jeep Wrangler Rubicon 2019 comes with a set of new lights and sportier windshield
As one would expect from the Rubicon is the RockTrac 4x4 system and the Tru-Lok locking differentials which are both what makes the Wrangler Rubicon a "Trail-Rated" vehicle.
Jeep enthusiasts will also be glad to see that Jeep has also made extensive revisions on the vehicle like its utilization of lighter materials like high-strength steel for the body frame and aluminum for the hood, the tailgate, doors, and windshield frame.
Due to this, the new Wrangler Rubicon has indeed shed some 90 kilograms in weight all the while still retaining the rigidity and toughness that the Wrangler is known for.
2. Jeep Wrangler Rubicon 2019: Interior
Inside, the Jeep Wrangler Rubicon, despite being a capable off-road vehicle, will spoil its occupants with a modern, comfortable and luxurious interior. Despite being rough and tough outside, one can find that the materials used for the dash, interior door panels, the seats, and the steering wheel are soft to the touch and are of high-quality workmanship and materials.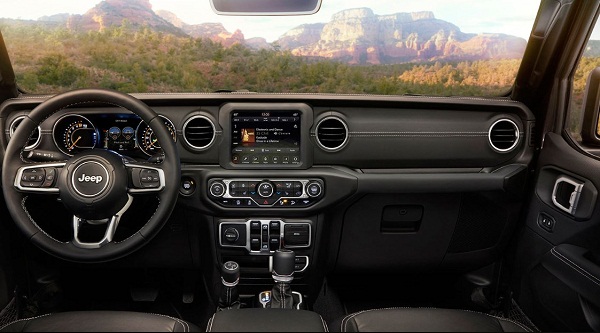 The all-new Wrangler is fully equipped with modern comfort features
Like many modern vehicles, the Jeep's interior comes fully equipped with amenities one would expect from a top of the line modern vehicle like touchscreen multimedia display with Android Auto and Apple CarPlay, a start-stop button, navigation, Bluetooth connectivity, aux and USB ports and of course AM/FM radio.
There's enough storage space inside too which are provided by a small glove box on the passenger side and two cup holders. The bare dash in front of the passenger also has enough space for aftermarket upgrades like vhf radio, a must have for full-on off-roaders.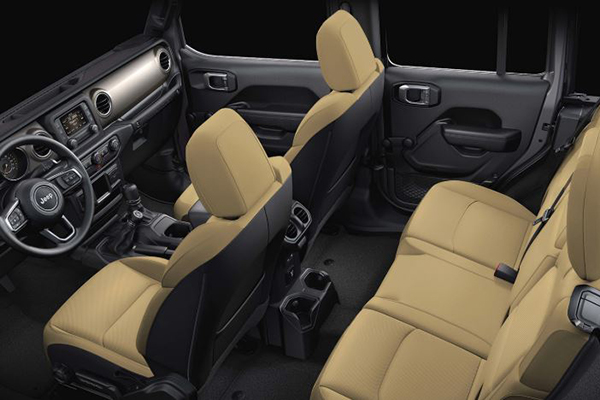 Off-road capable yet very comfortable
3. Jeep Wrangler Rubicon 2019: Engine
According to the latest car news, 2019 Jeep Wrangler Rubicon will come with two engine options; a turbocharged inline-4 which can make up to 264 hp while the larger displacement V6 3.6 liter Pentastar makes about 286 horsepower. Strangely enough, the 2.0-liter engine makes more torque at about 400 nm while the v6 makes 353 nm.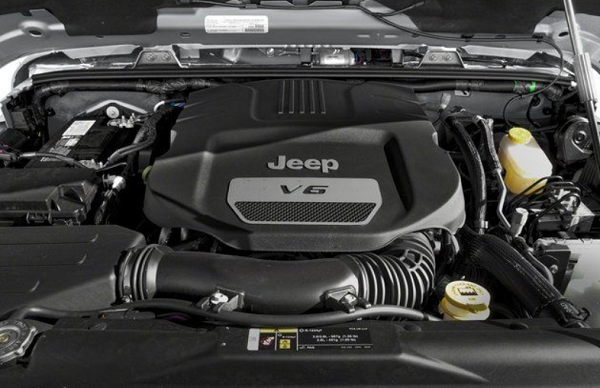 Jeep Wrangler Rubicon is armed with two engine options: V4 or V6
This might be negligible to some, but other people who really need every ounce of torque from their vehicles might want to opt for the 2.0 liter which probably might also be more economical too.
4. Jeep Wrangler Rubicon 2019: Price
The 2019 Jeep Wrangler Rubicon is priced as follows:
Variant

Price (Php)

Jeep Wrangler Rubicon

3.6-liter V6 four-door

Jeep Wrangler Rubicon

2.0-liter turbo four-door

Jeep Wrangler Rubicon 

3.6-liter V6 two-door

Jeep Wrangler Rubicon  

2.0-liter turbo two-door
Monthly-updated price list of all Jeep models in the Philippines
Author
Cesar learned how to drive a car years before he got his license. Today, he's still looking for that perfect '90s Japanese coupe to drive into the sunset while listening to Crazy Little Love by Nuage. Also has a thing for badass off-road vehicles and weird engine swaps.