The returning nameplate is back for its 50th birthday.
After teasing the return of the iconic Countach, Automobili Lamborghini has finally revealed the new version of its iconic car. The Lamborghini Countach LPI 800-4 is developed to pay homage to the legendary design of the RWD mid-engine sports car, while incorporating contemporary styling of the 21st century.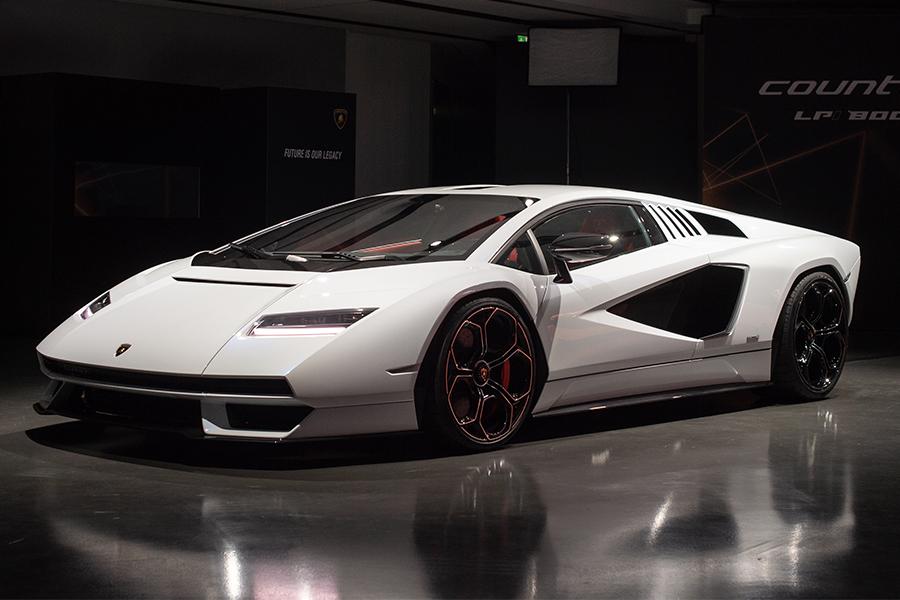 Lamborghini Countach LPI 800-4
As a little recap, the Lamborghini Countach was first unveiled at the 1971 Geneva Motor Show as a 2-door V12 sports car. It was later discontinued in 1990 with a total of 1,983 units produced. Now, the Italian automaker bringing it back to life with 112 units only as part of the model's 50th anniversary.
"One of the most important automotive icons, the Countach not only embodies the design and engineering tenet of Lamborghini but represent our philosophy of reinventing boundaries, achieving the unexpected and extraordinary and, most importantly, being the 'stuff of dreams'," said Automobili Lamborghini President and CEO Stephan Winkelmann.
Exterior
The new design of the Lamborghini Countach LPI 800-4 shares a bit of similarity to the first and iconic model. However, the new Countach bears slight styling changes that make it look like the current Lamborghini models such as the Huracan and Aventador.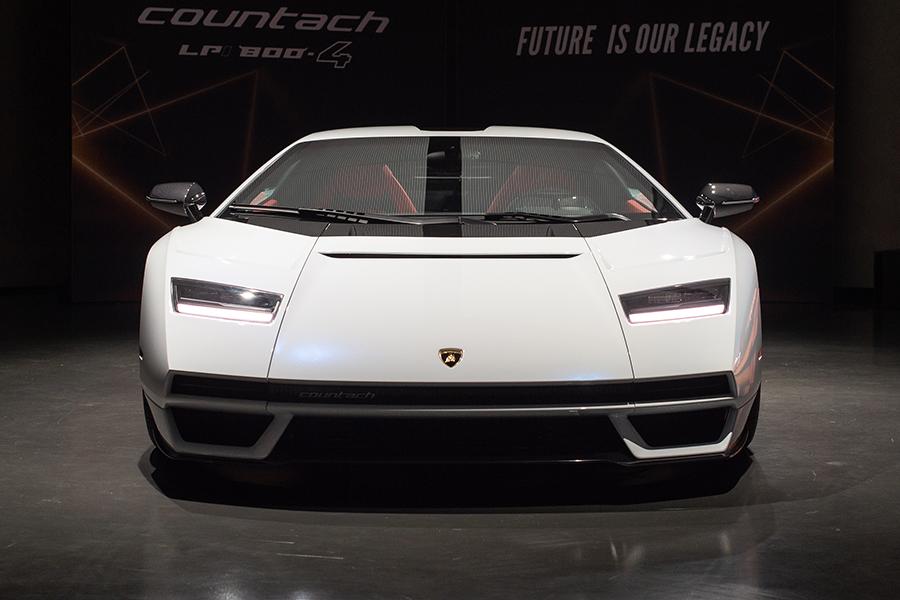 A 21st-century model that pays homage to the original version
Other original exterior styling details that have been slightly revamped to make it look more of a 21st-century supercar include the flat front-end design, air scoops located behind the door windows, rectangle-looking headlamp housings, three-unit rear light clusters with a 'hexagonita' shape, and quad exhaust tailpipes.
As for dimensions, the new model is larger than the previous one. It comes with a measurement that spans 4,870 mm in length, 2,099 mm in width, and 1,139 mm in height, with a wheelbase of 2,700 mm.
Interior
Inside, the interior gets a red and black leather heritage theme. It takes design cues from the original Countach while showcasing how the cabin of a modern supercar should look like.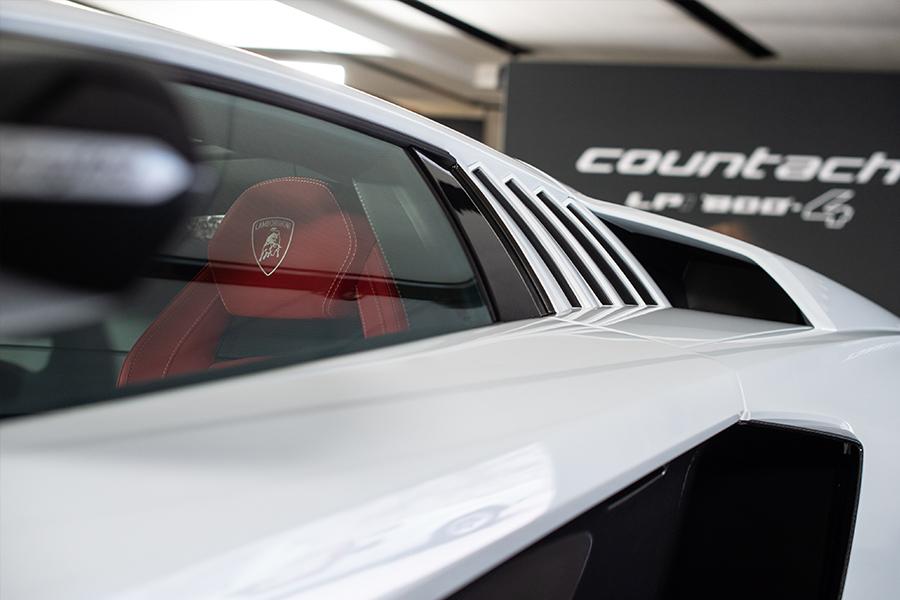 A familiar yet new sight among Countach fans
The Italian automaker made the interior available in four configurations, which can either come in unicolor or bicolor. Privileged owners are also enabled to request a dedicated color selection for the moquette carpets with five colors including the ceiling and stitching.
Tech and Safety
An 8.4-inch HDMI center touchscreen unique to the returning Countach is integrated into the center console which supports Apple CarPlay. Moreover, the infotainment screen is installed with a unique button called 'Stile' (design) that explains the Countach design philosophy.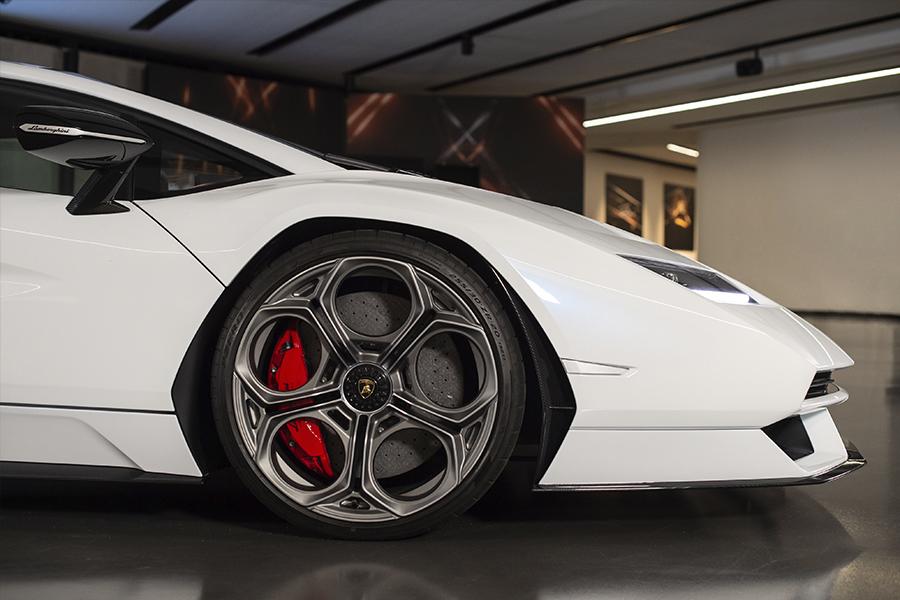 New Pirelli P Zero Corsa wheels
As for safety, it is equipped with an electronic stability program (ESP) that includes an anti-lock braking system (ABS) and a traction control system (TCS). The settings of the said features will vary depending on the chosen drive mode.
Engine
Under the hood, the Lamborghini Countach LPI 800-4 is powered by a 6.5-liter V12 engine that delivers 770 hp and 720 Nm of torque. Power is sent to four wheels with its 4WD with Haldex Generation IV through a 7-speed automatic transmission Independent Shift Rod (ISR).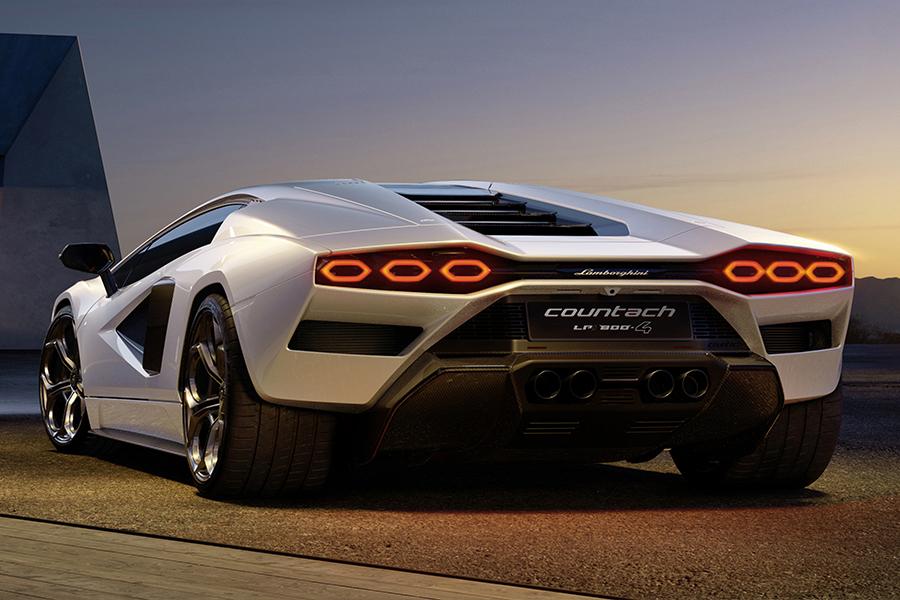 The ultimate Lamborghini sports car
Thanks to the addition of a 48-volt e-motor, the powertrain is boosted by 32 hp that enhances its performance, totaling a combined output of 803 hp. Overall, the Countach Hybrid has a top speed of 355 km/h and a zero to 100 km/h acceleration time of 2.8 seconds.
Price
Automobili Lamborghini did not disclose the official pricing of the new Lamborghini Countach. But as said earlier, only 112 units will be available in the first quarter of 2022. It aims to drive a piece of automotive history that is reimagined for the future.
Visit Philkotse.com for more automotive news.
Know more about Lamborghini

Automobili Lamborghini S.p.A. or simply Lamborghini is an Italian luxury sports carmaker currently owned by the Volkswagen Group through Audi. Its visionary founder, Ferrucio Lamborghini initially opened a business assembling automobiles that are used for farming from military vehicles in 1946. His company was a success producing tractors fitted with two to four-cylinder diesel engines. In 1954, a motor engine with direct injection was added in their lineup. In the 1960s, his venture was one of the biggest manufacturers of agricultural machinery producing 400 vehicles monthly.

Rex Sanchez
Author
Recent posts