It's made up to 400,000 pieces. 
While Lamborghini's car models are considered as "toys for the big boys," the Italian car company is also known for dabbling with actual toys. Like most of its products though, these ones are particularly awesome.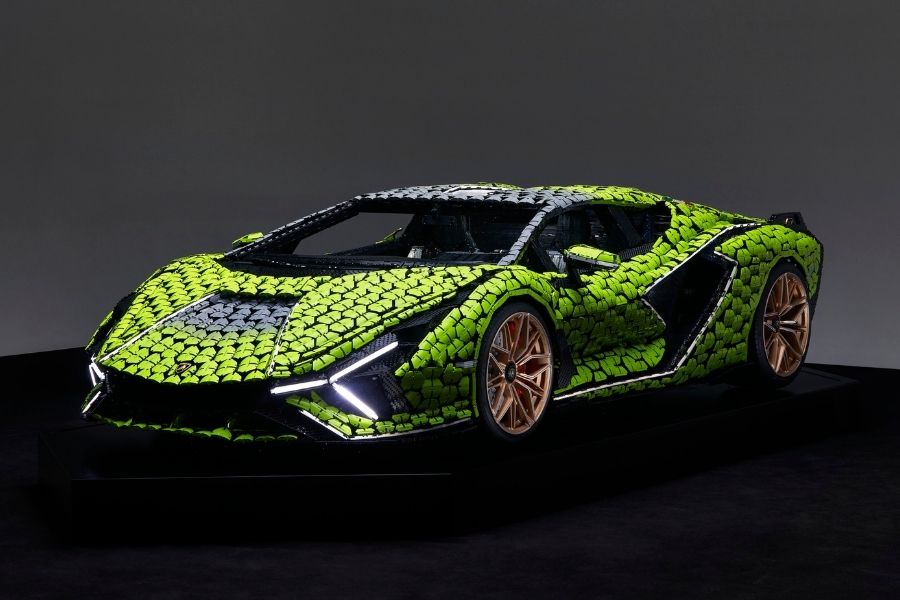 The 1:1 Lamborghini Sian FKP 37 Lego Technic model  
One such example is the very detailed, 1:8 scale Lego Technic Lamborghini Sian FKP 37 that we talked about last year. Now, the company has once again collaborated with Lego to make an uber-cool life-size version of the said car. As such, every single detail from the Sian's epsilon lights, even its interior, was painstakingly recreated using 400,000 Lego Technic elements.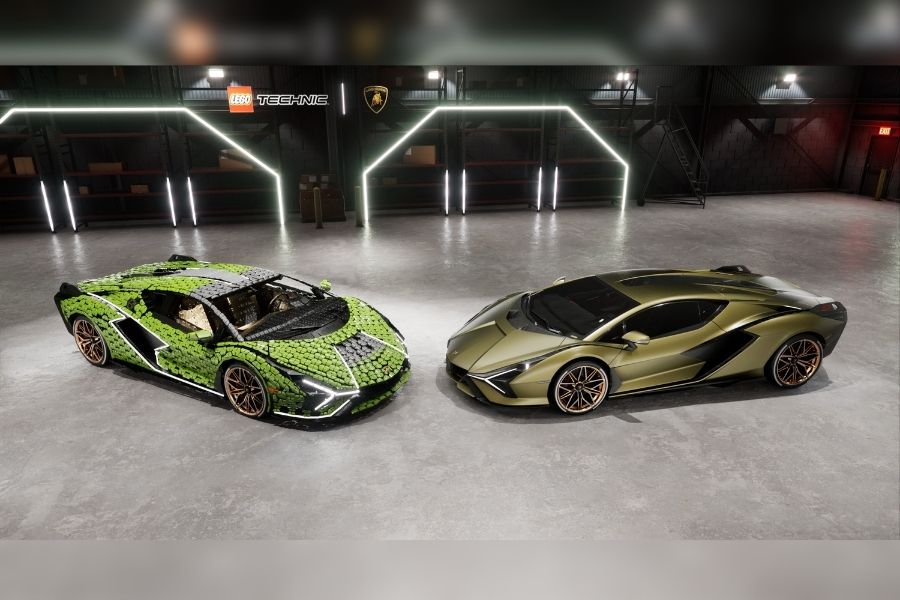 The LEGO Technic model to the left, and the real-life Lamborghini Sian FKP 37 Hybrid to the right 
If you don't know what Lego Technic is, then it's a model line that consists of more than just the plastic blocks of a standard LEGO set. Instead, it also incorporates rods, beams, pins, and even some pneumatic elements. In totality, it's much more technical than the regular block-based Lego set.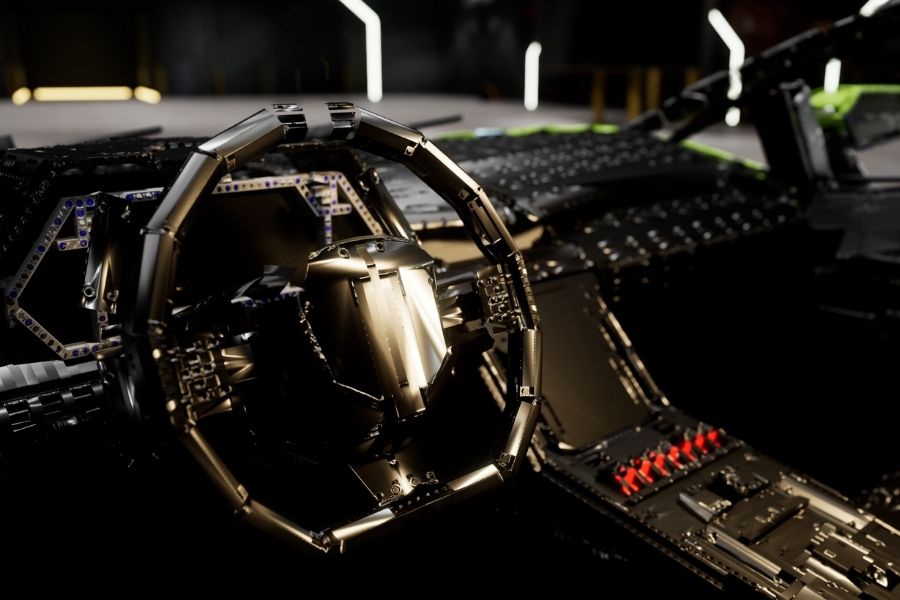 Inside the Lego Technic Lamborghini Sian
To put things in perspective, the real-life Lamborghini Sian has a length of 4,980mm, a width of 2,101mm, and a height of 1,133mm. So, the full-size Lego model mirrors these dimensions as well. To do this though, Lego had to make hundreds of bespoke hexagonal Technic pieces. These were then interwoven together to mimic the curves and angles of the Sian. The 1:1 scale model however, weighs in at 2,200 kg, which is definitely much heavier than the real-life supercar. 
To give the Lego Technic full-size model its color, its developers also gave it a UV color coating – the first-ever Lego model to get such treatment. To this end, Lamborghini had to paint the said model at their in-house paint shop. Of note, this is also featured on the smaller 1:8 Lego Technic Sian.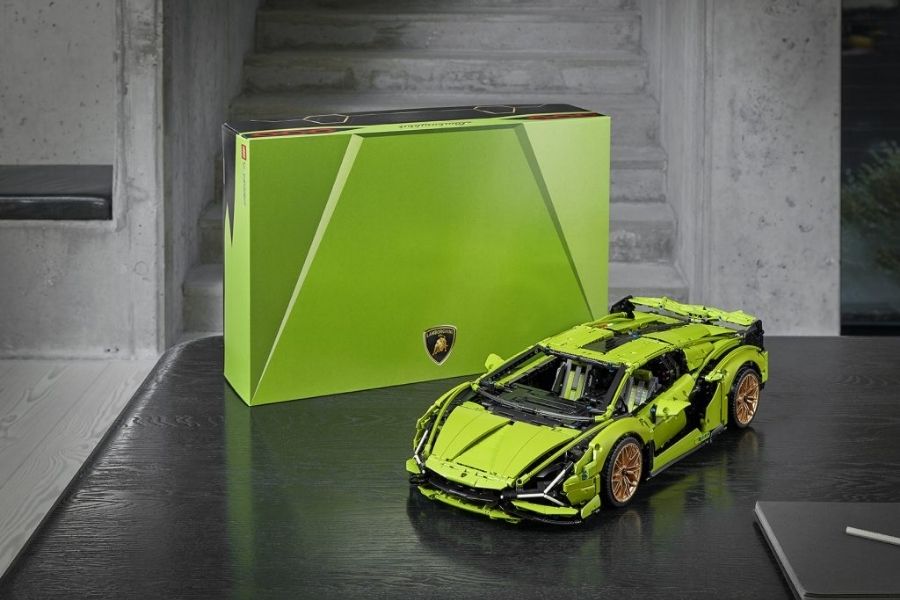 The 1:8 Sian FKP 37 is definitely much easier to build
Can you buy the full-size Lego Technic Lamborghini Sian? Well, no, and even some of the molds used for 20 of its pieces were exclusive to the project. However, the smaller 1:8 Lego Technic Lamborghini Sian FKP is up for grabs for hobbyists, toy enthusiasts, and just about anyone. 
For more car news, car reviews, and car maintenance tips, keep reading here on Philkotse.com. 
Know more about Lamborghini

Automobili Lamborghini S.p.A. or simply Lamborghini is an Italian luxury sports carmaker currently owned by the Volkswagen Group through Audi. Its visionary founder, Ferrucio Lamborghini initially opened a business assembling automobiles that are used for farming from military vehicles in 1946. His company was a success producing tractors fitted with two to four-cylinder diesel engines. In 1954, a motor engine with direct injection was added in their lineup. In the 1960s, his venture was one of the biggest manufacturers of agricultural machinery producing 400 vehicles monthly.

Cesar G.B. Miguel
Author
Recent posts