2021 Kia Rio debuts design update, hybrid powertrain, more tech
Kia went all out for the new 2021 Rio hatchback.
Kia announced that the Rio will get a significant amount of upgrades to the subcompact sedan's fourth generation. It will be loaded with new features, performance upgrades, and exterior design updates.
"The Rio is an important car for Kia in Europe and worldwide, and is an entry point into the Kia brand for many drivers. The upgraded model builds on the car's key strengths – practicality, quality, and technology – with newly electrified powertrains, a refreshed design, and telematics features often found in cars many segments above. We are convinced these upgrades will make the Rio more successful than ever," said Emilio Herrera, Chief Operating Officer for Kia Motors Europe.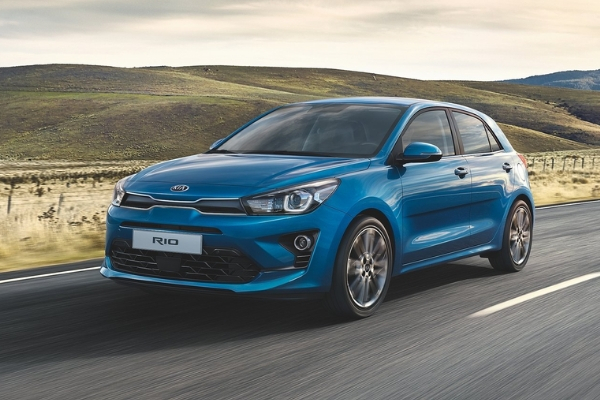 The new 2021 Kia Rio Hatchback
Under the hood, the Kia Rio will be powered by the new EcoDynamics+ powertrain paired to Kia's new Smartstream 1.0-liter T-GDi engine with Kia's 48V MHEV system. With this, the Rio will deliver greater efficiency in terms of performance operation.
The new EcoDynamics+ reduces the car's CO2 emissions between 8.1 percent and 10.7 percent. It is also offered with both 99 hp and 118 hp options.
In addition to its new performance features, the Rio EcoDynamics+ is one of the first models to be installed with Kia's new intelligent Manual Transmission. It basically provides greater fuel efficiency and lower CO2 emissions.
>>> Related: Kia Rio 2019 Philippines Review: More than just a slight refresh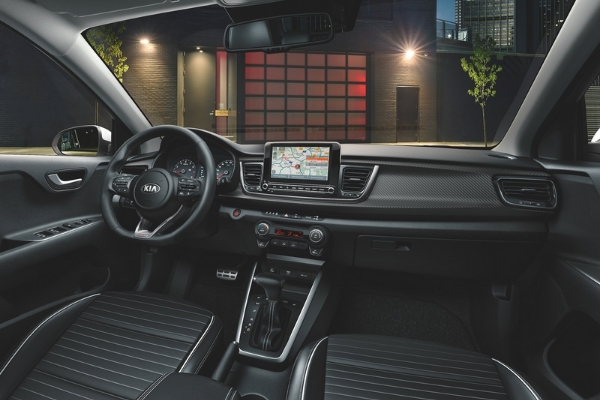 Interior view of the new Rio Hatchback
Inside, the Kia Rio 2020 is installed with a bigger 8.0-inch touchscreen display, offering Display Audio or Satellite Navigation. It comes with advanced split-screen functionality to let users control different features at the same time.
The upgraded infotainment system also features Apple CarPlay and Android Auto.
The exterior design also gets upgraded with a sportier and more aggressive look. It's iconic tiger-nose grille got narrowed and is coupled with a lower and wider front bumper that houses a new fog lamp.
The subcompact sedan now features new full LED headlamps with integral running lights across all of its variants. Lastly, it is offered with a new eight-spoke 16-inch alloy wheel design.
>>> Related: Kia pickup truck rendering shows us the biggest tiger-nose grille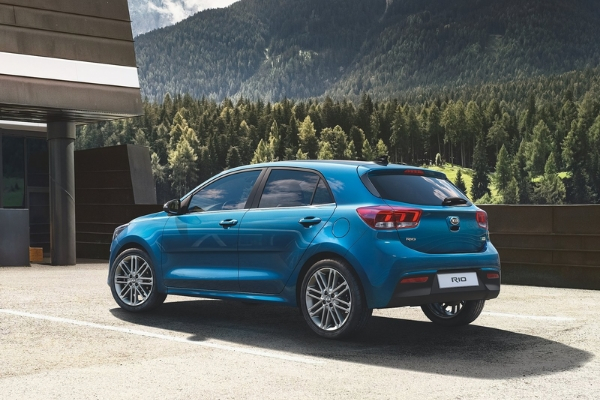 The Rio will be offered with three driving modes, Normal, Eco, and Sport
It is set to be launched across Europe in the third quarter of 2020. Kia announced that it will reveal more performance figures and tech details before the Rio's official launch.
With all of its generous updates, we would love to see the upgraded Rio in the local market. However, there is no official announcement yet from Kia Philippines for this matter.
Here at Philkotse.com, we value your interest in the automotive industry. You can visit our website to find out more. 
Author

Rex found his passion for cars at a young age. He loves anything with an engine – which includes cars and planes. Right now, he is pleased to impart that passion for cars to a professional level under Philkotse.