The Mitsubishi Mirage G4 was originally named Concept G4 Sedan when its first introduction at the Bangkok Auto Show in 2013. Then the sedan was launched when the Mitsubishi factory in Santa Rosa launched the sixth generation of the Mitsubishi Mirage G4.
Mitsubishi is considered Mitsubishi's step forward in the small sedan market. Considered as an extended version with the Mirage hatchback, the Mirage G4 sedan has more cabin space but still resembles a hatchback. At the same time, the Mirage G4 also has aesthetic differences, making it easy to distinguish from hatchback cars.
While the hatchback looks more youthful and sporty, the Mirage G4's impression is a car with a mature and bold look. When introduced in 2018, the manufacturer improved the Mirage G4 by expanding the rear bumper and equipping the taillights.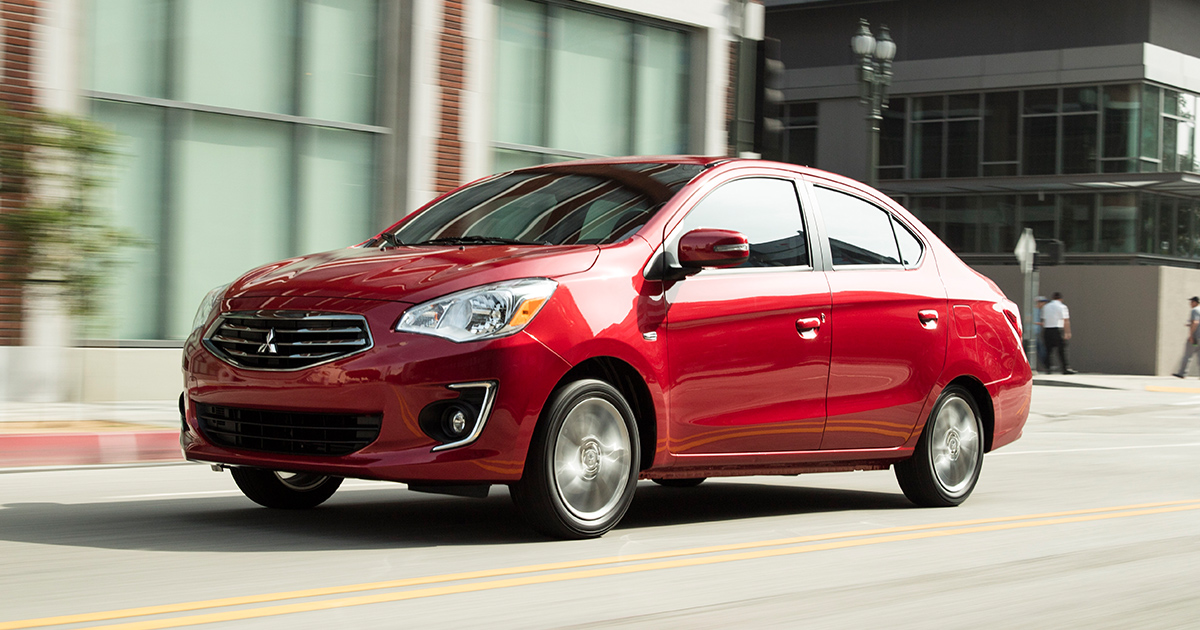 The Mirage G4's impression is a car with a mature and bold look
To meet the diverse needs of customers, although there are only 3 variations, the Mirage has 14 different color options, with eight colors for the GLS variant and 6 colors for the GLX variant. Customers can choose from soft colors like Virgil Gray, Savanna White, Medium Blue Mica, Wine Red Pearl, or Cool Silver to vibrant colors like Sundance Orange or Majestic Red. Pyrenese Black is also available in both variants as a popular option.
A spacious cabin space welcomes passengers with jet-black furniture and fabric seats. The difference between the 2 variants is the sound system when the GLX has 2 speakers and the GLS has 4 speakers. Standard infotainment systems are also fully featured in the sedan.
With the practicality of having a large body, the Mirage G4 achieves a competitive edge without a trendy look. For Filipino car buyers wishing to buy a Mitsubishi sedan with hatchback features, the Mitsubishi Mirage G4 is the perfect choice when it comes to saving on fuel consumption at an affordable price.