Will this change your mind about EVs? Is it enough to make you want one?
If you've been following the automotive news in the past few years, then you'll know that almost all car manufacturers are pushing towards a "greener" source of propulsion for their cars.
Many have turned to the tried-and-true hybridization, wherein an electric motor powered by a battery works in tandem with a combustion engine, but more are also developing fully electric vehicles.
The new all electric Lexus UX 300e | Lexus Electrified
A lot of long time car owners and car enthusiasts however are skeptical about the robustness, reliability, and longevity of electric car batteries.
We've all heard; the numerous cases of EVs going up in flames, range anxiety, battery bloat, loss of power in cold weather, and many other EV conundrums.
In order to make EVs more desirable, several car manufacturers have begun to roll out solutions. One of those is Lexus and the UX300e with its incredible 10-year/1,000,000km battery warranty.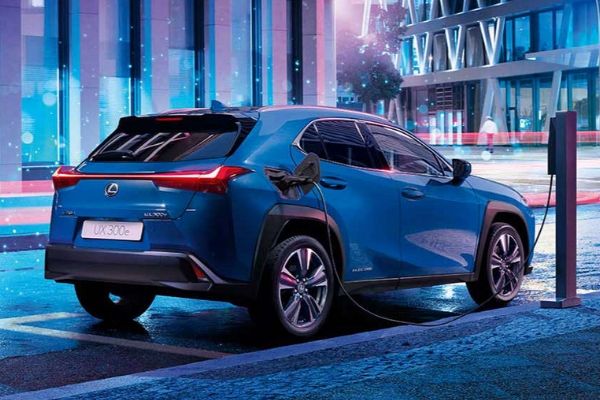 EVs. They're the future but we're still not feeling it here in the Philippines
On top of the already luxurious Lexus UX platform, the UX300e is sure to be a game-changer. It's better than what Tesla is offering by two years, and Lexus being under Toyota also has the benefit of the said company's long term experience with hybrid vehicles.
Lexus itself is also no slouch when it comes to hybrids. In 2005, the luxury brand launched the RX 400h crossover, and in 2007 the GS 450h sedan.
Where's this impressive warranty available?
Currently, the Lexus UX300e is currently available in China. However, there are plans to introduce the UX300e along with its brilliant 10-year battery warranty to Europe as well as in Australia.
Here in the Philippines, the Lexus hybrid lineup consists of the Lexus CT200h hatchback, GS450h sedan, LS500h sedan, NX300h crossover, and the RH450h crossover.
The gasoline-powered Lexus UX is also on offer here, so it's not far-fetched to think that the full-electric UX300e might make its way here, sooner or later.
>>> Related: EV Buyer's Guide: 7 common kinds of EV charger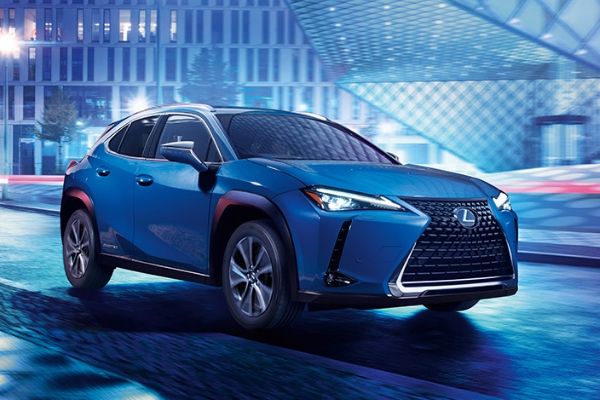 The UX300e has the characteristic Lexus spindle grille
The Lexus UX300e
As for the UX300e itself, it uses a 150kW electric motor/generation, which then sends power to the front wheels.
Unlike most EVs where batteries are air-cooled, the UX300e uses a liquid cooling system, which Lexus claims to be lighter, more stable, and more reliable. With this setup, the UX300e is capable of accelerating to 100km/h in just 7.5 seconds.
So as a Pinoy driver, do you think that the 10-year/1,000,000km will work for the Philippines? Well, considering that not a single car company has released an EV in the country yet, we can say that there's no infrastructure yet for these kinds of vehicles. 
>>> Related: Lexus Philippines price list & installment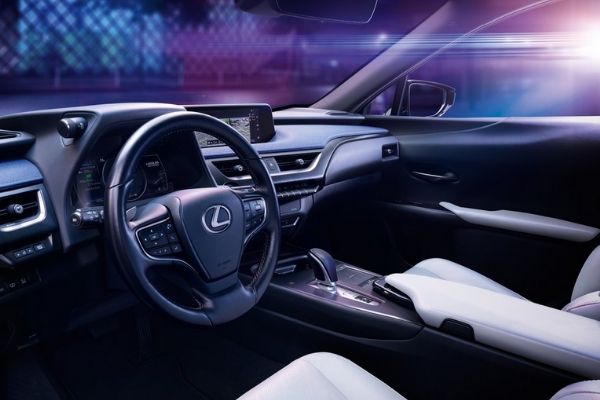 Of course they gave it a blue tinged interior because it's an EV
But then again, we'll never know what the future holds, and a guarantee as long as this should be able to entice the EV skeptics into joining the green revolution.
For more automotive news from the Philippines, keep reading here on Philkotse.com.


Cesar G.B. Miguel
Author