Hybrid cars will help minimize air pollution in our country substantially.
Toyota started manufacturing hybrid cars way back in 1997. Twenty-three years later, the Japanese automaker reached a milestone of selling 15 million hybrid cars globally.
The sales of hybrid cars are growing exponentially and can arguably be dubbed as the future of the automotive industry.
Last year, Toyota Motor Philippines (TMP) announced that it will be pushing to bring in hybrid cars locally, hence the Toyota Corolla Altis Hybrid. This car marked a new era for hybrid cars in the country.
When TMP was asked if the Sienna hybrid will be brought here, considering that minivans sell to Filipinos, a Toyota representative said, "What I can say now is hybrid adoption remains to be one of the priorities of TMP."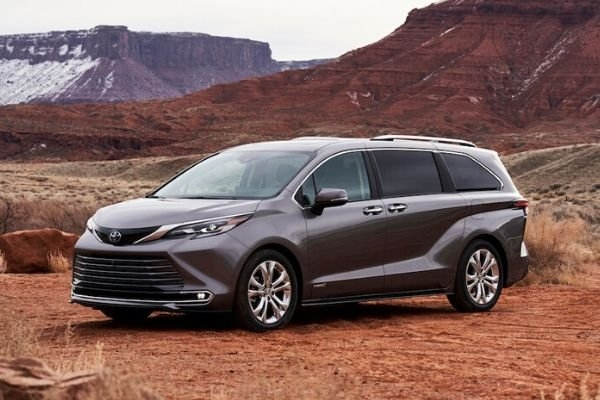 The 2021 Toyota Sienna Minivan
That statement isn't surprising at all. Even Toyota's dedicated web page for its hybrid vehicles has been updated, further cementing the company's goal to introduce more hybrid vehicles to the Filipino car buyers.
Hybrid cars would be a good addition to the automotive scene in the Philippines, especially in areas like Metro Manila as it is reported that these Toyota cars saved more than 120 million tons of CO2 during its 23-year run.
In fact, Toyota hybrid cars have saved 38 million kiloliters of gasoline globally – that's nearly two million trips to the moon and back.
A hybrid car is more fuel-efficient than its gasoline engine counterpart model as it uses both an electric motor and a gasoline engine that works together to be as efficient as possible.
With the help of an electric motor, hybrid cars generally accelerate faster as electric motors produce instant torque and make little noise while running.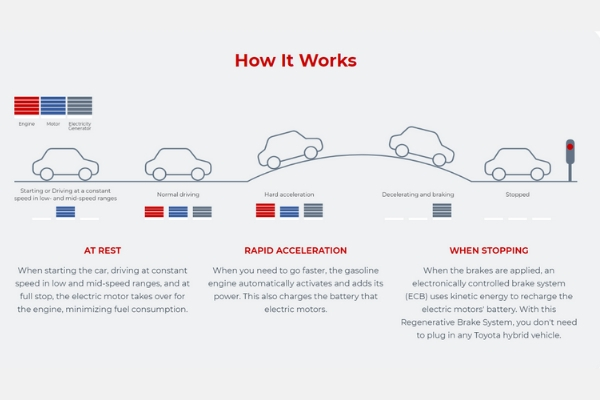 Let's take a look at how exactly a hybrid car gets its efficiency
>>> Related: Launched: 2021 Toyota Venza and Sienna hybrids make global debut
The RAV4 Hybrid is currently Toyota's top-selling hybrid car – beating out Toyota's first hybrid car, the Prius. With that being said, we would love to see the RAV4 Hybrid being sold locally.
But that may take some time because that car is already pricey with its current price tag as the hybrid versions are generally more expensive.
Here at Philkotse.com, we value your interest in the automotive industry. You can visit our website to find out more.
Know more about Toyota

<p>Toyota leads the local automobile industry, distributed by Toyota Motor Philippines. It has a staggering total of 73 dealerships all over the country. It has 27 dealerships in Luzon, 15 in the Visayas, 11 in Mindanao, and 20 in Metro Manila, including Lexus Manila, Inc. for its service centers and sales distribution. TMP has the most extensive car lineup in the country, with its current range consisting of 20 vehicles in total. See the latest price list of Toyota vehicles in the Philippines here.</p>

Rex Sanchez
Author