Not all car mods are a good idea.
Modifying a car can be seen as a form of art. Other than making it stand out from the rest of the vehicles in the parking lot, modifying a car gives your ride a unique identity. The way we see it, car modification gives a glimpse of who you are as a person. 
But modifying a car is more than what you think. There are certain things that you need to be aware of before deciding on which car part or mod to add to your ride. In some cases, people tend to go overboard with the modifications they integrate into their cars, which raises the eyebrows of other car owners. With that in mind, here are seven weird car modifications we see on the road. 
Blacked-out head- and/or tail-lights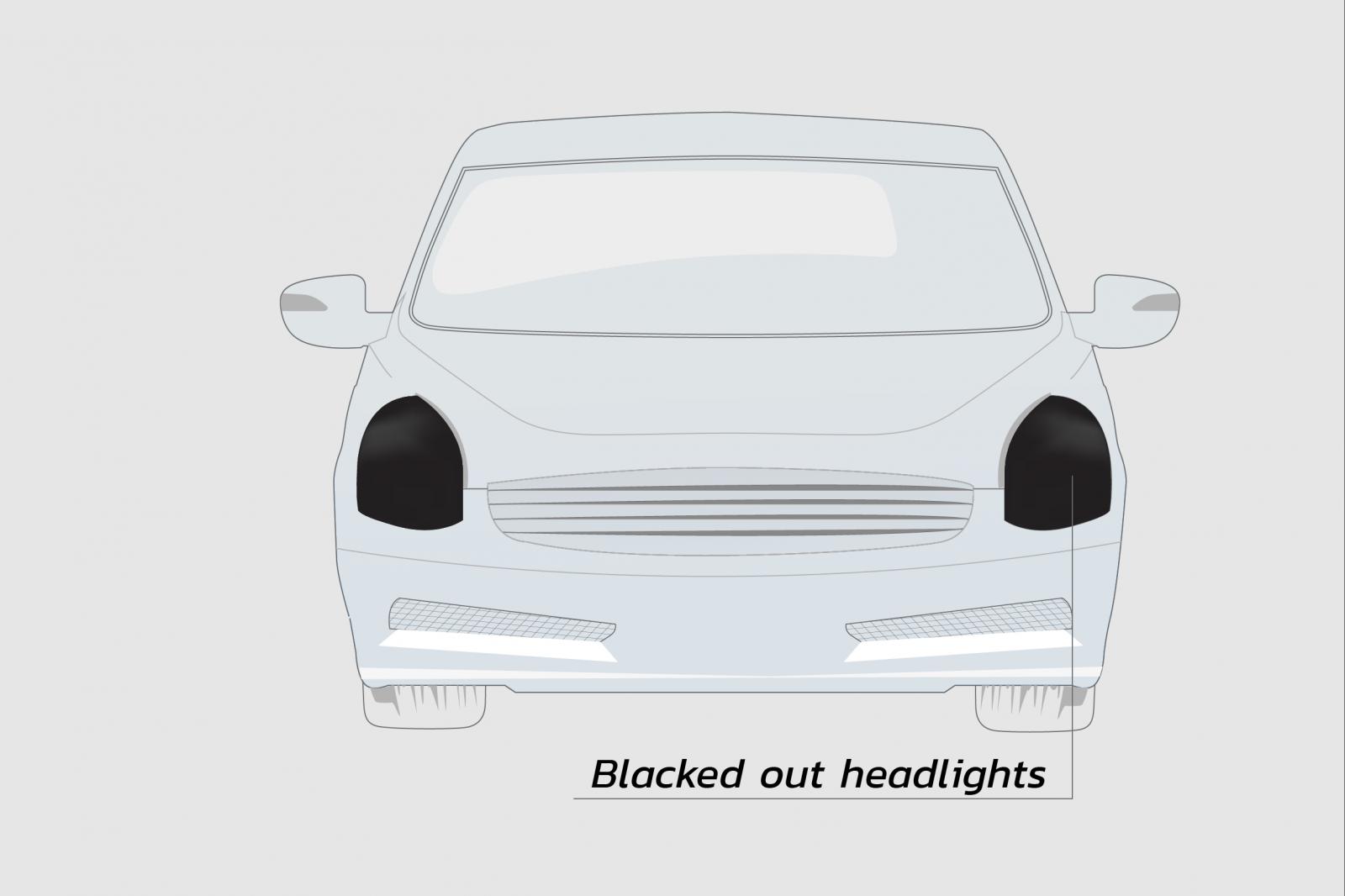 Headlights illuminate the road at night
Your car's headlights are there for an important reason, and that is to illuminate the road ahead at night where driving visibility can be a bit of a challenge. Placing a tint on your car's headlights essentially defeat its main purpose. A blacked-out headlight may look more sinister but installing such modification will result in driving with limited visibility.
Some car owners also fancy blacked-out taillights since it sort of gives a "smoky" effect to the vehicle's appeal. Similar to the headlights, your car's taillights are there for a reason. Taillights allow other motorists to see a car better at night or in inclement weather such as a heavy downpour. Adding a tint to it would certainly defeat the taillight's purpose. 
Blinking taillights or brake lights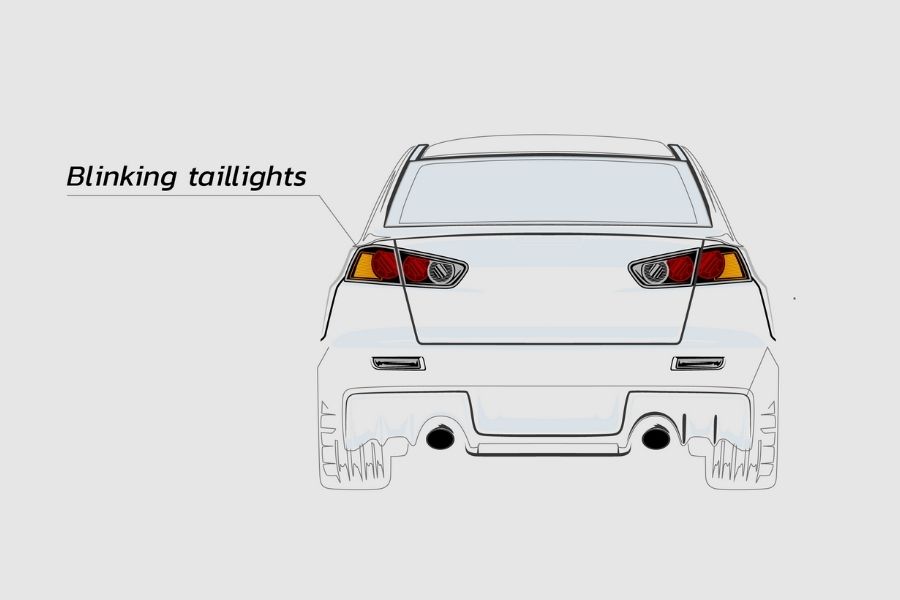 Blinking taillights are not the most relaxing view
Blinking taillights or brake lights are some of the odd modifications where several motorists got addicted to. Some love it for its strobe lights-like vibe while others make them feel like a Formula 1 car driver. Imagine being stuck in EDSA traffic while the car in front of you has blinking taillights. Hassle. 
To put things in perspective, taillights or brake lights installed on modern vehicles have two functions. One is to produce a steady red color, and the other is to generate quick flashes before illuminating to a solid red. The blinking function is activated when the brake pedal is pressed suddenly and hard, which mostly occurs during emergency braking. The blinking function is meant to signal the vehicles behind that the car upfront is making a sudden stop. Through this, other motorists can adjust accordingly. 
Extreme camber and height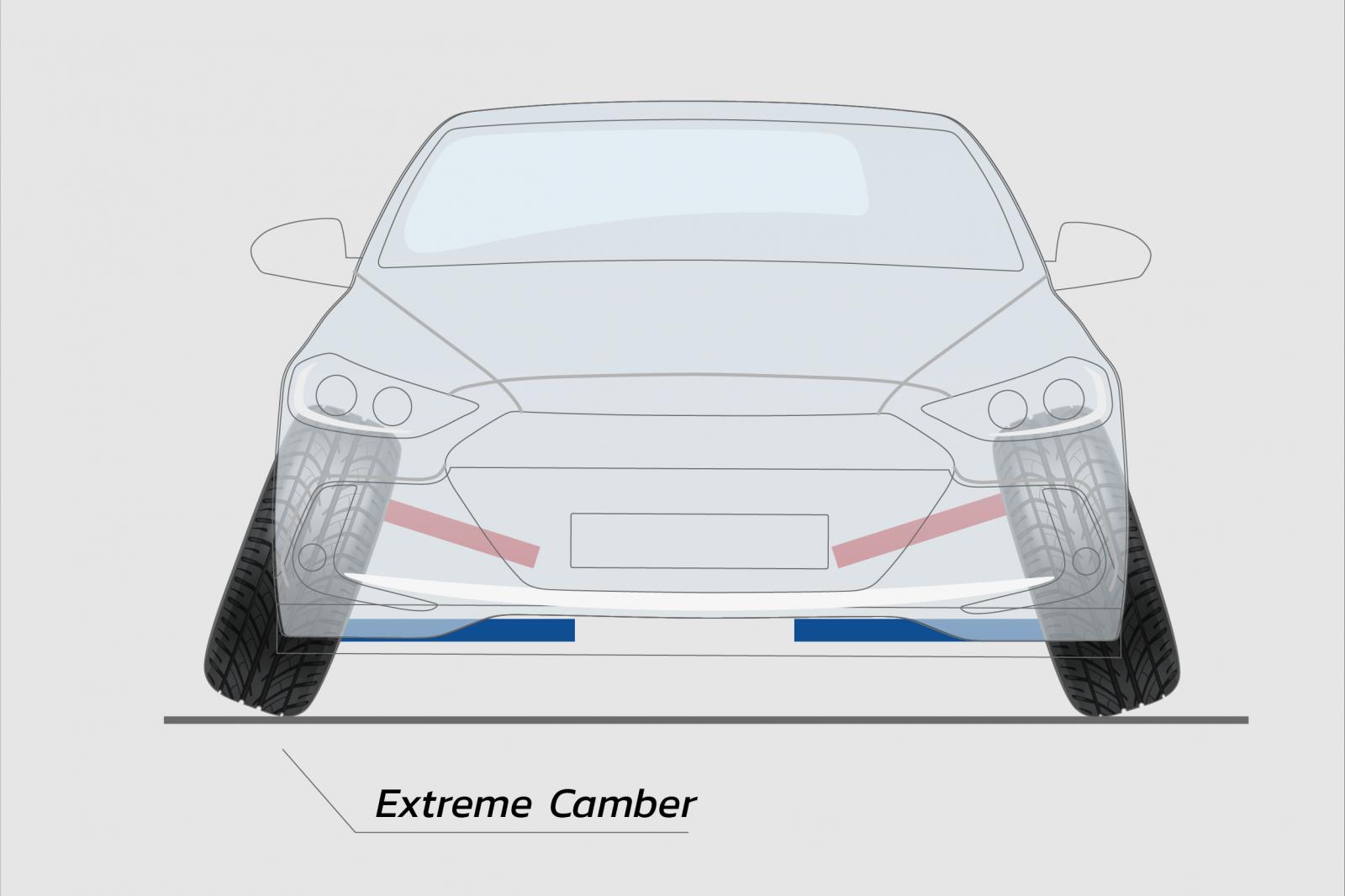 Sometimes less is more
Vehicles with extreme camber and low ride height are one of the common sights during a car meet, which is perfectly okay. We have nothing against it but some people tend to go the extra mile. Extreme camber can make tires deteriorate faster while having an excessively low stance can practically make a car allergic to road bumps and to the dilapidated roads in the metro. 
Spoiler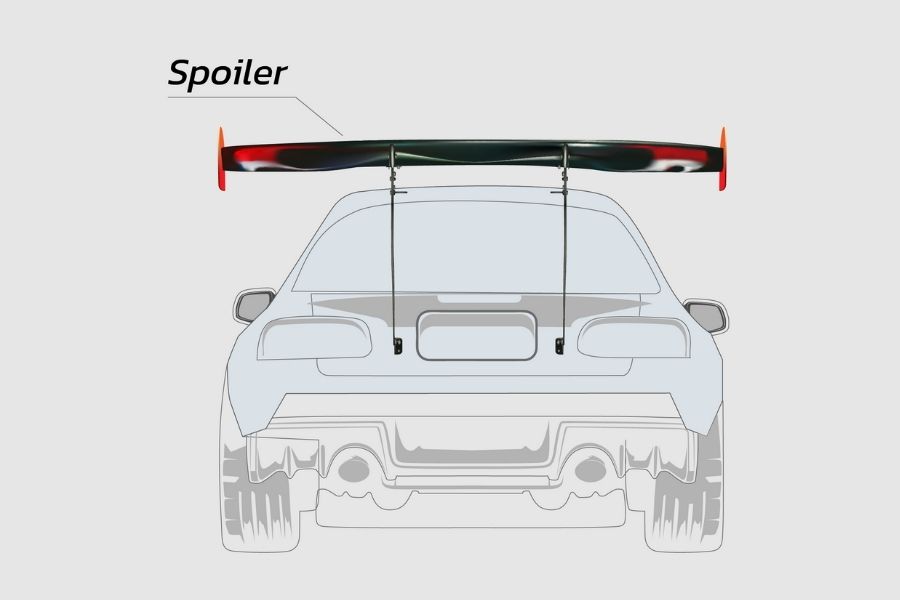 A spoiler can help increase downforce
You've probably seen a car that's installed with a peculiar-looking rear spoiler that resembles a clothesline, right? Well, the idea of getting a rear spoiler for a car is not a bad idea. A rear spoiler is an aerodynamic accessory that's meant to disrupt the flow of air. The spoiler prevents a car from being lifted from the ground by increasing downforce. Spoilers are most effective on race cars but they can also be installed on regular streetcars. It's ideal to ask an expert if placing a spoiler on a certain car will be beneficial or if it will be just for show.
No rear bumper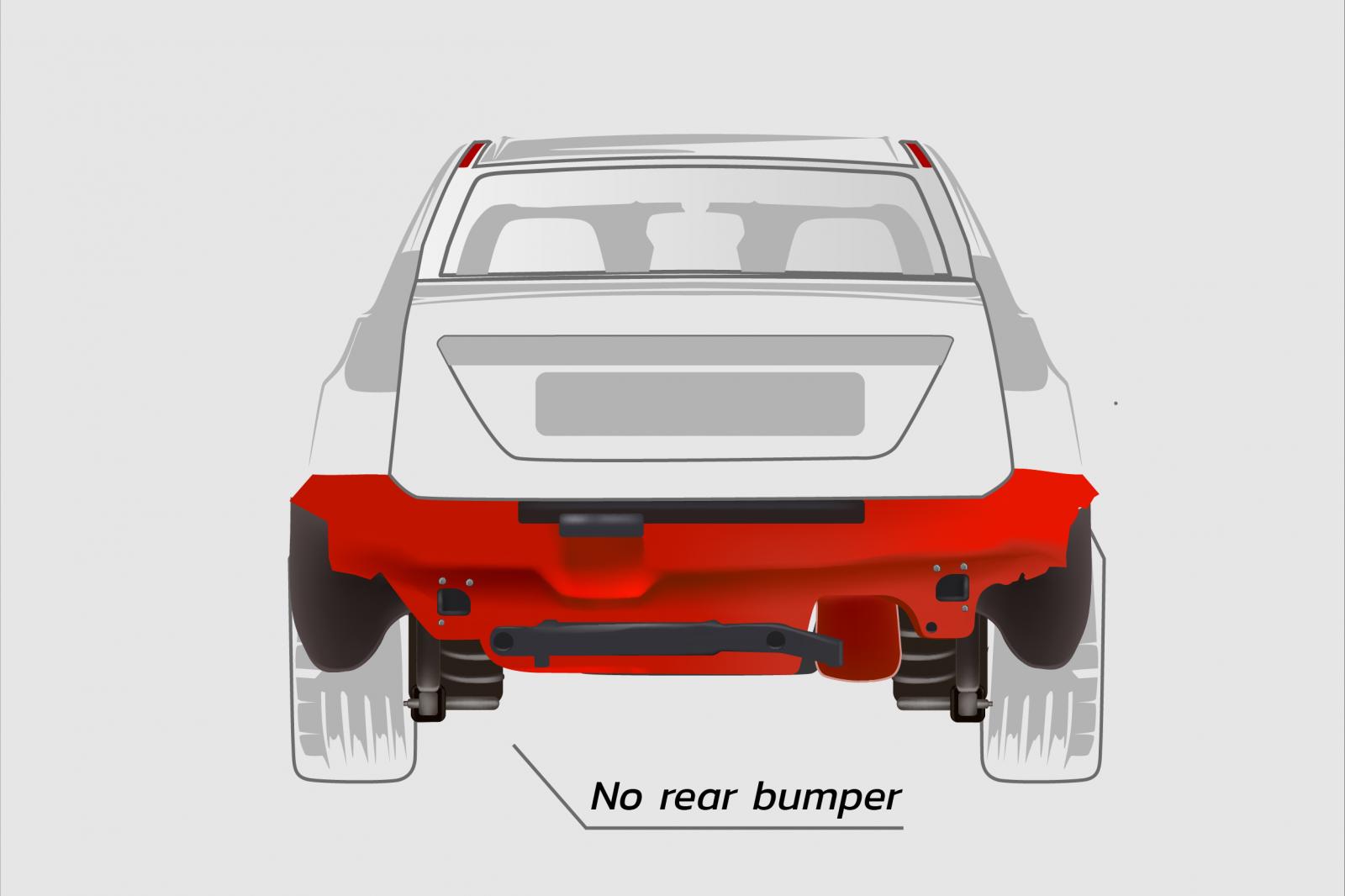 You do you
Some say that ditching the rear bumper helps in making a car go faster but some also say that it doesn't actually do much. Regardless, it's easier to understand the need to get rid of the rear bumper if the car is usually used for track racing. But, if it's used as a daily car, then go ahead… you do you.
Panoramic sunroof sticker or decal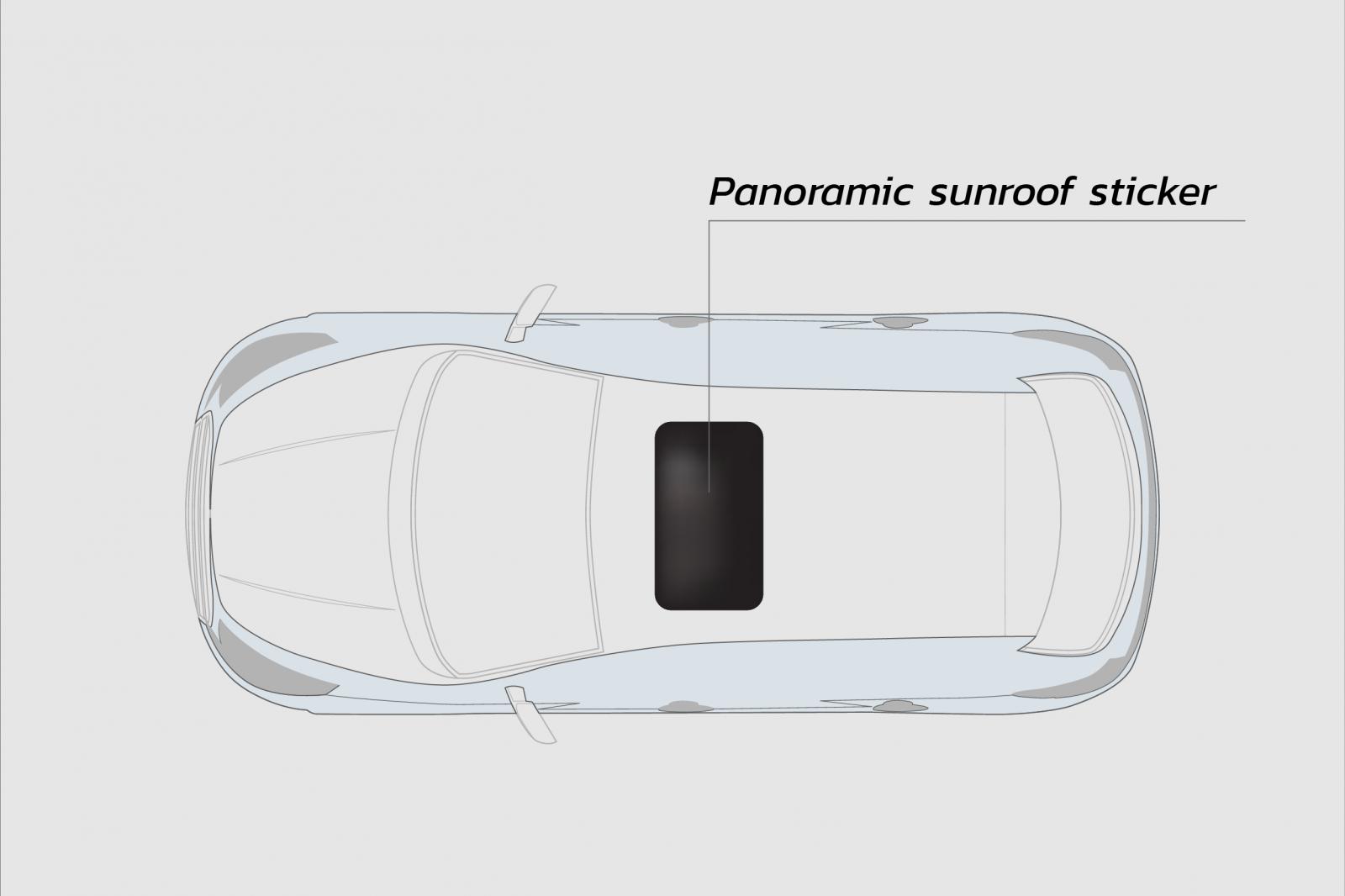 Fake it till you make it
Panoramic sunroofs are now more commonly seen in mass-market vehicles, especially for Chinese car brands. It adds a different dimension to the vehicle's overall appeal, and it is usually associated with top-of-the-line model variants. This could be one of the reasons why some people opt to put a panoramic sunroof sticker that can be easily bought at online shopping platforms. 
Family sticker or decal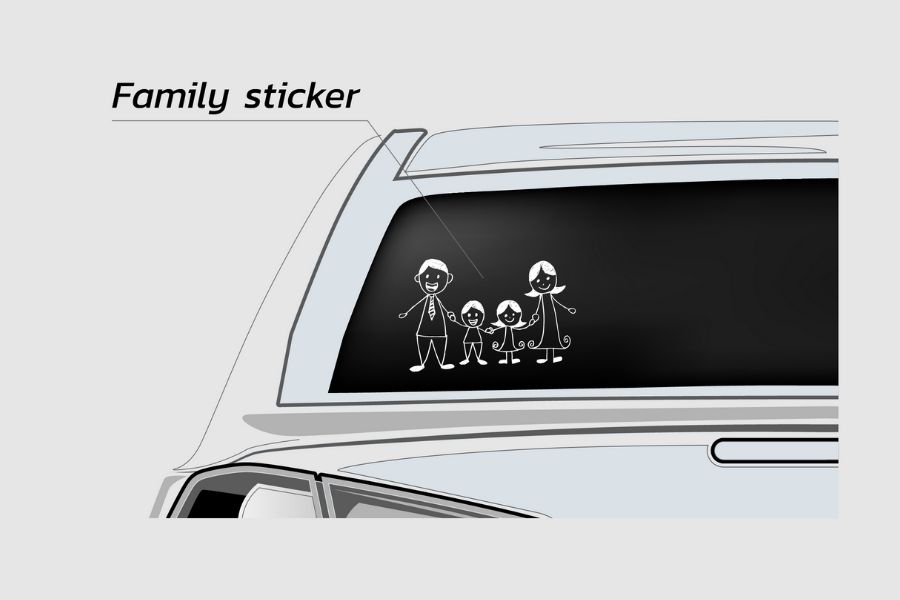 Privacy protection
While this is not technically a car modification, stick figure family stickers were once a common sight on the road. You can spot them on the back of the cars showing the family members of the vehicle owner. Being proud of your family is not a bad thing but it exposes one's privacy. Safety organizations even warned people to avoid using the family stickers since they provide criminals private information.
Do you have other weird car modifications in mind? Feel free to share it on Philkotse.com's Facebook page. 
For the latest car updates, reviews, and videos, visit Philkotse.com.

Martin Aguilar
Author
Recent posts