This artist's rendering of the ID.Buzz is pleasing to the eye. 
Volkswagen is currently developing several new products for its 'ID.' lineup. One of these is the ID.Buzz, an electric-powered van, which the brand plans to unveil in March 2022. Ahead of that though, an artist crafted several 3D rendered images of his own vision of what the ID.Buzz will look like. It was recently posted on a Russian automotive website by the name of kolesa.ru.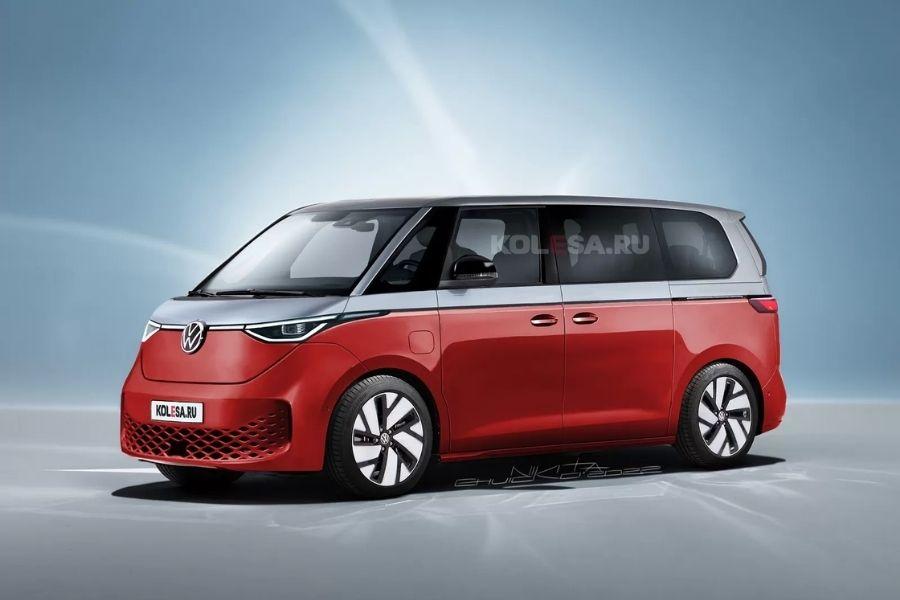 The artist's 3D rendering of the upcoming VW ID.Buzz. [Photo: kolesa.ru]
As with previous Volkswagen van models including the locally available VW Multivan Kombi, the ID.Buzz concept harks all the way back to the VW Transporter models of yore. The artist's rendering shows a funky, playful-looking vehicle that is certain to offer generous space for an entire platoon of friends or one's family. 
Like other ID products though, it does have some modern details. For one thing, the lack of a grille emphasizes its electric-powered nature. Like the ID.Buzz concept, its front end juts out too. Not Toyota Hiace levels of hood length mind you, but just enough for its front face to have a continuous slope from the lower bumper up to the top of the windshield. 
The side then shows a more conservative, albeit smooth design with a sliding rear door, while the rear is likewise clean-looking. The artist also gave it some flair with elements like a rear spoiler and a tailgate LED strip that links together its sleek and subtle taillights.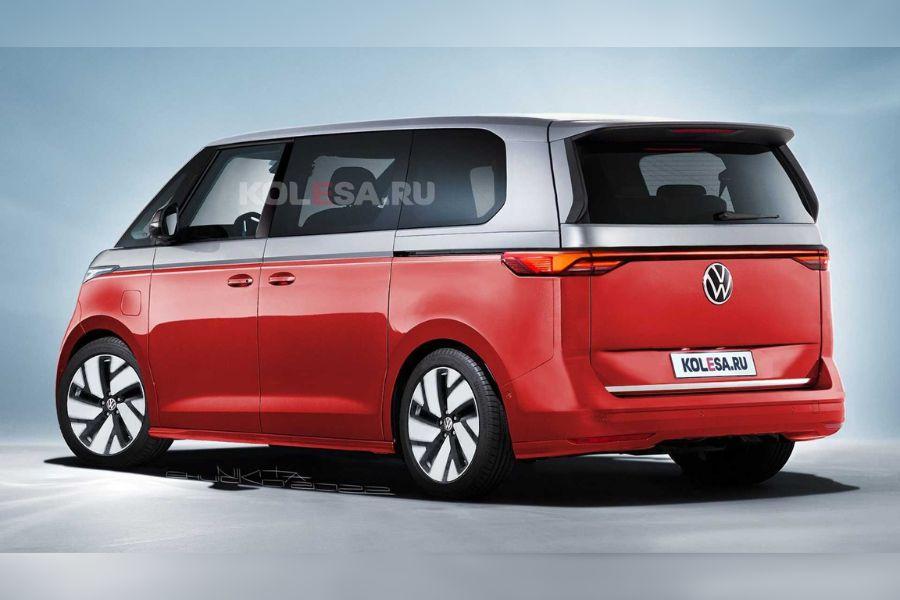 The VW ID.Buzz 3D rendering from the rear. [Photo: kolesa.ru]
For those unaware, the ID.Buzz is a three-row electric van that will be unveiled on March 3, 2022. A concept, which the 3D rendering featured here is based on, was also released back in December 2021.  
It is part of the latest Volkswagen ID series of EV models including the ID.3 hatch as well as the ID.4, ID.5, and ID.6 crossovers. 
Specs-wise, nothing is known about the upcoming Volkswagen ID.Buzz, but sources are saying that it will either come with one or two electric motors just like other ID models. A rear-wheel-drive or all-wheel-drive version will also be offered. 
Do you think that this rendering of the upcoming VW ID.Buzz looks cool? Are you hoping that the actual model will look similar?  
For more car news and the latest updates from the automotive industry, keep it here on Philkotse. 

Know more about Volkswagen

Volkswagen 2023 Philippines' current lineup includes a range of sedans to crossovers. More popular models in the market right now are the VW Santana, Lavida, Lamando, Tiguan, and the recently launched Santana GTS. Find the latest Volkswagen Philippines updates and special promotions on Philkotse.com. Learn more about your preferred car brands and models through in-depth reviews, prices, and specifications that you can find here. find out which will best suit your lifestyle.

Cesar G.B. Miguel
Author