It can make your office hours more bearable.
Volkswagen has been hands-on in innovating technologies to make customers' lives more convenient such as the new advanced driver assistance system (ADAS) features introduced in the ID.Buzz electric vehicle. Now, it seems like the German automaker is also busy developing non-car tech with the new all-electric office chair.
The designers behind the VW office chair
The all-electric Volkswagen chair aims to make the day of office workers more amusing. To make it a Volkswagen, the product comes with features inspired by VW cars. Looking at the brochure, it appears like the chair isn't taking any compromises in terms of features.
Like a true Volkswagen, users can drive the chair with a top speed of 20 km/h. Considering that office spaces are generally narrow, moving faster than the rated top speed isn't ideal. Meanwhile, the estimated range is 12 km, which should be more than enough even for a week or two of usage.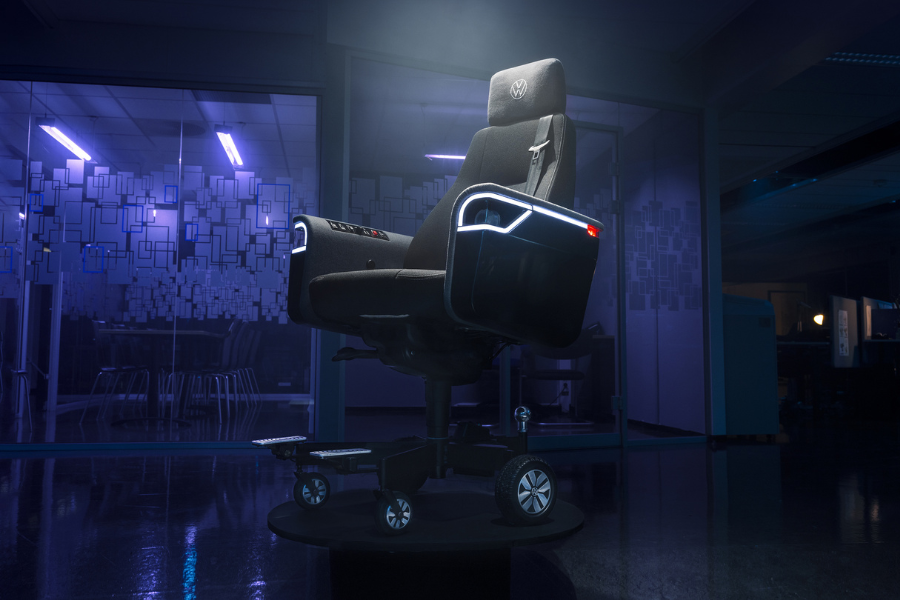 Volkswagen's all-electric office chair
The design team integrated LED lights as the main feature of the exterior, providing a recognizable VW appeal. It also has multi-colored Office Party Lights. According to the brand, the lighting system can make office hours livelier, especially for those who find themselves working overtime.
For practicality, the chair is equipped with an actual trunk in the back with five liters of space. It can store stuff like a laptop, quarterly reports, and other documents relevant to an office job. Other features of the product include a rearview camera, sensors on all sides for safety, a seat heater, signal lights, and a stereo.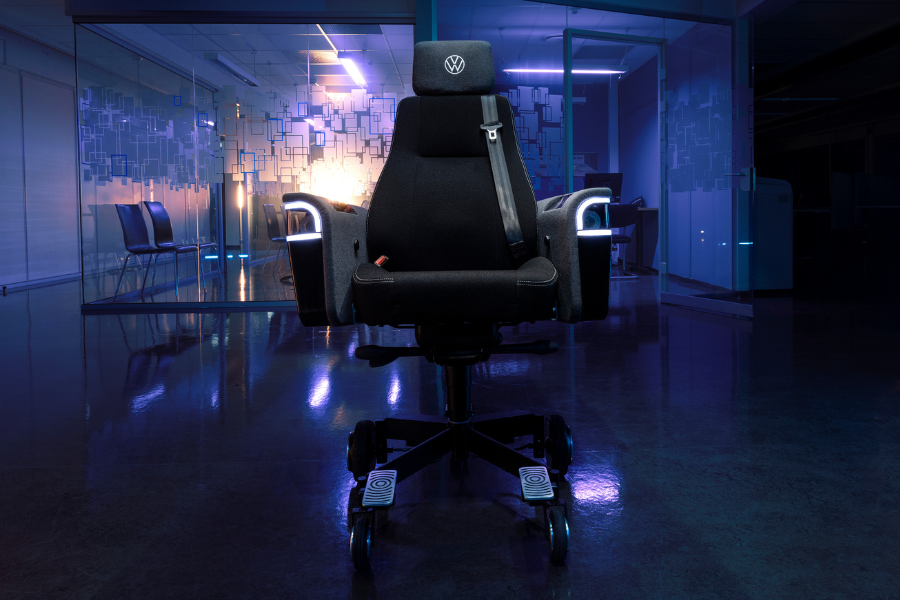 VW elements are found in the chair
The all-electric Volkswagen office chair may have been launched exclusively in Norway (not for sale, sadly), but you still can get into a true VW car with the models made available locally. These include the T-Cross, Lavida, Lamando, Santana, and Santana GTS. Volkswagen Philippines is also offering the Multivan Kombi, which is its latest addition to the range.
Don't miss the latest from your favorite automakers at Philkotse.com.

Know more about Volkswagen

Volkswagen 2023 Philippines' current lineup includes a range of sedans to crossovers. More popular models in the market right now are the VW Santana, Lavida, Lamando, Tiguan, and the recently launched Santana GTS. Find the latest Volkswagen Philippines updates and special promotions on Philkotse.com. Learn more about your preferred car brands and models through in-depth reviews, prices, and specifications that you can find here. find out which will best suit your lifestyle.

Rex Sanchez
Author