It's part of the shift towards a more sustainable lifestyle.
Electrified vehicles used to be a novelty where the automotive industry was concerned. That changed in recent times with concerns on reducing carbon emissions and dependence on fossil fuels.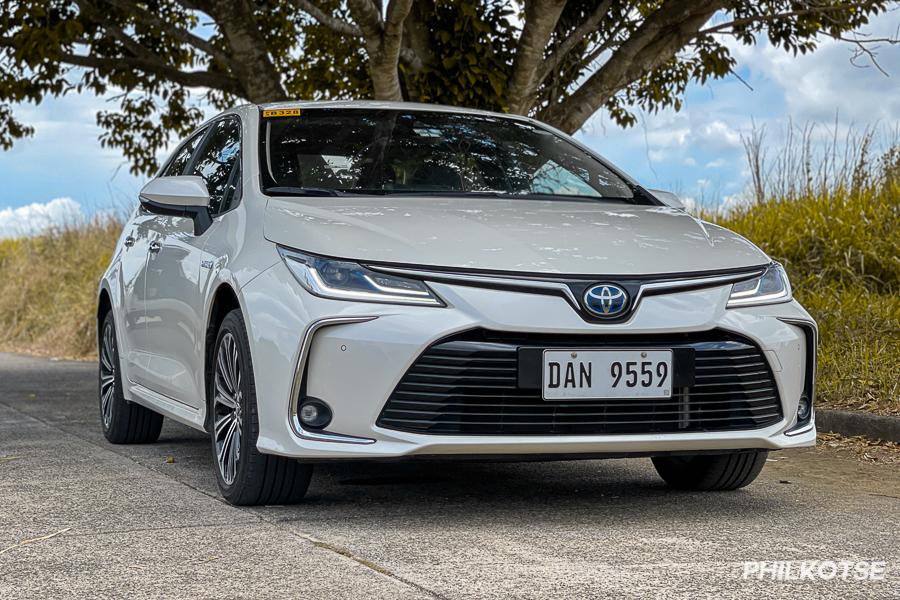 Hybrid electric vehicles or HEVS are becoming more relevant these days
Toyota Motor Philippines (TMP) recognizes this shift as a watershed moment for cars, especially since full electrification isn't an option yet for many customers. Along with PSBank, it is encouraging Filipino car buyers to consider hybrid electric vehicles or HEVs for three reasons.
First, it's the innovation that HEVs represent. Combining the standard combustion engine with an electric motor, HEVs provide a flexible setup that can automatically shift between power units depending on driving conditions. This energy management system in place helps in using fuel more efficiently while enhancing performance.
Second is the reduced impact on the environment. Frequent use of the electric motor leads to less gasoline consumption, which in turn also cuts down on CO2 emissions. Daily commutes with a smaller carbon footprint are now possible. Plus, unlike conventional batteries, HEV batteries last the lifetime of the vehicle and are fully recycled by the time they are due for replacement.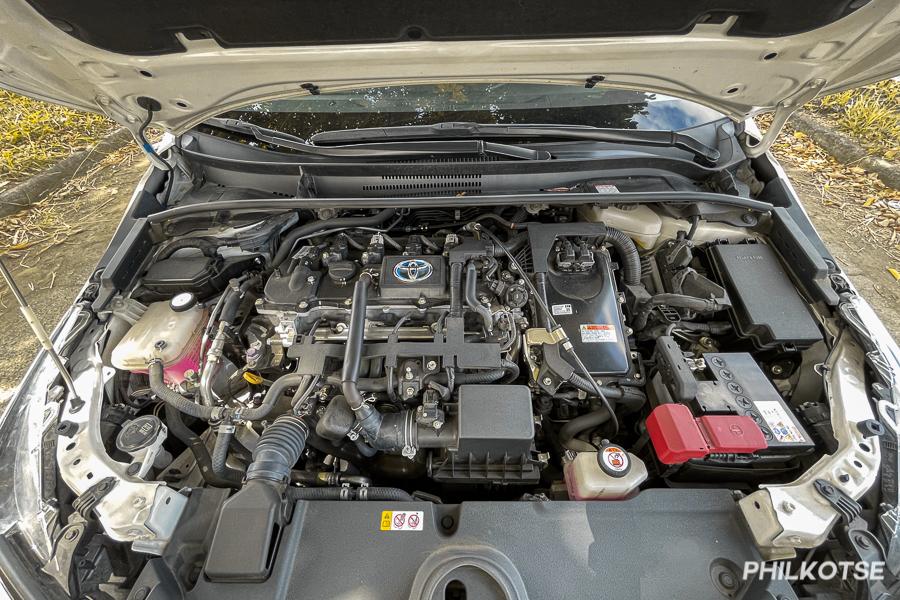 They not only bring high-tech powertrains but also significant cost savings
Third, HEVs are easier on the budget in the long term. You get significant savings on monthly fuel costs as the combustion engine supports the electric motor during acceleration and coasting. This means you don't consume as much fuel, so you don't need to visit the gas station as often

With these reasons, TMP and PSBank are now placing HEVs within reach of more buyers through the "Say Hi to Hybrid Auto Loan" promo. Customers who avail of a PSBank auto loan when buying a Toyota hybrid vehicle can enjoy reduced rates compared to other banks, apart from getting one year of free comprehensive auto insurance.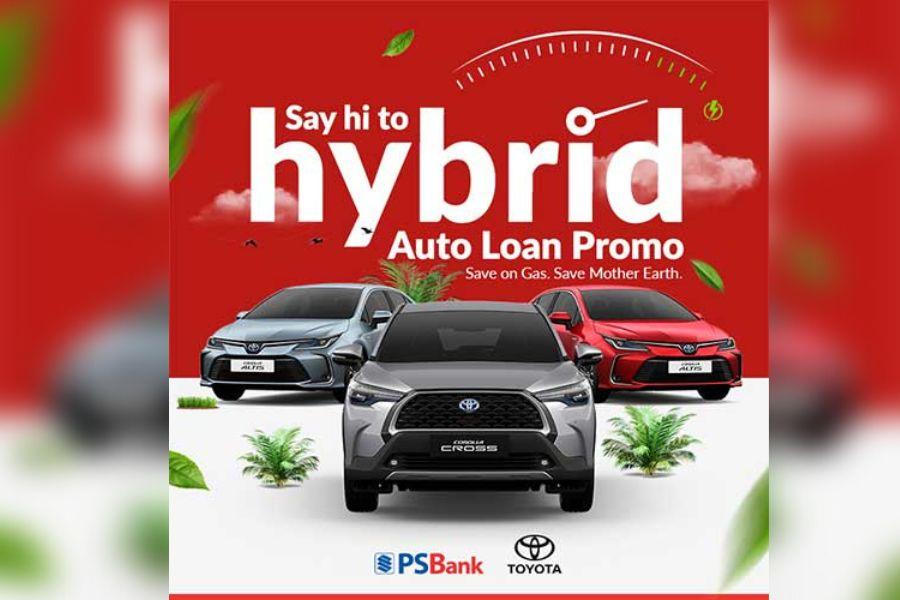 The promo runs until August 31, 2022
"People, especially the youth, are now taking the steps to lead a more eco-conscious lifestyle, and we at PSBank are more than happy to support this movement as much as we can," said PSBank Senior Vice President and Marketing Division Head Emmanuel A. Tuazon.

"With this partnership with PSBank, we are excited to engage those who aspire for a more sustainable mobility and offer them an easy and convenient way to make that shift," adds Elvin Luciano, Assistant Vice President and Marketing Services Head for TMP.  
If you're interested in bringing home your own Toyota hybrid vehicle, you can visit PSBank's official website as well as follow its official Facebook page for more details.
We give you more reasons to read our mobility updates at Philkotse.com.


Joseph Paolo Estabillo
Author
Recent posts