This is why Toyota is still the country's top automaker.
Toyota Motor Philippines (TMP) remains the leading automotive company in the country despite the disruptions brought by the COVID-19 pandemic. One of the reasons why the Japanese car brand is still at the top of the ladder is due to its philosophy called Kaizen, a Japanese term for continuous improvement.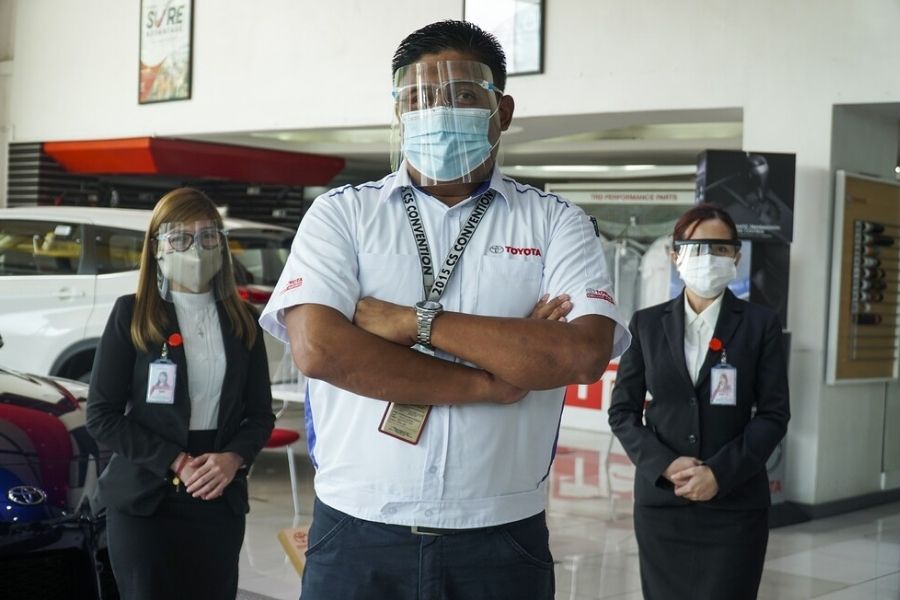 Toyota Motor Philippines remains at your service
With its philosophy, TMP put up efforts to take on COVID-19's various challenges so it can continuously serve its customers and remain 'At Your Service.' The company has adapted to the new normal of doing business which helped it become the best-selling car brand in the Philippines in 2020.
In consideration of strict social distancing guidelines, the Japanese car brand has rolled out the 'MyToyota PH' online tool that can be used to book appointments and assist customers with their inquiries, all in the comfort of their homes. This reduces the need for person-to-person transactions in local Toyota dealerships.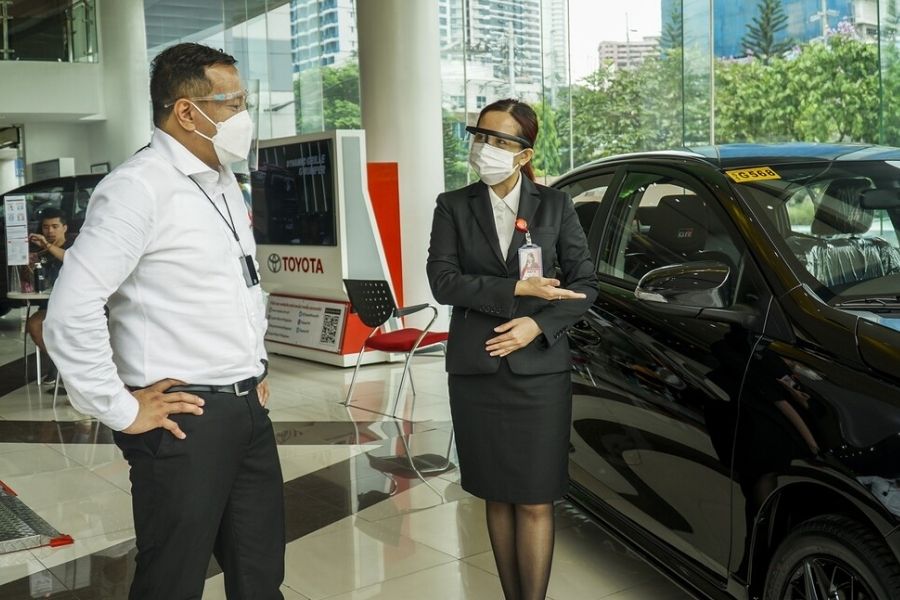 Toyota sales personnel are always ready to assist
A virtual showroom was also launched last year which is available on TMP's official website. This provides several in-depth details of Toyota vehicles virtually, so interested car buyers can plan which model best suits their mobility needs. As a result, customers won't have to set foot in a Toyota dealership to check out the exterior and interior features of their dream car.
As for Toyota dealerships, each one has implemented strict health protocols to ensure the safety not only of Toyota employees, but also that of clients. Guidelines such as the mandatory wearing of face masks and face shields, a no-touch inspection of body temperatures, sanitation of Toyota vehicles, and integration of alcohol dispensers in strategic points of the dealership are strictly followed.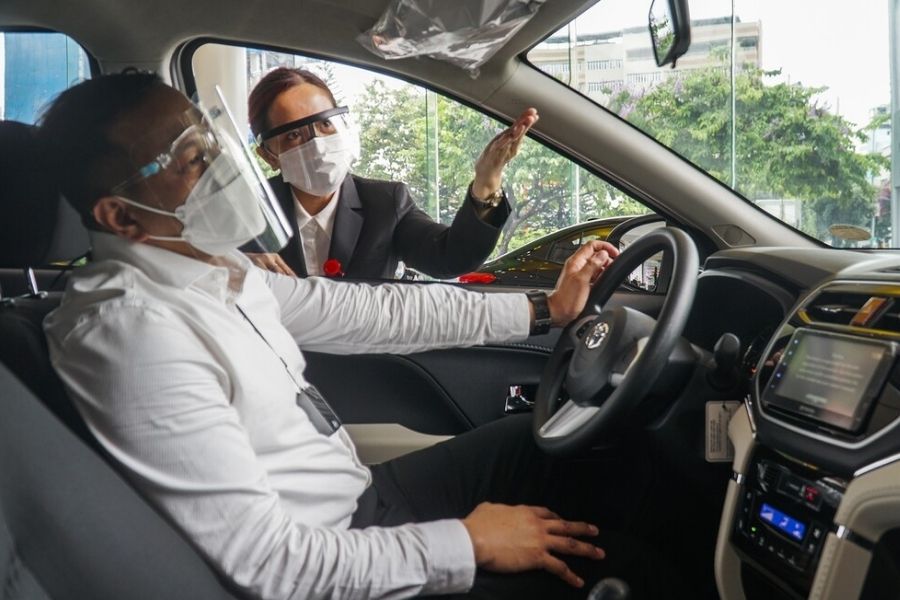 All Toyota dealerships follow strict health protocols
TMP will continue to embrace Kaizen so it can seamlessly adapt to any challenges that may arise. Toyota dealerships operate at regular business hours from 7 a.m. to 5 p.m. for service and 8 a.m. to 5 p.m. for vehicle sales, depending on each dealership's local community guidelines. Customers are encouraged to contact their local Toyota dealer first to ensure a safer visit.
Visit Philkotse.com for more of the latest in the automotive industry.
Know more about Toyota

<p>Toyota leads the local automobile industry, distributed by Toyota Motor Philippines. It has a staggering total of 73 dealerships all over the country. It has 27 dealerships in Luzon, 15 in the Visayas, 11 in Mindanao, and 20 in Metro Manila, including Lexus Manila, Inc. for its service centers and sales distribution. TMP has the most extensive car lineup in the country, with its current range consisting of 20 vehicles in total. See the latest price list of Toyota vehicles in the Philippines here.</p>

Rex Sanchez
Author
Recent posts