Start your business with the Toyota Lite Ace.
A reliable workhorse vehicle is key in growing businesses as it keeps the operations moving. As the leading car company in the country, Toyota Motor Philippines (TMP) decided to bring back the Lite Ace to assist micro, small, and medium enterprises (MSMEs).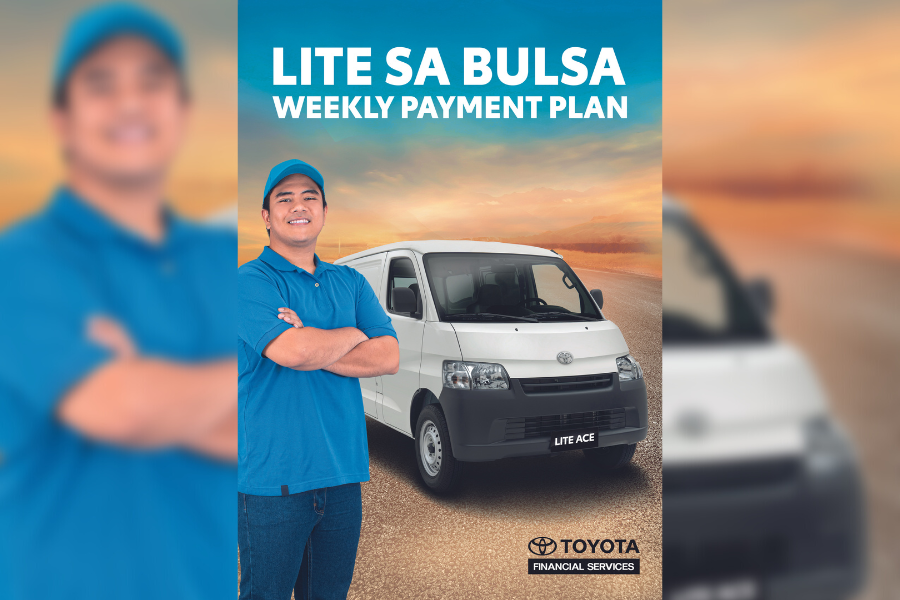 Lite Sa Bulsa payment plan
TMP is showing its support to MSMEs with Toyota Financial Services Philippines' (TFSPH) Kabuhayan on Wheels Financing program. Under this program, the Toyota Lite Ace is available with flexible payment schemes. It is a timely promo as businesses are starting to bounce back after a hard fall due to the pandemic.
One new promo introduced by the company is the Lite Sa Bulsa, allowing you to pay on a weekly basis for as low as Php 2,903.50. With it, entrepreneurs can jump-start their businesses with the Japanese light commercial vehicle (LCV) that has been the partner of Filipinos way back in the 90s.
Powering the Lite Ace is a 1.5-liter inline-4 gasoline engine good for 94 horsepower and 134 Nm of torque. A 5-speed manual transmission comes standard, sending power exclusively to the rear wheels. This provides a desirable weight and balance distribution, which is ideal for hauling business goods safely and on time.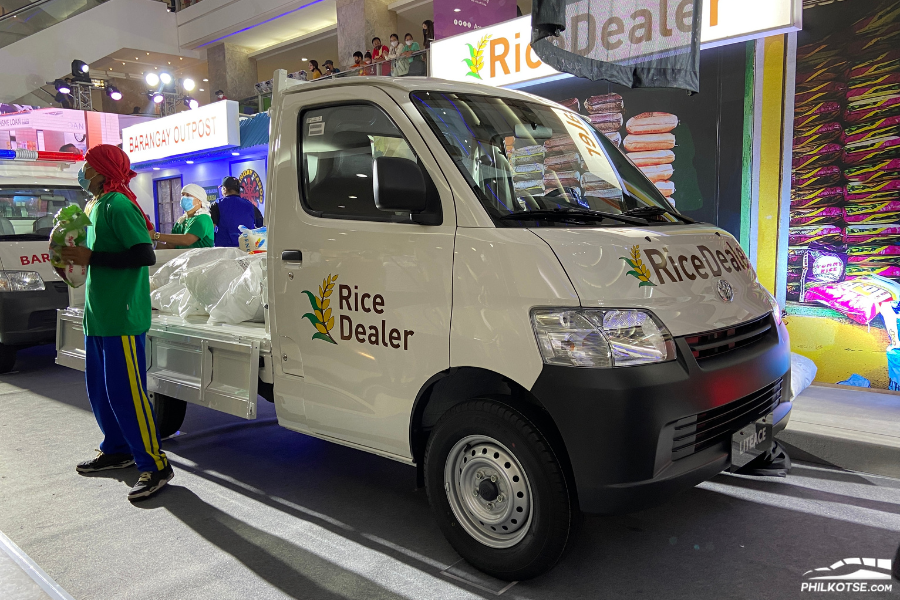 Toyota Lite Ace
The Toyota LCV is available in various configurations, namely pickup, panel van, FX utility van, and cargo aluminum van. Thanks to this wide array of configurations, you get to choose the Lite Ace variant that best suits your type of business. You can get right on it with the convenient Lite Sa Bulsa promo.
TMP is still offering Vehicle Loan and Finance Lease for those who looking for other options. These two methods are customizable to ensure hassle-free payment terms. As a cherry on top, customers get to enjoy Php 5,000 worth of gas cards for every successful booking, which can help start moving their businesses and combat the high fuel prices. Visit the Toyota PH website for more information.
Philkotse.com brings the latest and hottest car promos.

Know more about Toyota Lite Ace 2022

The Toyota Lite Ace is a light commercial vehicle. It was introduced to the local market by Toyota Motor Philippines on July 15, 2022, and it comes in August different variants. For the Lite Ace Panel Van, it retails at Php 655,000. The Lite Ace Pickup truck is then priced at Php 570,000. The Aluminum Cargo Van then has a price tag of Php 699,000, while the most expensive variant is the FX Utility Van at Php 727,000.
Powering the Toyota Lite Ace is a 1.5-liter inline-4 gasoline engine. At maximum, it can make up to 94 horsepower and 134 Nm of torque.
Size-wise, the Panel Van is 4,045mm long, 1,665mm wide, and 1,930mm in height. The Pickup truck variant meanwhile, is 4,195mm long, 1,675 wide, and 1,920mm tall. The FX utility, then has a length of 4,300mm, a width of 1,675mm, and a height of 2,015. The largest Lite Ace variant is the Cargo utility van, which spans 4,370mm long, 1,675mm wide, and 2,165mm in height.
Locally, the 2023 Toyota Lite Ace competes against the likes of the Suzuki Carry, Mitsubishi L300, Kia K2500, Isuzu Traviz, among others.

Rex Sanchez
Author
Recent posts