The battle goes international. 
Toyota's Gazoo Racing (GR) Gran Turismo (GT) Cup Philippines' third season National Round has now come to a close. As such, three e-racers were already chosen by Toyota Philippines (TMP) to compete against in the GR GT Cup Asia Regional Rounds. The said event is scheduled to be broadcast on October 9, 2022 at 6 p.m. via TMP's official social media channels.  
GR GT Cup Asia 2022 Teaser
Of note, the three are notable participants of the TOYOTA GAZOO Racing Gran Turismo Cup Philippines National Leg. This took place at Clark International Speedway last July 1, 2022.  
These include the TGR Vios Cup veteran and recent National Leg Sporting Class champion Estefano Rivera, Sporting Class Runner-up Russel Reyes, and Promotional Class Champion Topher Tejada. At the upcoming Asia Regional Leg, they will be facing equally fierce competitors from Indonesia, Malaysia, Singapore, South Korea, and Thailand.  
The three who will advance to the Asia Regional Cup also made an appearance at the 8th Philippine International Motor Show (PIMS) last September 18, 2022. During the event, TMP had also set up several e-racing rigs within their pavilion.  
For those who are unfamiliar with the GR GT Cup, it's a Toyota-sanctioned e-racing series performed in the digital confines of Gran Turismo. Gran Turismo in turn is one of the most realistic racing simulation video games on the market right now.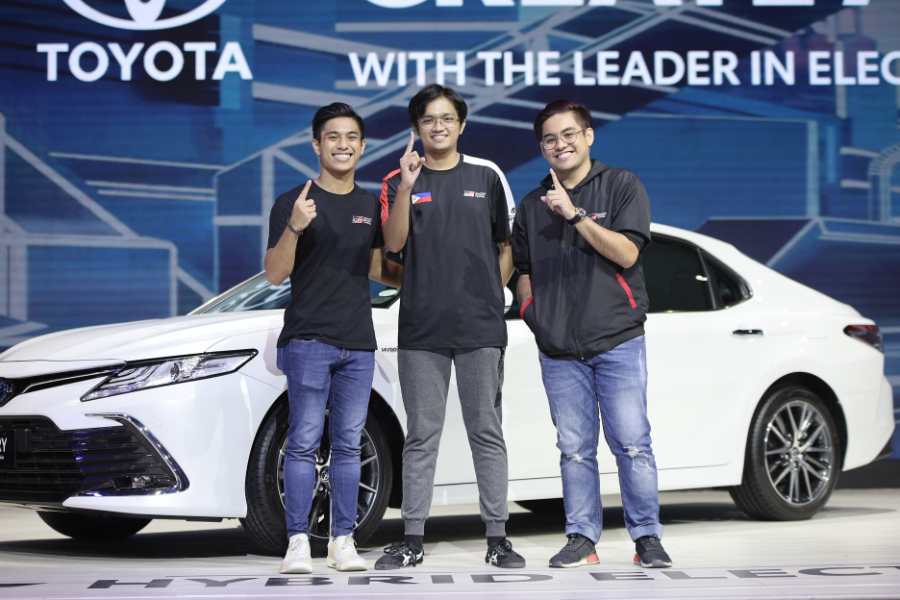 The Toyota Philippines Team racers Estafano Rivera, Russel Rivera, and Topher Tejada at the 2022 PIMS
In the context of the GR GT Cup, participants utilize racing rigs consisting of a racing seat, a wheel controller, and pedals. These are then hooked up to a Playstation 4. For the GR GT Cup Philippines National Leg, racers battled it out on the digital versions of the Suzuka Circuit and Fuji International Speedway. The cars they used were faithful digital recreations of the Toyota GR Yaris and the GR Supra.  
Stay tuned for more updates regarding the upcoming GR GT Cup Asia Regional Finals, and catch the latest automotive industry updates here on the Philippines' largest automotive portal.  


Cesar G.B. Miguel
Author