It's undeniably well-liked, despite being notoriously difficult to maintain.
While looks, features, performance, and price are major considerations when choosing a car, another criterion is color. The (un)availability of a specific hue can often be a deciding factor on whether to get a particular model or consider a competing brand instead.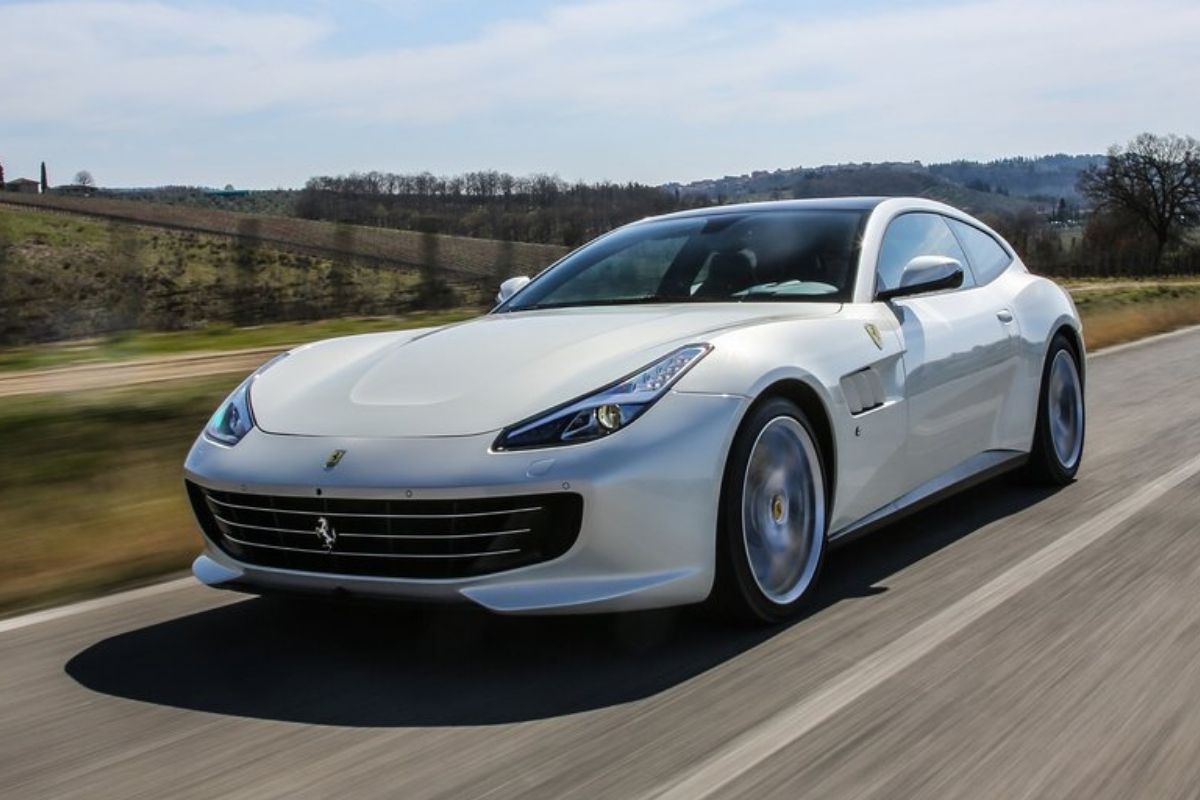 White gives off a premium vibe, whatever you're driving
The color white might not always be top of mind for those buying their next car, but it is at the top of the most popular car color list. That's according to American chemical company Axalta Coating Systems, in its 68th Annual Global Automotive Color Popularity Report.
There are advantages and drawbacks to white as a shade. For one thing, it lends a premium look. And the way white reflects light makes the vehicle look bigger than it actually is, which helps with visibility. The downside is that white is a difficult color to maintain, especially since stains, scratches, and specks of dirt are easily seen. It's also prone to fading when exposed to the sun's UV rays.
>>> Related: Car change color: How much do I need to pay LTO for this?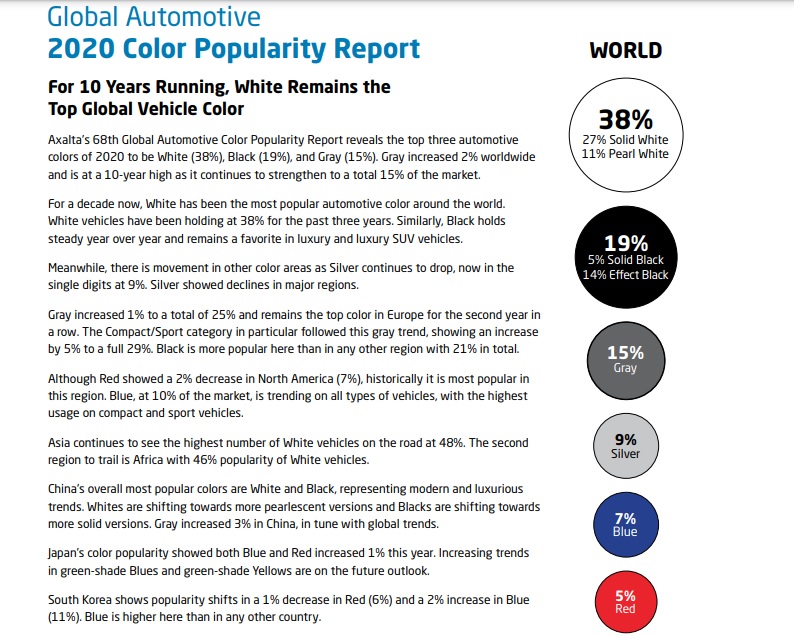 The color has been at the top of the charts for a decade now
The challenges notwithstanding, customers have displayed a preference for white cars in the last decade. For 2020, white again takes the global top spot with 38 percent (divided into 27 percent for Solid White and 11 percent for Pearl White). White vehicles in Asia number the highest at 48 percent, followed by 46 percent in Africa.
Black takes second place (between 5 percent Solid Black and 14 percent Effect Black) while still being a preferred color for luxury passenger vehicles and SUVs. Both white and black are considered representative of modernity and luxury in China.
>>> Related: Perfect Car for Your Significant: Personality Types and Color Choices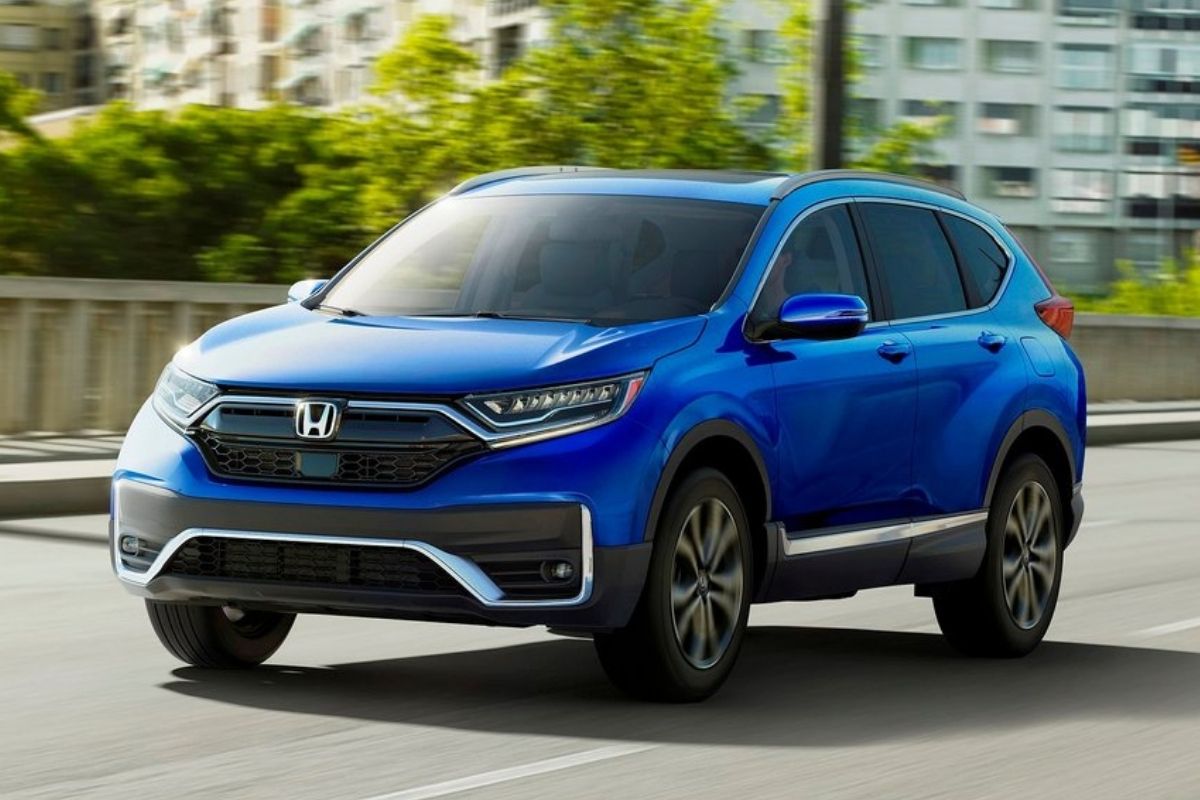 Americans prefer blue for their crossovers and lifestyle vehicles
Gray is at third with 15 percent worldwide, while enjoying 25 percent popularity in Europe, where it's the most popular color at present. Silver dropped to a single-digit share in fourth place at 9 percent across all regions.
Meanwhile, the color blue is ranked fifth with 7 percent, while seeing the highest usage on compact and sport vehicles in North America.
We welcome cars of all colors here at Philkotse.com.

Joseph Paolo Estabillo
Author