The LTFRB is doing its parts to ensure safety of passengers when many return to their families in the provinces during the Holy Week break.
The months of summer has already stepped in and many Filipinos are looking forward to having a long vacation, especially going home this April's 
Holy Week
. Therefore, the 
Land Transportation Franchising and Regulatory Board
 (LTFRB) has also promoted the implementation of measures to ensure safe and comfort travel in preparation for the expected surge of passengers for the forthcoming Holy Week break.  
According to LTFRB, they have inspected the buses conditions and the amenities of different bus terminals to ensure safety of the passengers.  
The LTFRB reiterated that terminals should have free WiFi hotspots, a working public address system, clean toilets, comfortable benches. Moreover, buses must have visible signs, ramps and walkways for those with disabilities.  
"We will be issuing a show cause order for bus operators as well as terminals found to have been violating the regulations of the LTFRB," said Aileen Lizada 
- 
LTFRB board member and spokesperson.  
The agency said that it will continue inspecting terminals until the end of the Holy Week vacation. The LTFRB has granted special permits to 1,300 buses in order to accommodate the volume of passengers to the provinces especially to the northern and southern parts of Luzon.  
The agency is advising the estimated 232,000 passengers to utilize buses to during the Holy Week. It urged the public not to patronize "colorum" vehicles to ensure their safety during the travel season.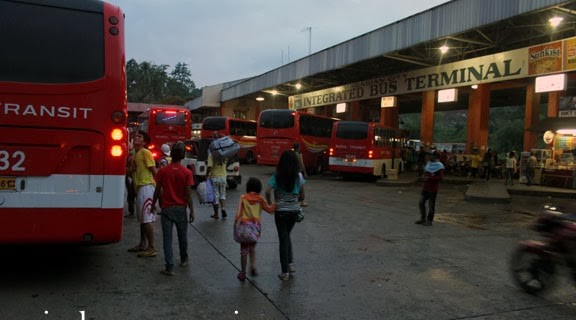 The LTFRB has inspected the buses conditions and the amenities of different bus terminals