Here's the latest news concerning Carlos Ghosn, the former Nissan CEO now fugitive.
The Ghosn Saga 2: Electric Boogaloo
After jumping a massive multi-million-dollar bail in an (allegedly) cloak and dagger fashion by hiding inside a double bass case then "boarding" a private plane to Lebanon, Carlos Ghosn, the fallen former Nissan CEO accused of financial misconduct, is now wanted by the International Criminal Police Organization, otherwise known as Interpol by through a "Red Notice".
Lebanese Justice Minister Albert Serhan says that his government "will carry out its duties." Ghosn, however, is said to have entered the country legally.
Back in Japan, Japanese authorities have raided the house where Ghosn was living before his escape. This raid is a part of an on-going investigation as to how the man planned and carried out his escape. Authorities are also currently in the search for suspected collaborators who aided Ghosn.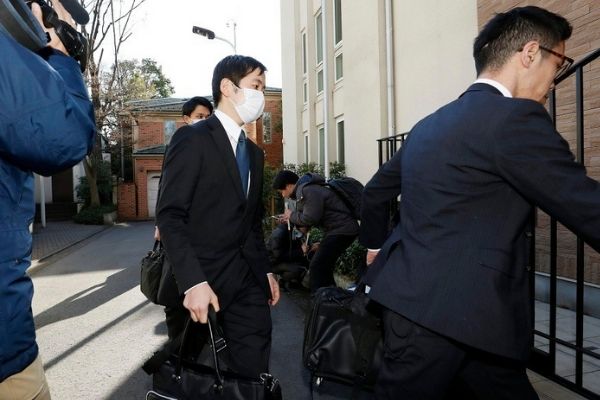 A team of Japanese prosecutors in the midst of the raid
>>> Check out: Nissan Ex-CEO slips out of Japan after posting massive bail
Ghosn's statement on his escape
To address the rumors that other persons close to him (including his wife) were involved, Ghosn says that he planned his escape alone and his family was not involved in any way whatsoever.
Despite that, it appears that Japanese prosecutors have issued a warrant for Carole Ghosn, Carlos Gohsn's wife, whom they now suspect of lying to the court.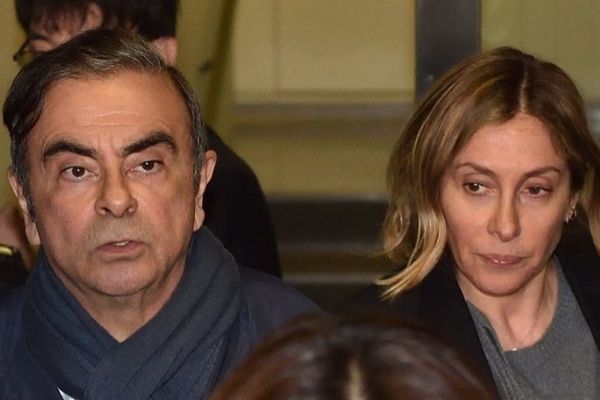 Carlos Ghosn with his wife, Carole Ghosn
 The Ghosn counter-attack
Ghosn, now hiding somewhere in Lebanon, is planning to make a big statement on January 8, 2020. As to what he's going to say or reveal, we've no idea yet but it might be something big. What we do know though is that yesterday on Jan. 7, 2020 his team of lawyers issued a statement saying;
"Nissan's claim that it conducted a robust and thorough internal investigation is a gross perversion of the truth."
They even claim that the investigation carried out by Nissan wasn't about finding the truth and instead was a predetermined plan to rid the company of Ghosn. The team also argued that the legal team who were tasked to carry out the inquiry (on Ghosn) were, in fact, being "influenced" and that Ghosn himself was never given that chance to give his statement on the matter nor was he interviewed.
>>> Have you updated Nissan gets new CEO and COO?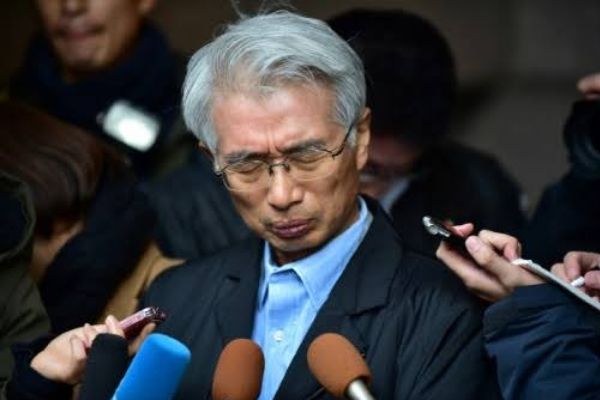 Junichiro Hironaka, one of Ghosn's attorneys
These statements were made by Ghosn's team after Nissan said that they're still going to take legal action against their former executive regardless of his escape.
For further updates on this "Netflix worthy" story of Ghosn and his (mis)adventures, keep reading here on Philkotse.com.