This is a testament to the MX-5 Miata's robustness. 
Team Mazda Philippines emerges as the overall race champion for the 2021 Petron Kalayaan Cup 12-hour Endurance Challenge. The said race took place at the Clark International Speedway, and it consisted of 12-hours of non-stop racing. Suffice to say, this is a testament to the MX-5 Miata's robustness, and the team's sharp driving skills and determination.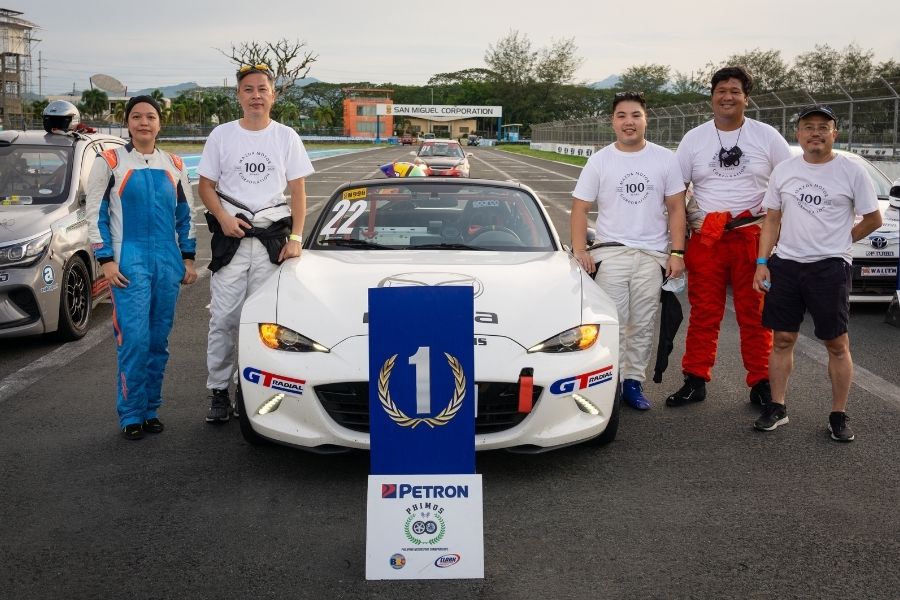 The team together with the MX-5
At the helm of the team were Allan Uy, Marc Soong, Aaron Guevarra, together with Gaby dela Merced. Of note, dela Merced almost broke the 2019 lap number record that was set by the Mazda MX-5 Global Cup race car.  
Regarding the vehicle that the team used, it was a near-stock 2021 Mazda MX-5 that barely had any modifications save for a roll cage, and some aftermarket wheels and tires. By maintaining its stock setup though, it displayed its fuel-efficiency, inherent agility, and durability. In fact, it only needed six pit stops to complete the race. In the end, team Mazda PH's MX-5 managed to beat out 16 competitors, some of which were tuned for more horsepower.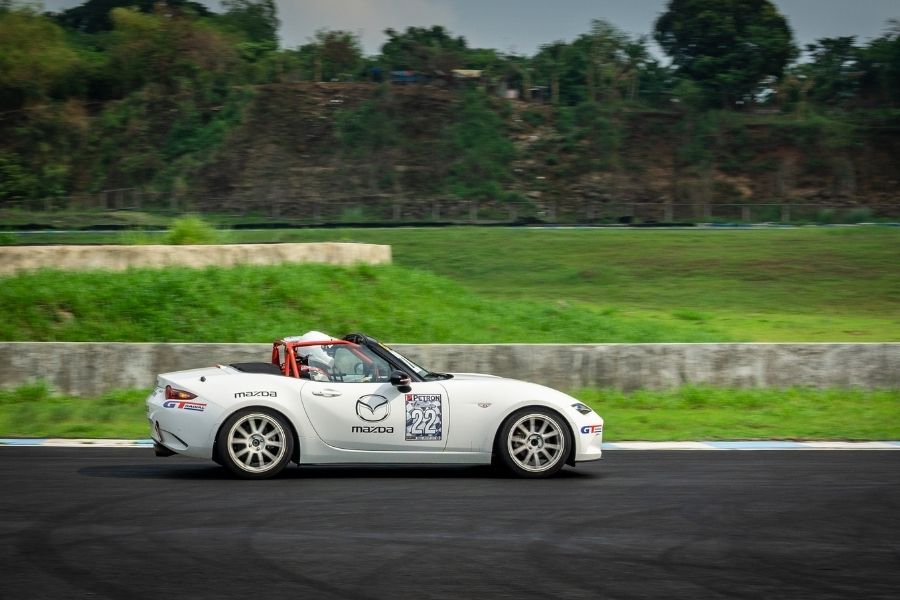 The MX-5 dominated the race
If you're unfamiliar with this race, the Petron Kalayaan Cup 12-hour Endurance Challenge is one of the most difficult racing competitions in the local motorsport scene. It requires fit and tenacious drivers, as well as robust cars that can handle non-stop racing conditions in 12-hours. Note also that the said race managed to return for this year, as it was canceled last year due to COVID-19 restrictions. 
Now, if this convinces you to get a Mazda MX-5, be aware that the soft-top version's price ranges from Php 1,980,000 to Php 2,265,000. The hard-top RF models, meanwhile, start with a price of Php 2,360,000 to Php 2,690,000 for the top-spec MX-5 RF Club Edition.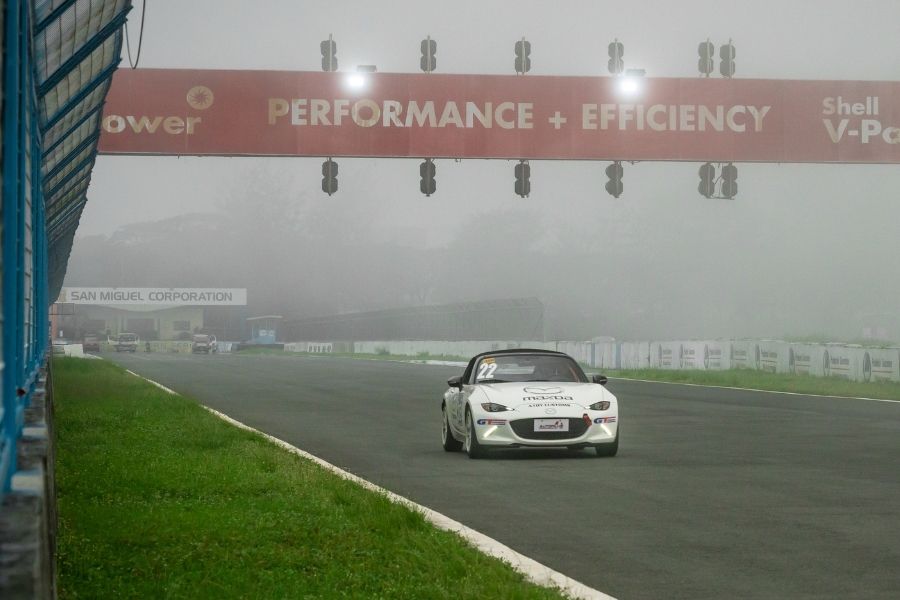 This race win confirms the meme that the "Miata is always the answer"
Lastly, the MX-5, as well as other Philippine-spec Mazda models are officially distributed by Bermaz Auto Philippines, Inc., and they are all available at all Mazda dealerships nationwide. 
For more car news, car reviews, and car maintenance tips, keep reading here on Philkotse.com. 

Cesar G.B. Miguel
Author