Keep reading and find out why the Suzuki Vitara 2019 might be the best sub-compact crossover of 2019.
Suzuki Vitara 2019: A contender for the subcompact crossover of the year
Decent power for its size.
A return to form for Suzuki in terms of small maneuverable crossovers.
Probably one of the best bang for your buck crossovers available today
Lots of convenient interior features especially the 10-inch Android touchscreen.
In-depth Suzuki Vitara 2020 Philippines Review | Philkotse
Suzuki Vitara 2019: It's got a LOT of features for its price
With its top of the line, Suzuki Vitara GLX AT is priced only at Php 1,158,000. Quite frankly, that is a steal because the Vitara, apart from having really good build quality, has a ton of features.
It has cruise control, front and rear parking sensors, a push to start button, a roof rack and a sunroof. And of course, there's the brilliant 10-inch Android Infotainment system that has Bluetooth, Wifi, and to top it all off, it can provide GPS navigation WITHOUT the Internet.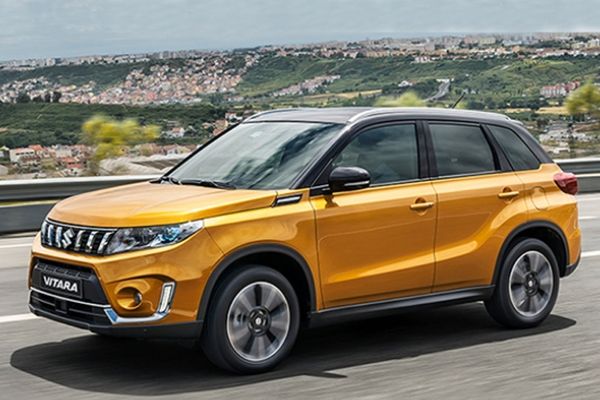 It's a practical vehicle for the everyday adventurer
On the safety side of things, the Suzuki Vitara 2019 also provides great value for your money. The GLX is equipped with dual front airbags, side airbags, and curtain airbags. For other safety features, the ABS with EBD is standard, and both the GLX and the GL+ variants come with brake assist, hill hold control, and shift lock.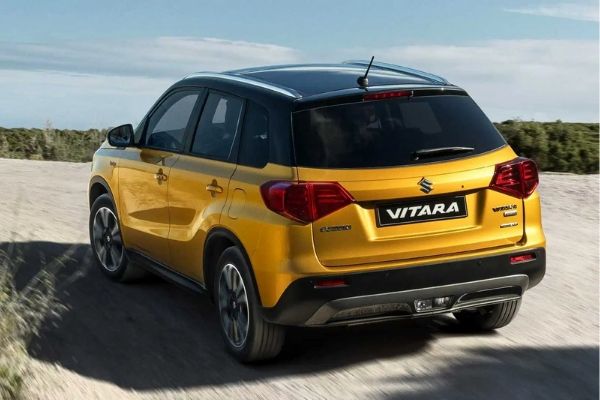 The boot space can expand up to more than 1k liters
>>> Let's grab the chance of Suzuki promo from Suzuki Auto Kalookan.
Suzuki Vitara 2019: Smaller but by no means less stylish
On the outside, note that unlike most crossover models today, the Vitara has actually shrunk in size. Despite that, its presence on the road is backed up by brilliant design choices by Suzuki. And yes, that includes the decision of keeping it small. We rather like that.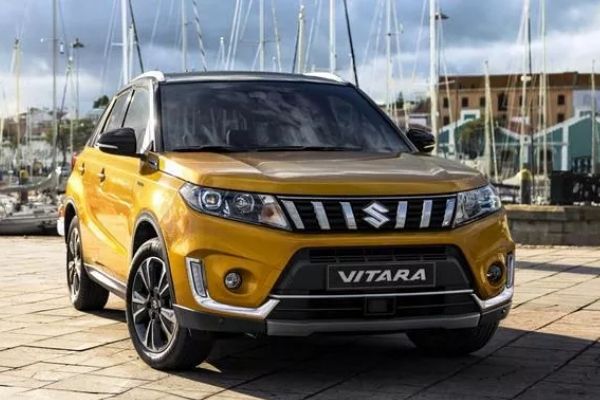 Apart from being smaller than it's previous-gen models, the new Vitara is much more aggressive-looking
>>> Check out for the latest updates in Suzuki Vitara Philippines price.
Apart from the size, the Vitara's external features ain't no joke as well. The GLX variant rides on a decent looking set of 17-inch alloy wheels and the front is equipped with a pair of cool-looking LED projector type headlights.
And yeah, the Vitara has a number of very interesting colors you can choose from, especially the GLX which has a two-tone color scheme.
Keep reading on Philkotse.com if you want to know which vehicles we will choose next as the best in their respective classes for the year 2019.
Know more about Suzuki Vitara 2021

Introduced in 1984, the Suzuki Vitara is an in-demand compact Sports Utility Vehicle able to perform under any road conditions. Now on its fourth generation and enjoyed for over 30 years, this Hungary-built vehicle is still glorious as ever. The current release is noticeably smaller measuring 1,610mm high, 1,775mm wide, and 4,175mm long. Its size is its strength and advantage as it can effortlessly maneuver on the busy streets in the metro and can be parked at any challenging spaces. The new Suzuki Vitara is splashed with the latest innovations in and out. With this, you can expect convenience, luxury, and pleasurable driving experience. You may choose from three variants: the Suzuki Vitara GL AT, The Suzuki Vitara GL + AT, and the Suzuki Vitara GLX AT offered in a wide array of colors.

Cesar G.B. Miguel
Author