There's a lot of options for customers to choose from. 
This October, Motor Image Pilipinas, Inc., the official distributor of Subaru models in the Philippines, is offering several ways that make it easier for you to get one of their cars. This includes cash discounts, low downpayment schemes, and other deals.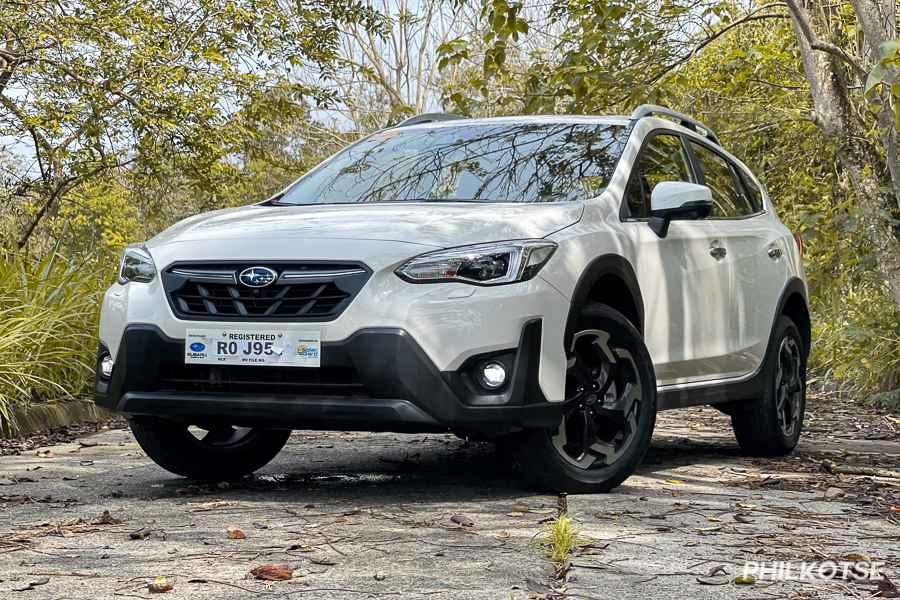 The facelifted 2021 Subaru XV
For the all-new 2021 Subaru XV 2.0i-S EyeSight CVT, one can take it home for as low as Php 89,000 downpayment. It can also be had with a low Php 18,880 monthly amortization, or with a generous cash discount that brings its price down to Php 1,698,000. Of note, this variant of the XV has a regular price tag of Php 1,908,000. 
Up next is the Subaru Forester 2.0i-L EyeSight CVT. It is being offered with a low downpayment of Php 178,000, or a low monthly amortization of Php 19,250. Cash buyers can also get it with a lower retail price of Php 1,728,000. If you get it for Php 1,766,000 though, you may choose between a free GT Lite body kit and a service voucher worth Php 40,000. That's equivalent to two years of free PMS. Another option for this Forester variant is getting it for Php 1,808,000 to avail of both the body kit and service voucher.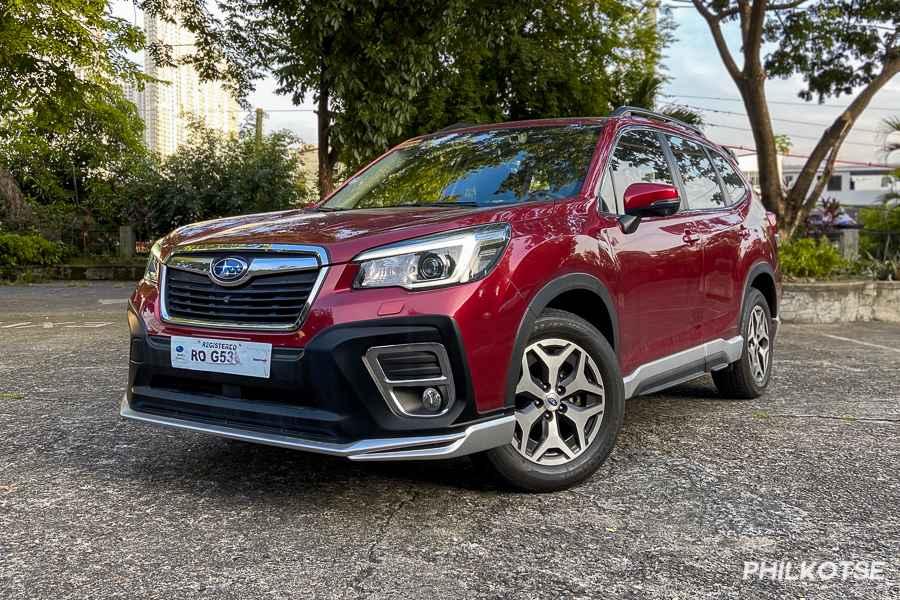 The Philippine-spec Forester with the GT Lite body kit
The higher-spec Forester 2.0i-S EyeSight CVT can also be acquired via a low php 23,050 monthly amortization, or with a cash discount bringing its price down to Php 1,958,000. Additionally, you can opt to pay Php 1,988,000 and get a service voucher worth Php 30,000 in return.  
Without the said promos, the Forester 2.0i-L EyeSight CVT has a price of Php 1,938,000. Meanwhile, the higher-spec Forester 2.0i-S comes with a regular price of Php 2,068,000. 
For those who want a larger vehicle with more seating capacity, then you'll be glad to know that the all-new 2021 Subaru Evoltis 2.4 Touring EyeSight CVT seven-seater model is also participating in the brand's October promo. It can be acquired for a lower than SRP price of Php 3,380,000, or for a low monthly amortization of Php 40,440. Of note, the regular price for the Evoltis is Php 3,480,000. One can also buy this particular variant by paying a 40 percent down and getting zero interest in your monthly payments for 12 months.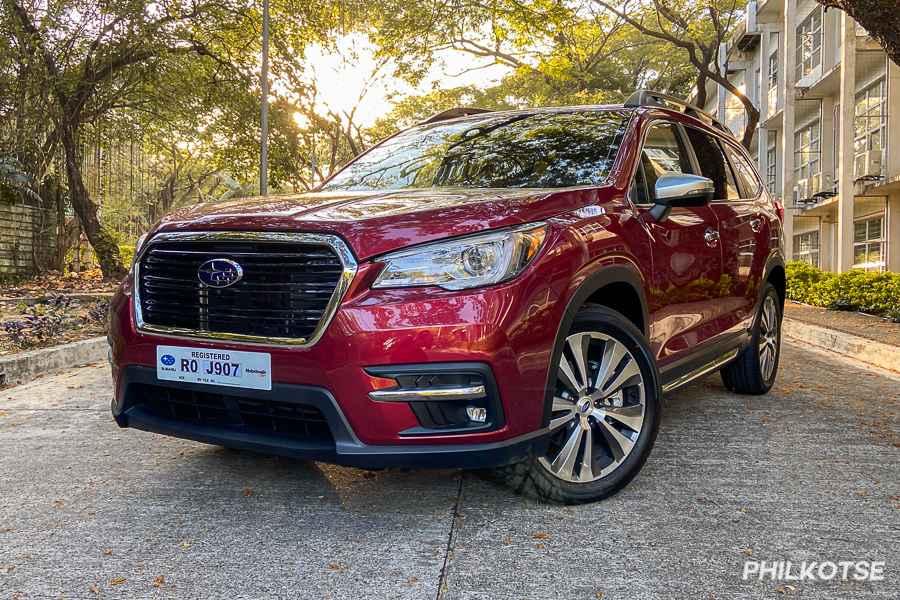 The seven-seater Subaru Evoltis
Last but not the least is the all-new 2021 Subaru Outback 2.5i-T EyeSight CVT. This high-tech crossover is up for grabs with its discounted price of Php 2,330,000. The regular price for this model is Php 2,380,000. 
Apart from those models, more deals and promos will also come with other Subaru models like the WRX, Levorg, and the Forester GT Edition. 
On top of the new October promos, the marque is also extending the Special Frontliners Appreciation promo. So, if you're an essential worker or medical frontliner, you can avail of up to Php 20,000 discount which can be applied on top of other Subaru deals. Note also that family members can also join this promo.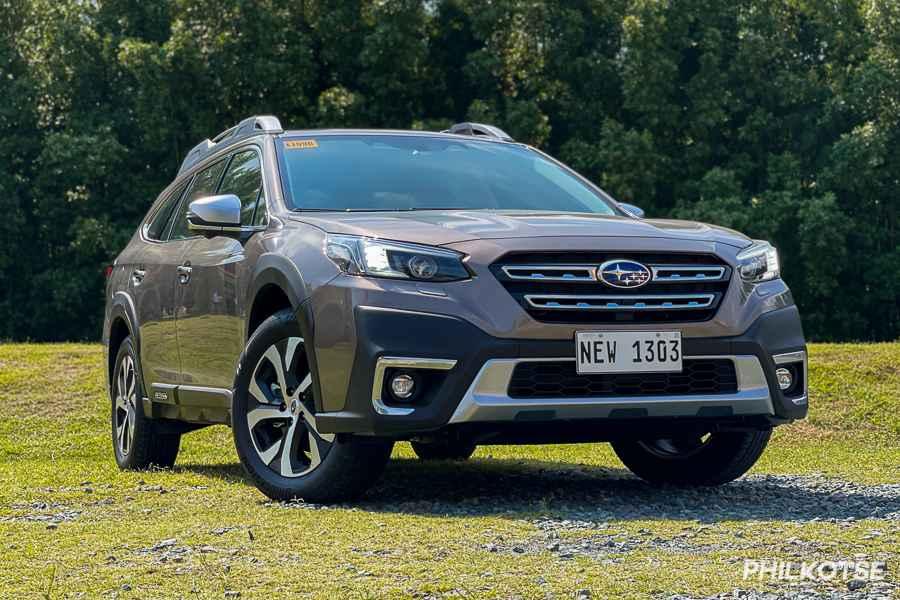 The all-new Subaru Outback
To avail of this, an essential worker or medical frontliner or their family member must present a valid Professional Regulation Commission (PRC) license, an Inter-Agency Task Force (IATF) ID, or company ID.  
Walk-in customers and those who have booked an appointment with a Subaru sales consultant will also receive a special Subaru merchandise. More prizes await potential buyers after finishing a test drive of any Subaru model. 
Keep on top of the latest car promos and deals with the Philippine's largest car portal.  
Know more about Subaru XV 2021

The new Subaru XV is a subcompact crossover made to conquer concrete roads and challenging terrains efficiently. Inside and out, it is stylishly built with innovative and exciting features everyone will enjoy. Subaru Philippines is offering one variant of the new XV, the 2.0i-S CVT with EyeSight technology. The Subaru XV carries a sticker price of Php 1.908 million, and it is available in a range of eight colors.

Cesar G.B. Miguel
Author
Recent posts