One gets more downforce, while the other gets more power. 
SSC North America, the US-based car company that cooked up the already ludicrous 1,750 horsepower Tuatara hypercar, has just released two new sub-variants. These are called The Tuatara Striker, and the Tuatara Aggressor. And judging by those really aggressive-sounding names, they're packing something special.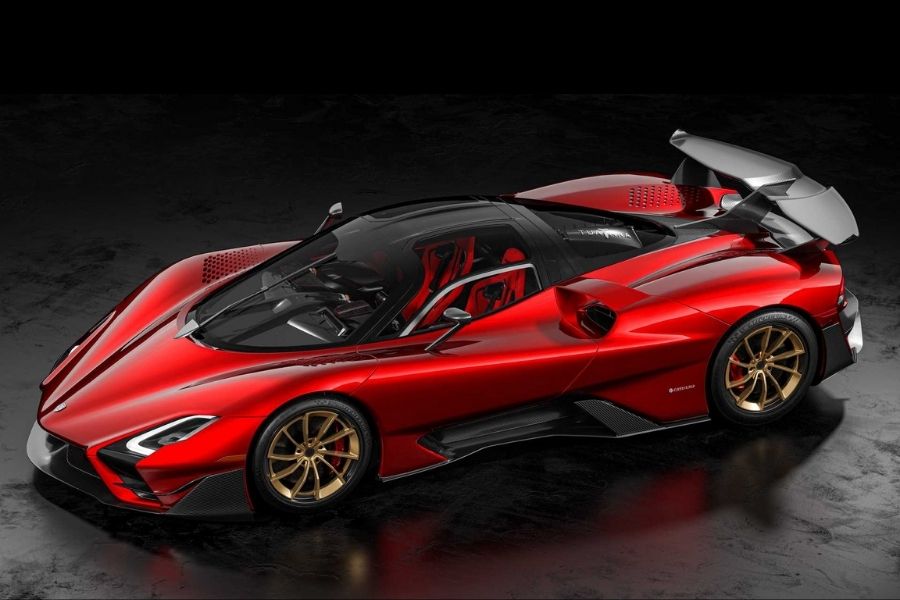 The SSC Tuatara Striker
For the Tuatara Striker, SSC developed it so it could provide more downforce. Three times more to be exact. This of course was achieved by giving it several aerodynamic upgrades like a new active rear wing, a vertical stabilizer, as well as a new augmented rear diffuser. As a result, one can expect the Tuatara Striker to be more balanced and more predictable when taken to its limits on a race track. 
The Striker version still uses the same V8 on the standard Tuatara, which is tuned to produce up to 1,750 horsepower. The said engine is then paired to the same automated seven-speed manual gearbox that's fitted on the regular model.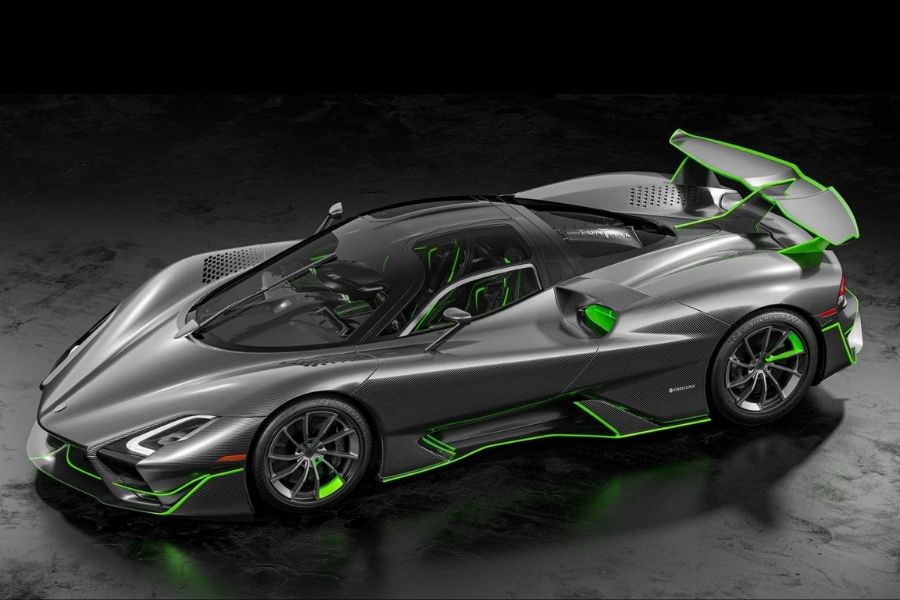 The track-only, non road-legal SSC Tuatara Aggressor. Note the abundance of carbon fiber
Then there's the Tuatara Aggressor, which is propelled by SSC's twin-turbo V8. At most, this engine is tuned to produce an incredible 2,220 horsepower. Unlike the regular and Striker Tuatara models, the Aggressor is a track-only vehicle. To this end, it is fitted with a five-point racing harness, racing seats, and an interior and roll-cage made entirely out of carbon fiber. 
SSC didn't provide that much details regarding the Tuatara Aggressor's design, but it did say that it will have a lot of carbon fiber bits and will feature the same aero updates as the Striker. Also, it will be highly customizable, which means that an owner might not have much difficulty in fitting in custom parts, upgrades, etc.
Check out the Tuatara and Aggressor's huge carbon fiber wing
Of note, SSC will have a very limited run of the Tuatara and its sub-variants. Only 100 regular Tuataras will be built. In addition, the company will only make 100 Tuatara Strikers, and only 10 Tuatara Aggressors.  
If you aren't aware, the SSC Tuatara claimed to achieve top speed of 532.93 km/h in October 2020, thus gaining the title of the "World's fastest production car." However, the company had to do a second run later on as many questioned the validity of the first run. The second attempt didn't work out so well, as they had achieved an average of 455.2 km/h, which was 53.53 km/h less than the first record. 
For more car news, car reviews, and car maintenance tips, keep it here on Philkotse.com. 

Cesar G.B. Miguel
Author
Recent posts