Read on to know what to expect in the next-gen Toyota Hiace 2019/2020.
The Toyota Hiace is one car that everyone grew up with. There would always be one Hiace parked in the neighborhood and growing up; one definitely had a chance riding this very familiar car. It is one model that is always present to the ever-changing motor industry.
The van is definitely popular and perceived as a reliable, roomy and affordable car. It has established such a strong name that a lot of people forget that it has been tested and sold for a decade now. And it appears that the Hiace will have its overdue enhancements soon.
Sources from the Headlightmag was able to get their hands on Mag-X, a Japanese magazine and spy shots of the next-gen Toyota Hiace 2019/2020 were uncovered. Autoblog Argentina also has their own set of photos showing that an improved Hiace is surely a work in progress.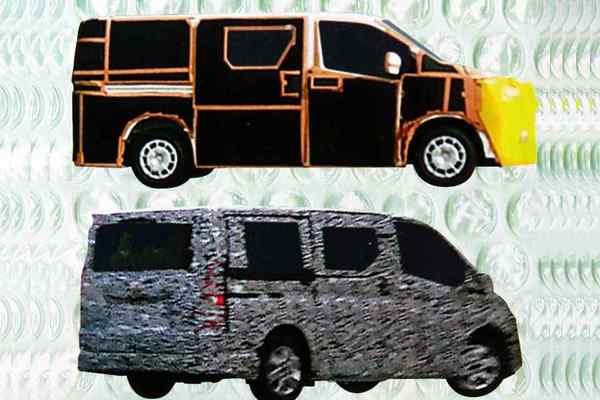 The Next-gen Toyota Hiace is truly a work in progress.
These photos show a well-camouflaged Hiace, but with keen eyes, it is very noticeable that a hood is actually incorporated into the new design. This is a big change for the traditional Hiace that is known for its cab-over design. This hood design has been Hiace's signature layout since the 60s.
One logical reason for the updates would most likely be due to safety regulations. Crash test results show that cab-over designs have small crumple zone areas during accidents. If the new Hiace has a hood incorporated in the design, then it will look likely like the Mercedes Benz V-Class, Hyundai Starex, and the Ford Transit.
Apart from the addition of the hood, the yet to be released Hiace pretty much retained the same slab-sided, boxy, and upright look with the dual sliding doors. The same structure ever since the year 2004.
Overall, the whole van including the rear windows looks to be wider than the current Hiace. The design can also be considered as a wide-body version similar to the Super Grandia. More details about this upcoming van can be found in our latest Toyota Hiace 2019 brief report.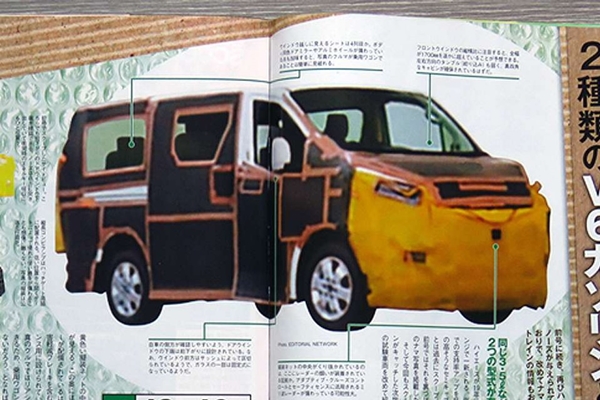 No info about the engine lineup has been disclosed yet
No info about the engine lineup has been disclosed, but with the rich variety of turbodiesels that Toyota has, anything is possible once this van gets released either by 2019 or 2020.
Philkotse.com will keep you posted on the latest information about the arrival date of this van. Meanwhile, kindly refer to the table below for the latest price list of the Hiace currently marketed in the local market:
Toyota Hiace 2018 price in the Philippines

| Model | Price |
| --- | --- |
| Toyota Hiace Commuter 3.0 MT | P1,442,000 |
| Toyota Hiace Super Grandia (Leather) 2.5 AT | 2-Tone | P2,223,000 |
| Toyota Hiace Super Grandia (Fabric) 3.0 AT | 2-Tone | P2,086,000 |
| Toyota Hiace GL Grandia 3.0 MT | Monotone | P1,820,000 |
| Toyota Hiace Super Grandia (Fabric) 3.0 AT | Monotone | P2,071,000 |
| Toyota Hiace Super Grandia (Leather) 3.0 AT | Monotone | P2,208,000 |
| Toyota Hiace GL Grandia 3.0 AT | Monotone | P1,885,000 |
| Toyota Hiace GL Grandia 3.0 AT | 2-Tone | P1,900,000 |
| Toyota Hiace GL Grandia 3.0 MT | 2-Tone | P1,835,000 |
| Toyota Hiace Super Grandia 3.0 LXV AT | P2,671,000 |
| Toyota Hiace Super Grandia 3.0 LXV White Pearl | P2,686,000 |
Know more about Toyota Hiace 2021

<p>The Toyota HiAce comes with a robust look. It still holds the title as one of the Filipino&rsquo;s most trusted vans. In February 2019, the Japanese manufacturer introduced the sixth-generation update of the Toyota Hiace. The model received massive changes on both its interior and exterior. The current generation features a nose that serves as the dedicated engine room. It provides more cabin space and flat fascia that&rsquo;s lacking from the former under-the-driver engine design. In terms of designs, horizontal slats are present in the huge grille that accentuated the massive headlamps. Toyota Motor Philippines offers the Toyota HiAce in three variants: the 15-seater Commuter Deluxe, 12-seater GL Grandia, and 14-seater GL Grandia Tourer. The HiAce has a different interior configuration depending on the variant. The common feature in all three trims is the shift stick mounted at the dashboard. A touchscreen display is available in the GL Grandia variants. A 2.3L 1GD diesel engine lies under the hood of the Toyota HiAce &ndash; similar to that of the Toyota Fortuner. It has varying power outputs that depend on the trim-level. The Commuter Deluxe produces 176 horsepower and 420 Newton-meter of torque. The GL Grandia creates 176 horsepower and 450 Newton-meter of torque. The power output of the GL Grandia Tourer is 163 hp and 420 Nm of torque.</p>

Hanna Sanchez
Author