Motorists were understandably confused over conflicting announcements.
Motorists, fret not. You can still use the Skyway Stage 3, contrary to earlier reports. And yes, it's still free of charge for the time being.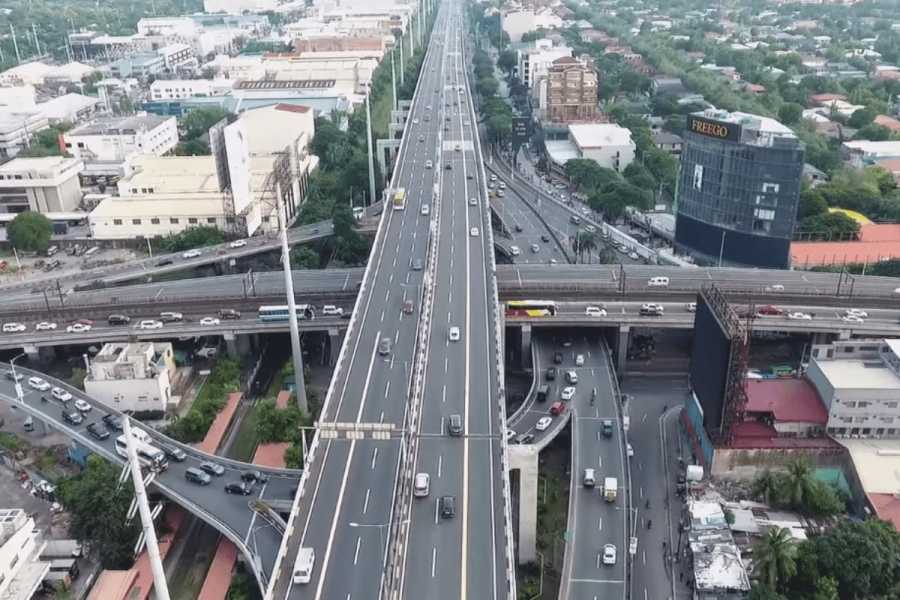 You can still drive along the Skyway Stage 3, if you haven't done so already
Confusion reigned late Monday night when an announcement from the expressway's operator, San Miguel Corporation (SMC), made the rounds of social media. The statement said that the Skyway Stage 3 will be closed indefinitely beginning 5 p.m. of Tuesday, March 16, 2021, citing a supposed directive from the Toll Regulatory Board (TRB).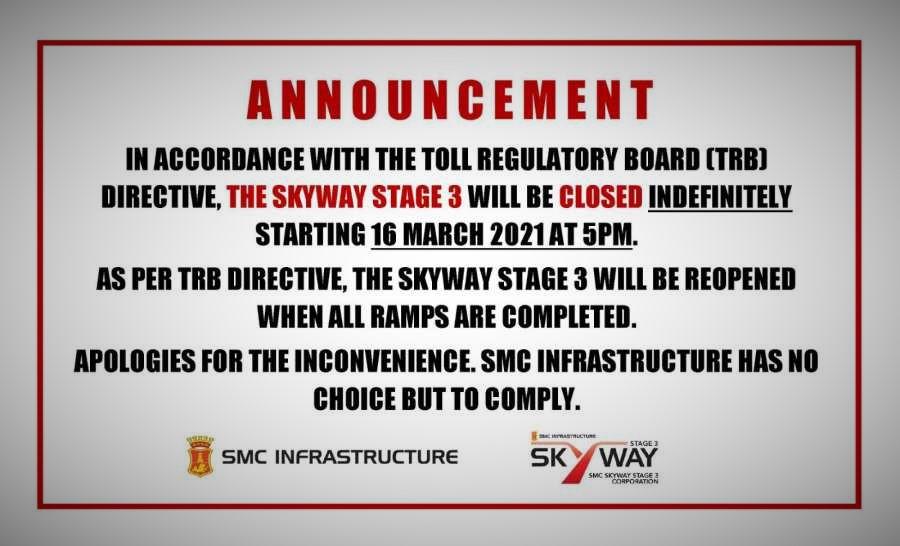 This was the original message which circulated online
Motorists were dismayed over the notice, expressing concern that they would again have to endure the traffic gridlock on EDSA which the Skyway Stage 3 was intended to alleviate.
As the announcement further said that the 18.3-km. tollway would reopen after the ramps have been completed, there was speculation that the contentious proposed toll fees will finally take effect by then.
>>> Related: Skyway Stage 3 toll fees aren't going to be cheap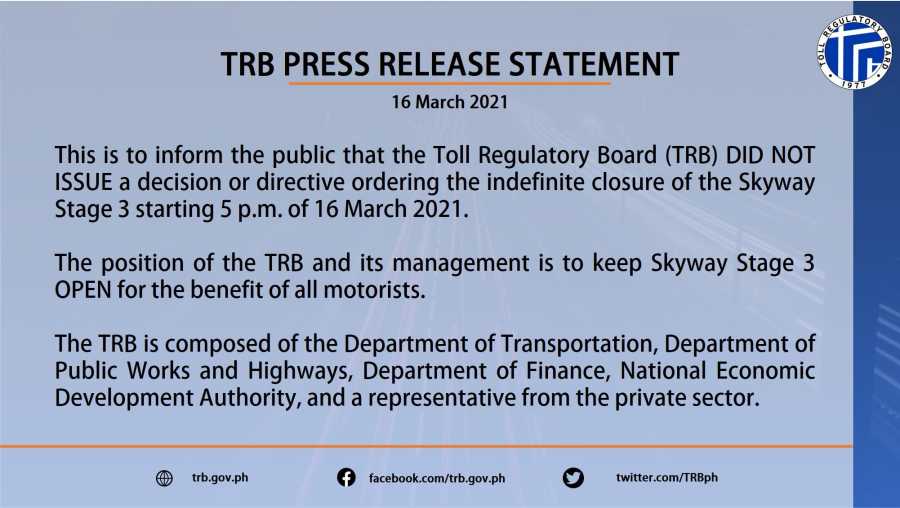 The TRB denied issuing an order to close the Skyway Stage 3
However, Department of Transportation (DOTr) Assistant Secretary Goddes Hope Libiran posted a clarification on her Facebook account, quoting the TRB as saying that it did not issue such an order.
She adds that the agency's position is to keep the Skyway Stage 3 open to the motoring public. This prompted SMC boss Ramon S. Ang to seek a clarification from the TRB, eventually saying that the expressway will remain open after citing miscommunication for the order.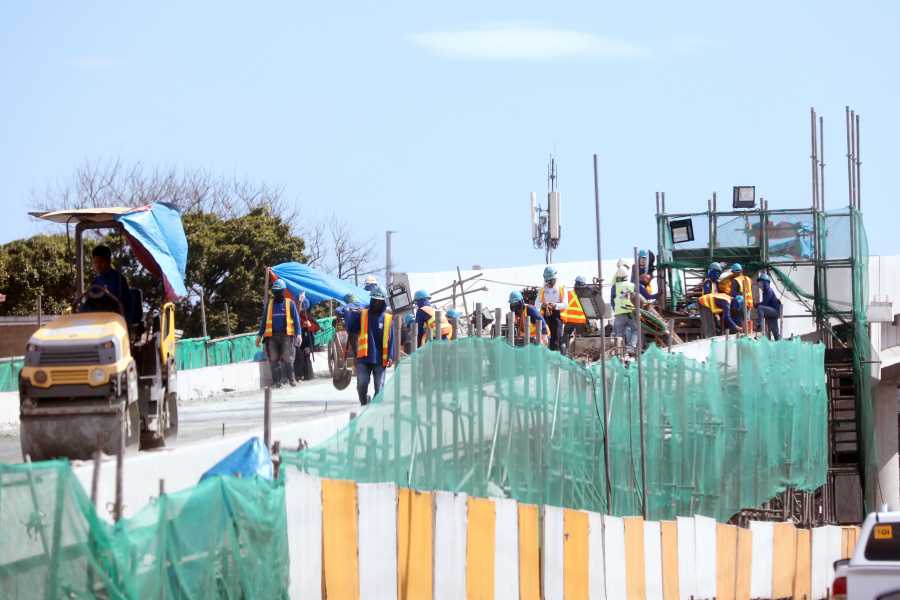 A number of ramps on the elevated tollway are not even complete yet
The Skyway Stage 3 was officially opened on January 14, 2021, and is currently being used fee of charge by the public pending the approval of SMC's proposed rates.
According to the DOTr, even if the rates were to be allowed, Skyway Stage 3 should be at least 95 percent complete before SMC can be issued an operator's permit and start charging fees from motorists. The TRB says that the project is at 92.14 percent completion.
While Ang says that SMC will continue to waive toll fees for the Skyway Stage 3, he also raised concerns over the company's responsibility to pay off its loans that made the project possible.
There's no closure order on our transport updates at Philkotse.com.

Joseph Paolo Estabillo
Author