Even the ageless gift giver needs some pampering once in a while.
The concept of Santa using and having a sleigh has been around for a long time. How else is he going to fly around distributing cheer and joy during the Christmas season after all, right? The design of Santa Clauses' sleigh has been somewhat the same throughout the years. It features a wooden box-like thing with a bench seat and a trunk.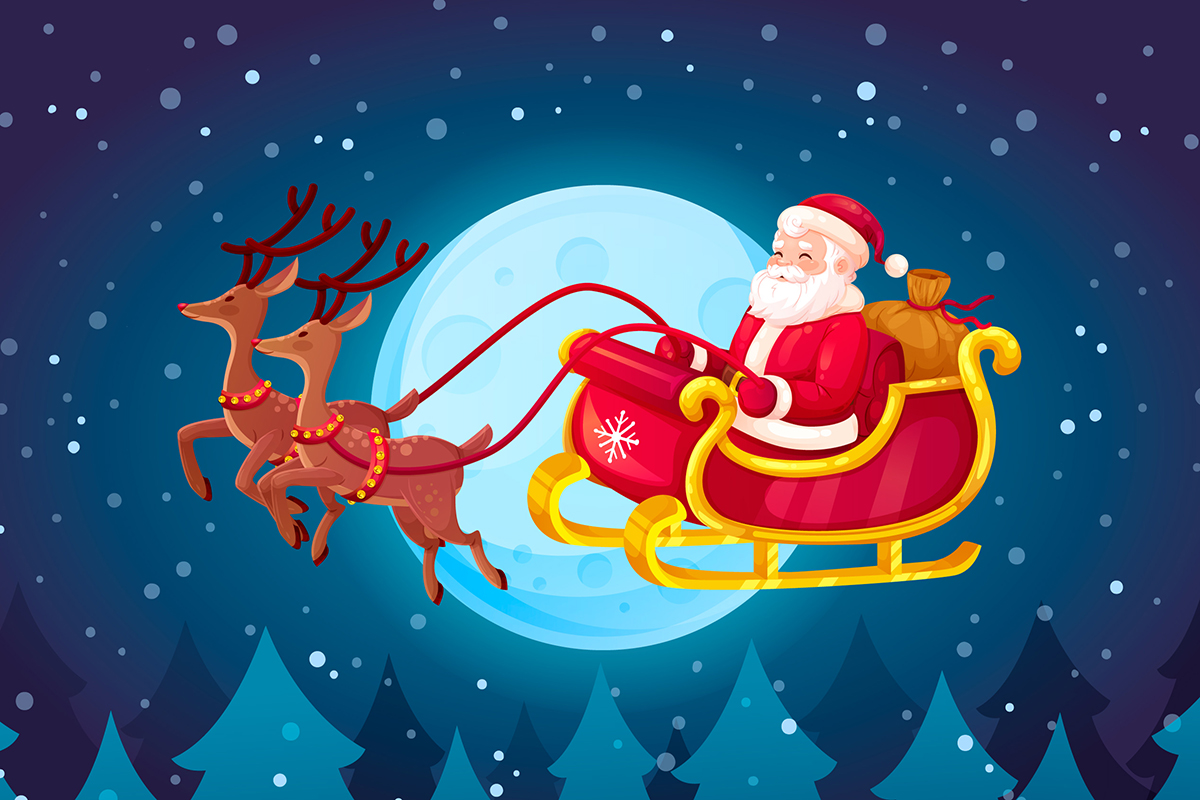 The traditional reindeer-drawn sleigh used by Santa
If Bristol Street Motors would have it their way, however, Santa deserves a bit of an upgrade. As such, their talented artists have designed sleighs based on several famous cars from well-known car brands. Let's check them out, shall we?
1. Volkswagen Sleigh
Volkswagen is huge, especially in Europe. It has one of the largest dealership networks over there, and its production numbers in its home continent are unrivaled. Santa, if you didn't know, lives somewhere in Europe. As such, it would only be appropriate for him to ride a Volkswagen Sleigh.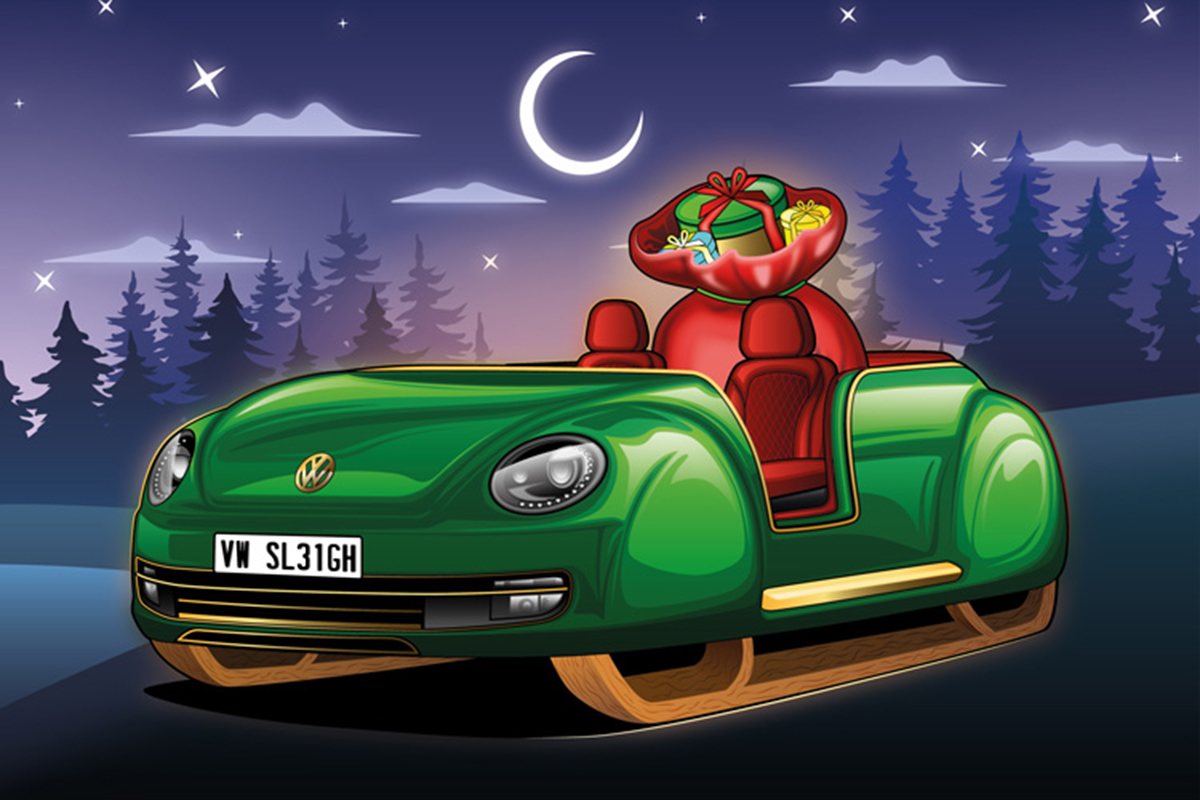 Of course, it comes with the iconic VW Beetle's design [Photo: Bristol Street Motors]
2. Nissan GT-R Sleigh
In order to visit each and every house around the world in a single night, Santa definitely needs speed. So what better way to provide that than a Nissan GT-R inspired sleigh. Sure, the old sleigh was enough for the job for hundreds of years, but the GT-R sleigh might be able to provide Santa with more fun while on the job. Maybe jolly Kris Kringle could even set a track time or two in his spare time with this thing.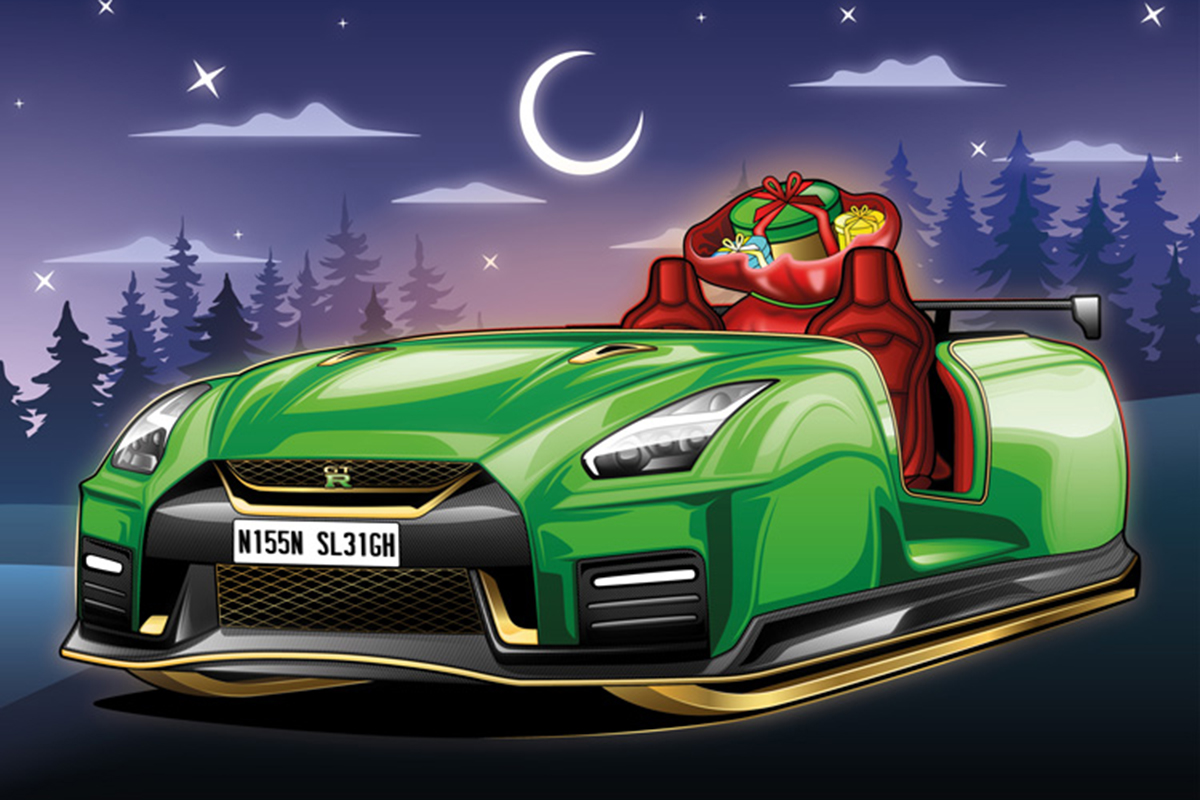 Which racetrack would Santa prefer? [Photo: Bristol Street Motors]
Also, the GR-T sleigh's leather suede interior and bucket seats would comfort Santa in addition to his already fully coat wouldn't you think so?
>>> Related: Nissan LEAF electric vehicle lights up Christmas Tree in Pasig City
3. Range Rover Sleigh
In his trips around the world, Santa would sometimes need to travel through extreme conditions. And so, a Land Rover Sleigh would grant him a more rugged vehicle that'll be able to go anywhere. Plus it has loads of cargo room too.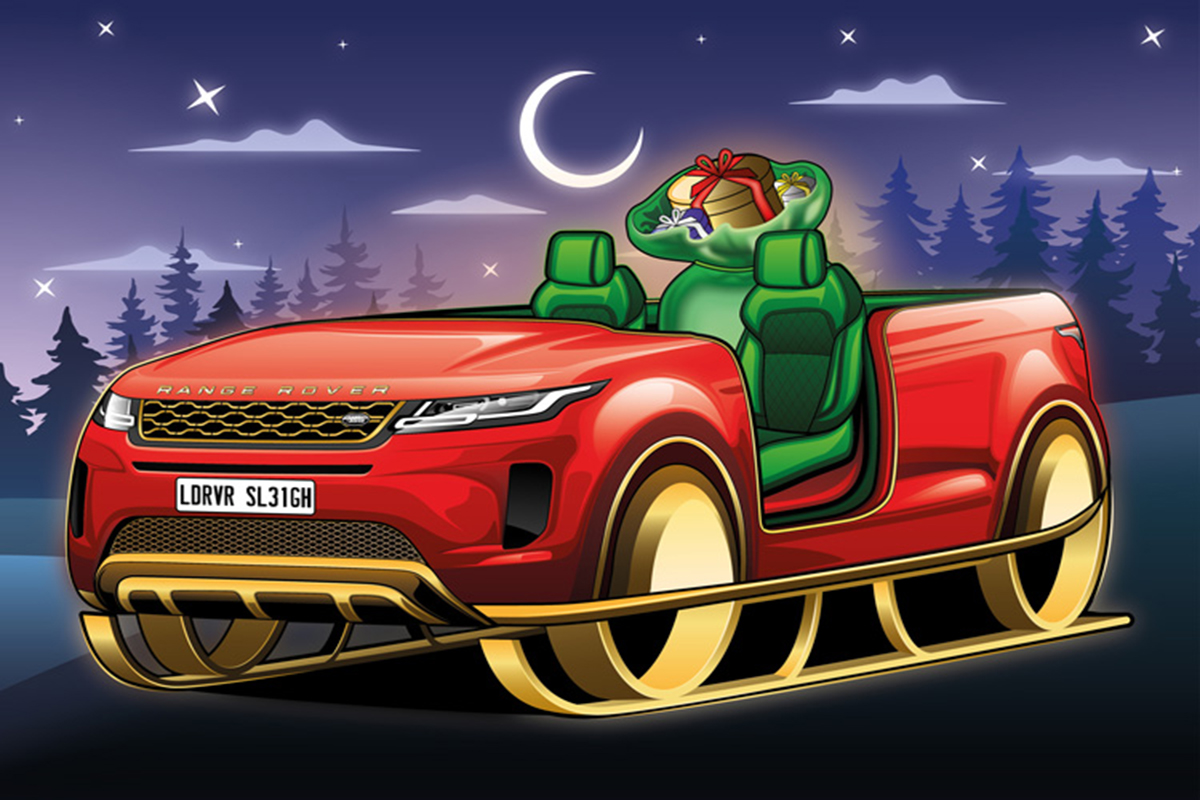 Oh, Mrs. Santa would love the Land Rover sleigh for sure [Photo: Bristol Street Motors]
4. Tesla Sleigh
While some others say that Santa lives in the North Pole, others say he lives in Korvatunturi, which is somewhere between Russia and Finland. Regardless, these places will undoubtedly be affected by global warming and climate change.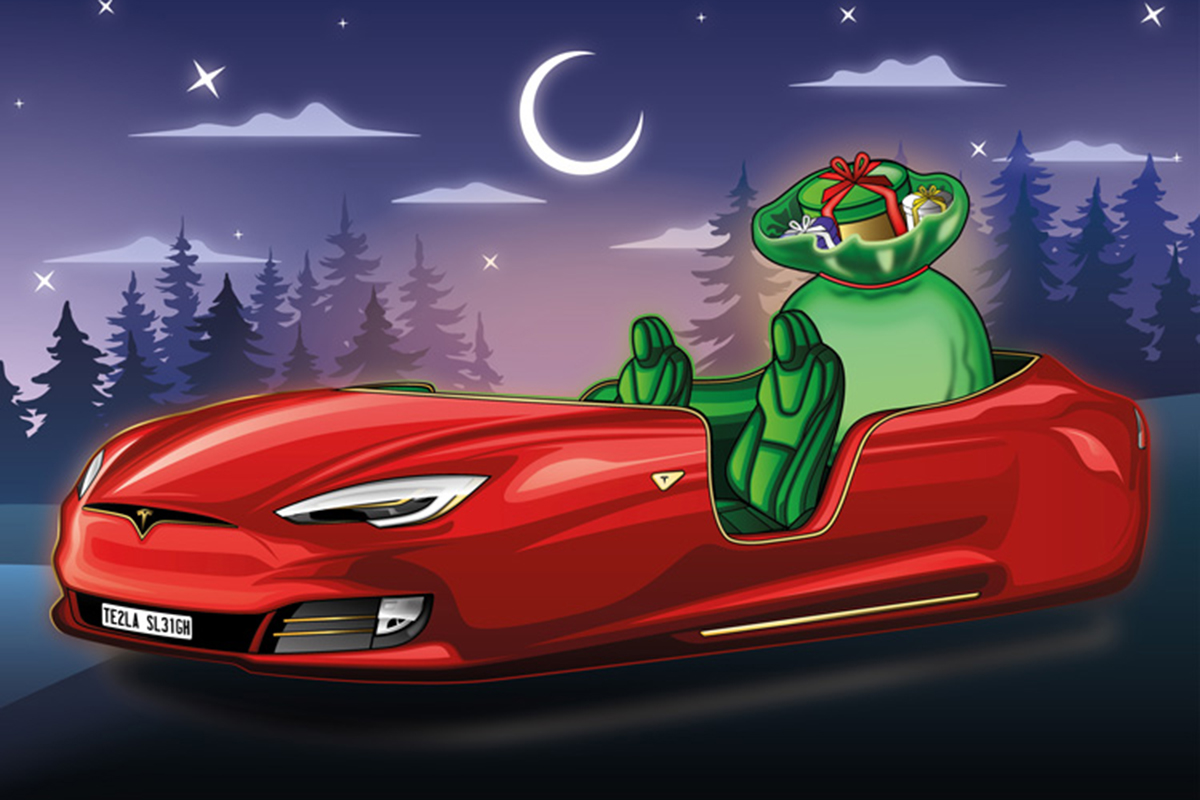 Will the Tesla sleigh still make the tinkling bell sounds? [Photo: Bristol Street Motors]
Santa, being the good and jolly guy that he is, might want to help reduce the world's carbon footprint by opting for a Tesla Sleigh. Tesla being Tesla, we're quite sure that they'll make the sleigh even more special by fitting it with anti-gravity runners as well as autopilot mode.
Did you and your kids enjoy this article? If you did, keep reading here on Philkotse.com, and Merry Christmas!
Know more about Nissan GT-R 2021

<p style="margin-left:18.0pt;">The Nissan GT-R high-performance sports car is currently the sixth model to carry the GT-R designation, having descended from the performance variant of the Skyline midsize sedan. Despite its roots, the GT-R was eventually spun off from the Skyline series beginning with the current R35 generation. The design has undergone two facelifts, one in 2011 and another in 2017. &nbsp;</p> <p style="margin-left:18.0pt;">Throughout its existence, the GT-R set a number of records in venues such as the N&uuml;rburgring in Germany, Goodwood Hill in England, Willow Springs in the U.S.A., and Tsukuba Circuit in Japan. It has been released in a number of special editions and commemorative versions, appearing in numerous video game titles. The GT-R is Nissan&rsquo;s highest-selling sports car, as well as posting one of the highest sales for any production sports car. &nbsp;&nbsp;</p>

Cesar G.B. Miguel
Author