It can go from 0-100 km/h in less than 2 seconds. 
If you've been keeping tabs on the electric car world, then you'll remember the C_Two – a gorgeous-looking electric-powered hypercar concept that debuted back in 2018. Now that it's 2021, Rimac, the Croatian company that developed the said car, has released the concept car's production version. It now bears the name of Nevera, and it's one of the most powerful, and most advanced electric sports cars right now.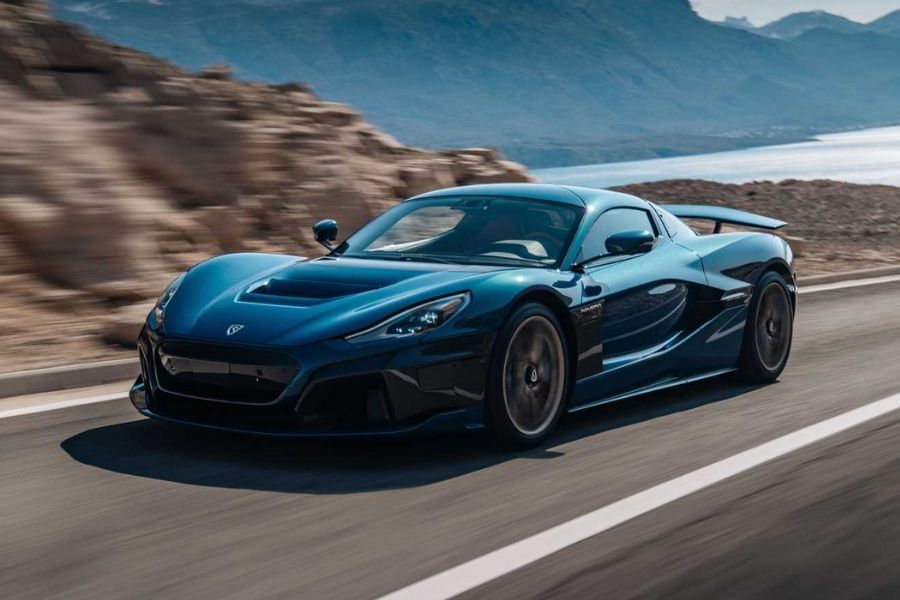 The Rimac Nevera electric-powered hypercar 
To propel it forward and power its on-board systems, the 2-door Rimac Nevera coupe uses a 120-kWh battery, which was developed in-house by the Croatian automaker. This battery then feeds four electric motors with a combined total output of 1,914 horsepower and 2,360 Nm of torque sent to all of its wheels. As Rimac claims, this output, combined with the lightweight carbon-fiber monocoque, enables the car to achieve a zero to 100 km/h time of 1.85 seconds. The aforementioned bespoke battery also has a claimed range of 547 kilometers.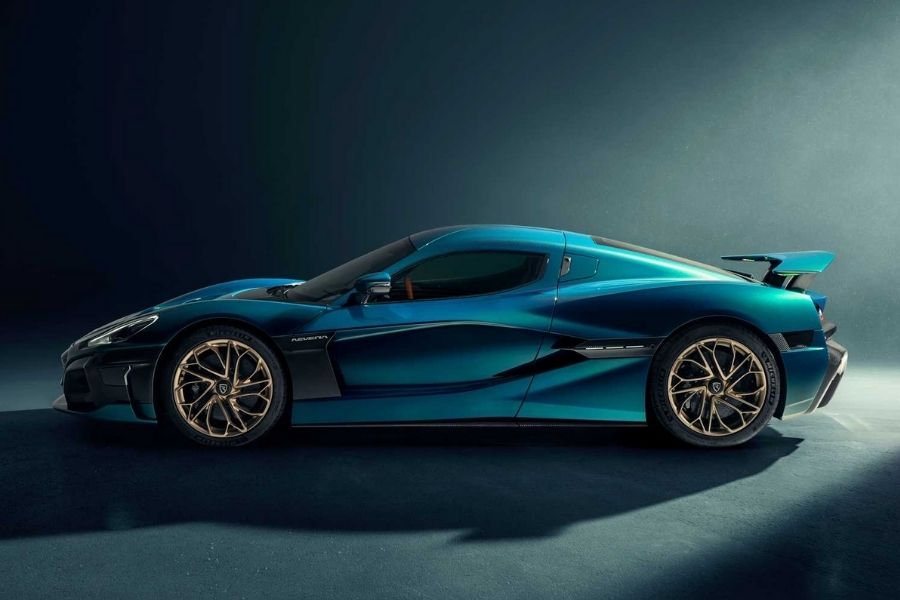 The Nevera from the side. That wing is retractable
To compare, the Philippine-spec Porsche Taycan's motors can produce a maximum of 758 horsepower with its overboost, and its battery provides a maximum range of 400 kilometers. 
Inside, the Rimac Nevera provides a luxurious cockpit for two with room to spare for luggage. It features three screens with one mounted on the passenger side, as well as an abundance of leather-wrapped soft-touch surfaces.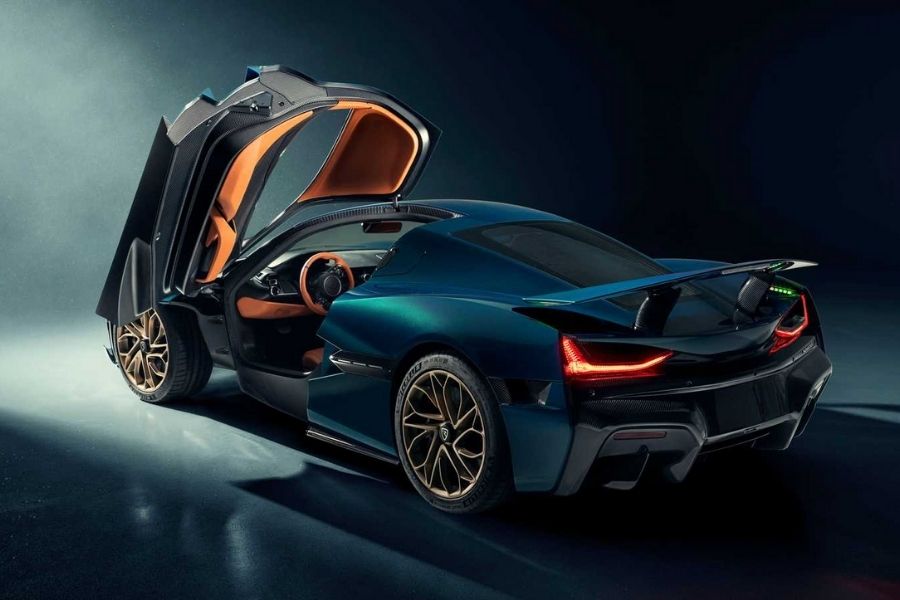 It also features butterfly doors  
Apart from its power and luxurious interior, the said car is also filled to the brim with tech. In fact, it qualifies as a level 4 autonomous car. In short, it can drive itself, and this is mainly thanks to an array of exterior cameras, its six radars, and 12 ultrasonic sensors. Apart from providing safety and self-driving, the system also provides a "Driver Coach," which is capable of guiding you to become a better driver on the race track. 
The Nevera's luxurious cockpit
Now with all that said, the Rimac Nevera comes with a hefty price tag of USD 2.45 million, around Php 117 million in the current exchange rate. Furthermore, only 150 Nevera units will be built. What that price gets you (apart from the power and tech) is that Rimac claims that no two Neveras will be the same. This is thanks to the abundance of optional interior finishes, materials, and trims a prospective Nevera buyer has access to. So, to some degree, the said model is somewhat tailor fit to its owner. A bespoke car if you will. 
For more car news, car reviews, and car maintenance tips, keep it here on Philkotse.com.

Cesar G.B. Miguel
Author