BMW Group intends to launch a pickup truck of their own.
While a pickup may sound sacrilegious, some officials at the Bavarian car manufacturer have claimed that they will strictly supervise the success of the upcoming Mercedes-Benz X-Class. More likely, their own pickup truck will be introduced soon.
Though it may take a long time to make this idea become a reality, this cannot stop Shoeb Kalania, an automotive illustrator, and his team from Indian Auto Blog creating renders of a BMW X5-based pickup to challenge the
Mercedes
X-Class.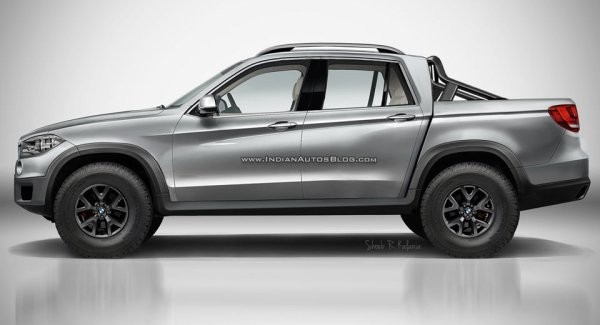 BMW X5-based pickup

At the hood, the headlights look the same as those of X5's design along with the black plastic body cladding. Moreover, the vehicle is equipped with a set of roof racks, the beefy off-road tires and a small trunk bed paired with the roll-bars. Also, the wheel and the tires look much larger.
>>> Related: BMW 118I 2017 FOR SALE

In general, this rendering of BMW X5-based pickup is a diversion from the luxury image of the X5 SUV but looks more like a business car.

If the Mercedes X-Class pickup is based on a Nissan Navara, BMW can definitely realize its pickup ambitions by using resources from one of the world's best models – the Toyota Hilux. Anyway, the German auto giant already has a close partnership with Toyota Motor Corporation when cooperating in developing two sport cars.
>>> Related: Check out BMW 2012 for sale here. 

However, this is likely to come true after the year of 2020.