This might mean that a high-performance Mitsubishi model is coming.
After the news came out that Ralliart, Mitsubishi's dormant high-performance and motorsports division, is indeed back, the internet (mostly car-oriented sites) was awash with excitement. Well, that's unsurprising since this organization was a dominant motorsports entity back in the 1980s to 1990s. Most notably, it won the brutal Dakar rally by using the Mitsubishi Pajero a whopping 12 times.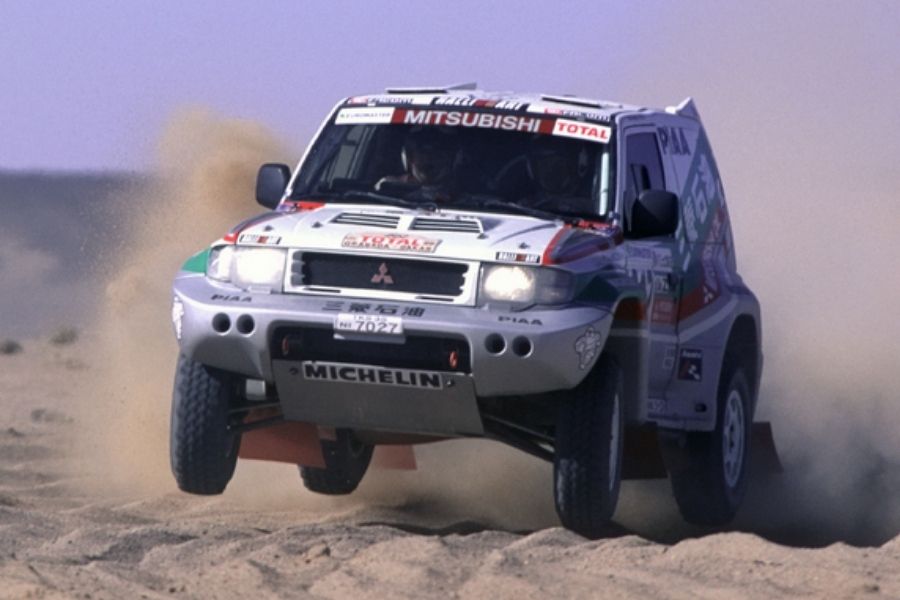 The Mitsubishi Pajero at the 1997 Dakar Rally 
Now according to an unnamed source from Mitsubishi Motors Philippines Corporation (MMPC), the revived Ralliart will be coming to the Philippines. Now before you get too excited, be aware that no information was shared regarding when this will happen. Moreover, we also don't know how exactly this high-performance oriented brand will manifest itself in the local market. Although, we might hazard some guesses. 
First off, there's the matter of the Mitsubishi Strada, which we all know is already a sturdy, and capable pickup truck. Maybe the current, or even the next-gen model of this truck will be receiving a high-performance version. This seems a bit plausible since Ford's Ranger Raptor has been doing well in the ASEAN market, and in turn, there are rumors that Toyota is also developing a high-performance version of the Hilux. Of note, the same earnings report that announced the return of Ralliart provided hints of upcoming new Mitsubishi models, and a new Strada might be one of those.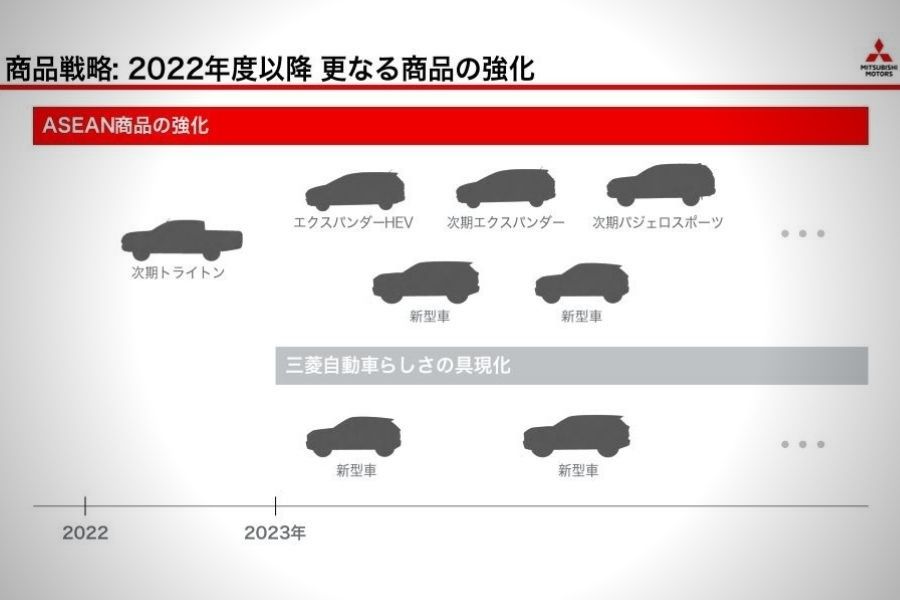 Page 26 of the Mitsubishi earnings announcement showing off future models. Note the Strada-shaped car leading the pack
Another possibility is that Mitsubishi's popular MPV model, namely the Xpander, will be given the Ralliart treatment as well. Perhaps in the form of a dressed-up unit. Regarding this though, not much supporting details can be found, so it's just plain speculation at this point. To that end, take our guesses with a healthy grain of salt so to speak. 
For those unaware of what all the excitement is about, Ralliart was founded back in April 1984 by Andrew Cowan to support the fledgling motorsports career of Mitsubishi at that time. In a sense, it's like what Gazoo Racing is to Toyota, or what STI is to Subaru.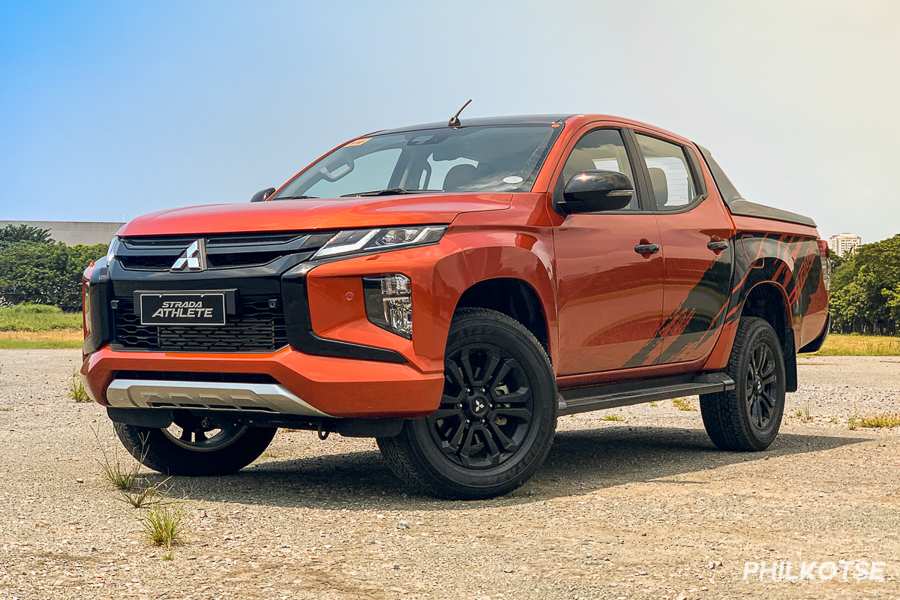 How do you think will Mitsubishi turn the Strada into a high-performance model?
In the 1990s, Ralliart entered the World Rally Championship using the Lancer Evolution IV and V, which won a string of victories including the 1998 Manufacturer's Championship. As mentioned, Mitsubishi-Ralliart also became a dominating presence at the Dakar Rally using the Mitsubishi Pajero. 
Are you excited for Ralliart's future entry into the Philippine car market? For more updates on this, keep it here on Philkotse.com. 
Know more about Mitsubishi Strada 2021
<p>The Mitsubishi Strada is one of the most successful and oldest pickup trucks in the Philippines, currently competing in the local midsize pickup truck category. In January 2019, the third-generation model of the truck acquired its rightful renovation. Some of the updates include a more muscular body sculpture and the Dynamic Shield exterior styling. Like the current models of the tri-diamond brand &ndash; the ASX, <a href="https://philkotse.com/mitsubishi-xpander-price-philippines" title="Mitsubishi Xpander Philkotse Car Guide">Xpander</a>, <a href="https://philkotse.com/mitsubishi-montero-sport-price-philippines" title="Mitsubishi Montero Sport Philkotse Car Guide">Montero Sport</a>, and the like &ndash; the Strada features the &quot;X&quot; fascia. It also comes with C-shaped chrome accents that trace the fog lamps and slim headlights.</p> <p>Its exterior showcases a sporty, athletic, and agile look giving an impression that it is ready&nbsp;to overcome any roads in the country, while the interior accentuates quality and soft-pad materials. The midsize pickup truck is offered in 4x4 or 4x2 variants. Disregarding its facelift, from its former 2.5-litre Common Rail Direct Injection 4D56 diesel engine, it is now powered by a 2.4-liter in-line four diesel with Variable Geometry Turbo and MIVEC 4N15 engine only. Thus, leaving the&nbsp;truck with a single powerplant option. It can generate torque power of 430 Nm, and 181 horsepower to the wheel through&nbsp;either&nbsp;a 6-speed automatic or 6-speed manual transmission.</p>

Cesar G.B. Miguel
Author